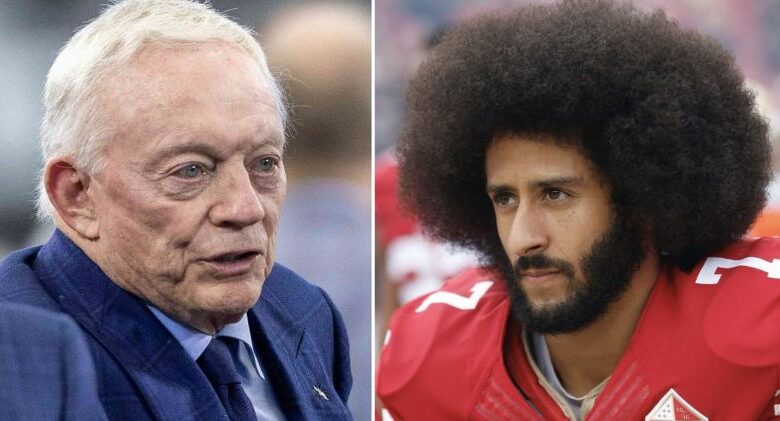 The Dallas Cowboys got blown out by the Tampa Bay Buccaneers in their season opener this weekend, but that proved to be the least of their troubles.
Quarterback Dak Prescott suffered an injury on his throwing hand that required surgery. The result is him likely missing 6 to 8 weeks.
Cooper Rush is Prescott's current replacement, but nobody expects Jerry Jones to stand idly on the sidelines and watch the season pass him by without a true NFL-level starter. And given what the Cowboys owner recently said about Cam Newton, it's safe to assume he isn't an option.
Enter: Colin Kaepernick.
According to CBS host Akbar Gbajabiamila, the Cowboys may go out and sign Kaepernick now that their quarterback situation has deteriorated.
"I'm hearing from a credible source that Colin Kaepernick could make his long anticipated return in to the NFL for the Dallas Cowboys," Gbajabiamila wrote on Twitter.
Reactions to Kaepernick possibly joining Dallas poured in immediately.
"The Cowboys should sign Colin Kaepernick," one fan wrote.
"Cowboys might as well sign Kaepernick," another added.
"Colin Kaepernick to the Cowboys let's go, why the hell not?" a third fan agreed.
But not everyone was happy with the idea. In fact, some folks were really ticked off by the mere mention:
Stephen A just said the Cowboys should call Kaepernick. 😭😭 Man, WHAT?

— Al Kaada (@Al_Kaada) September 12, 2022
Colin Kaepernick is 34 and hasn't played football in like 7 years. No NFL team is signing him to start at QB (even if for injury)… especially Jerry Jones' Dallas Cowboys. Stop.

— Breeze Butler (@Breeze_BnG) September 12, 2022
@stephenasmith The Cowboys Probably wont call Kaepernick because he hasn't played Quarterback since 2016. 6 Years. Not Gonna Happen…. Why don't they call Bledsoe, or Romo, or RG3. Thank you @michaelirvin88 for Shutting that RIGHT down.

— Derek Kania (@DerekFunny12) September 12, 2022
This isn't the first time in recent weeks Kaepernick has been linked to an NFL opening. When the Deshaun Watson suspension came down, he was also connected to the Cleveland Browns.
Earlier this year Kaepernick did a highly-publicized workout for the Las Vegas Raiders. Nothing ever materialized, though the real reason why didn't emerge until much later.
When the unfortunate details of Kaepernick's workout with the Raiders — in all their bloody specifics – finally came out, the enthusiasm surrounding his potential return died down significantly.
The photos speak for themselves. https://t.co/8nvrohDUvF

— Game 7 (@game7__) September 11, 2022
At one point Kaepernick was in some capacity connected to 3 different NFL teams, but none ended up actually signing him.
Will the Cowboys break that mold and give Kaepernick his first shot at playing in an NFL game since he was unofficially blacklisted from the league?
An answer should emerge in the coming days and weeks.
Related: Saquon Barkley's Girlfriend Anna Congdon Goes Viral At Titans Game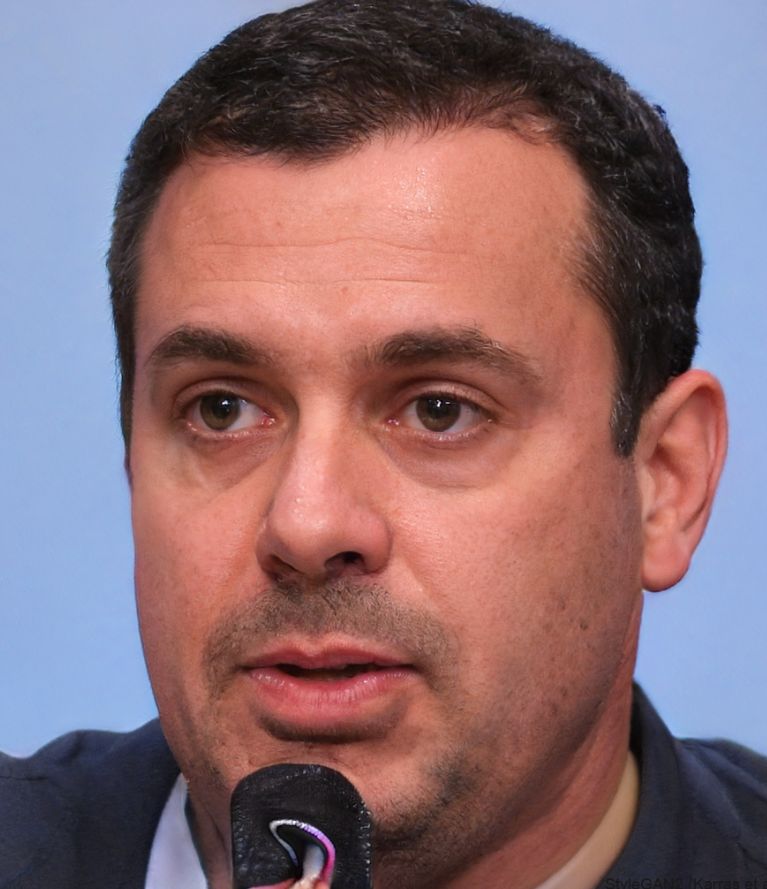 Charles Kruger has been credentialed to cover two Super Bowls, four NBA Finals, and one World Series. A 20-year veteran in the sports world, he has sources spanning the NBA, MLB, NFL, UFC and NASCAR. Currently residing in Los Angeles, Calif., he is Game 7's go-to source for rumors surrounding the Lakers, Clippers and Dodgers.