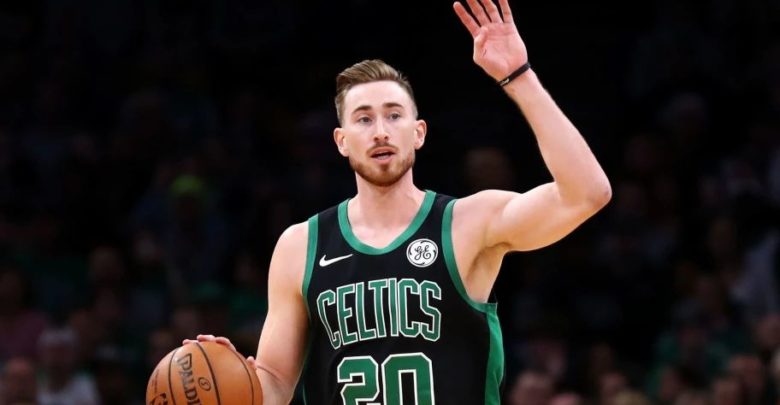 Will Celtics Trade Gordon Hayward To Spurs For DeMar DeRozan, LaMarcus Aldridge?
Will the Celtics trade Gordon Hayward To Spurs For DeMar DeRozan , LaMarcus Aldridge?
The Boston Celtics are off to a great start of the season, currently sitting at number three in the East.
Despite their early success and great play, it seems like we can't fight off a feeling that they don't have what it takes to represent East in the 2020 Finals.
If there's a time when the Celtics should make a move which catapults them into Larry O'Brien conversation, maybe the time is now, before Hayward and Walker come out of their primes.
Related: Bob Stoops Wants Notre Dame Job, Not Florida State
Proposed trade:
Celtics receive:
DeMar DeRozan
LaMarcus Aldridge
Related: Dabo Swinney And Clemson Are Tired Of Alabama Lovers
Spurs receive:
Jaylen Brown
Gordon Hayward
Marcus Smart
Future 1st round pick (Memphis' protected pick)
Related: Paul Finebaum Has Controversial Take On Alabama vs LSU
Pros:
Veteran leadership
DeRozan and Aldridge are proven veterans who annually average 20+ points and contribute to their team on an All-Star level. They've been in very important playoff games throughout their careers and certainly know what it takes to win at a high level.
Related: Joe Burrow Has Surprising Take On Ohio State vs Michigan, Alabama vs LSU
Improved center rotation
One of the biggest concerns for the Celtics is their lack of quality at the center position. With Aldridge, they can solve this problem instantly. Aldridge alone leads in almost every facet of the game compared to Kanter or Williams.
Related: Erin Andrews Responds To Jimmy Garoppolo 'Baby' Comment
Getting on the Bucks and Sixers' level
This move would place the Celtics as a serious threat to come out of the East. It's still uncertain whether they would eliminate either of these 2 teams but their chances raise tremendously. I would say they become better than Bucks with this move. As regards to Philadelphia – it's a coin toss.
Related: ESPN Has Surprising Prediction For Duke vs Kansas
Cons:
Lack of playmaking
If Boston ships Hayward and Smart to San Antonio, debatably their 2 best playmakers, it's possible the Celtics will struggle in this department. Kemba can get the job done, so can DeRozan, but not on a desirable level. Additionally, when you add Tatum and Aldridge who are not great playmakers, that can cause a big problem.
Related: Did Tom Brady Say The N-Word During Patriots vs Ravens?
No definitive first option/superstar
Although Kemba, DeMar, and LaMarcus are arguably top 25 players, this team would still lack a true superstar. If you want to succeed in the NBA, history shows us you have to have such a superstar on your team. These 3 players have all showed us they are better suited as a second option on their previous teams. Jayson Tatum maybe has that potential but he won't reach it soon.
Related: Lakers Are Trying To Trade KCP For JJ Redick
Missed opportunity with Brown and Hayward
This trade is an upgrade for Boston at the moment. However, if the Celtics ran out of patience and pull the trigger, Jaylen may blossom into the player we all once thought he will become – Kawhi-like two-way player. Also, in these first 5 games, Hayward showed signs of coming back to his old self, a Utah Jazz All-Star Gordon Hayward.
Conclusion:
I still wouldn't pick Celtics over any Western Conference team to win it all. It's a high-risk move that can destroy the Celtics' future if it doesn't pan out well.
Related: Mark Stoops Confirms Interest In Leaving Kentucky For Florida State