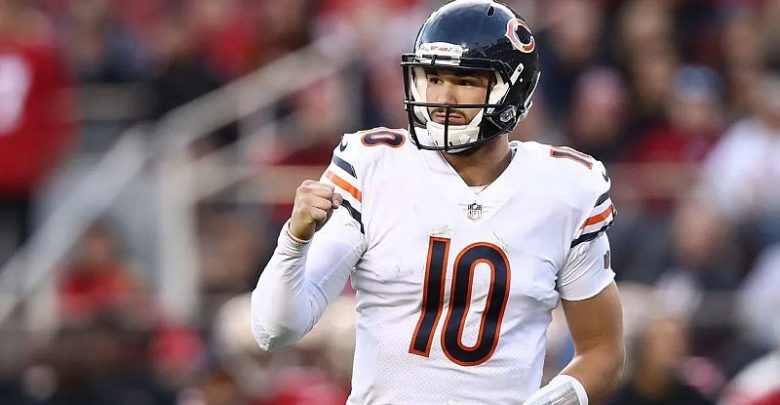 Will Bears Sign Colin Kaepernick To Replace Mitch Trubisky?
Will the Chicago Bears sign Colin Kaepernick to replace Mitch Trubisky after his poor Week 1 performance?
It is unlikely, but you can never count anything out in the NFL.
Trubisky, 25, put up an absolute stinker of a season debut in Chicago's game against the Green Bay Packers on Thursday night.
He threw for 228 yards, zero touchdowns and one interception in what would ultimately be a 10-3 defeat the hands of the team's most hated rivals.
Related: Will Julio Jones Sit Out Falcons vs Vikings Week 1?
The effort from Trubisky was reminiscent of what everyone had seen over the past two years.
In 2017 he threw for seven touchdowns, 2,193 yards and seven interceptions on a 59.4 completion percentage.
One year later, in 2018, he threw for 24 touchdowns, 3,223 yards and 12 interceptions on a 66.6 percent completion percentage.
Related: Will Raiders Trade Antonio Brown To Cowboys, Eagles, Chargers Or Bears?
Chicago is armed with what may very well be the best defense in the entire NFL, but no credible offense to speak of.
After the game, Green Bay players openly admitted that the entire strategy for winning their Week 1 outing was putting the onus on Trubisky to make throws.
Related: Will Redskins Trade Trent Williams To Patriots, Browns Or Vikings?
Full Tramon Williams quote on Mitch Trubisky:

"We wanted to make Mitch play quarterback. We knew they had a lot of weapons, we knew they were dangerous, we knew all of those things. But we knew if we could make Mitch play quarterback, that we'd have a chance."

— Matt Schneidman (@mattschneidman) September 6, 2019
"We wanted to make Mitch play quarterback," Packers cornerback Tramon Williams said.
"We knew they had a lot of weapons, we knew they were dangerous, we knew all of those things.
"But we knew if we could make Mitch play quarterback, that we'd have a chance."
Related: Will 49ers Trade Jimmy Garoppolo To Broncos, Vikings Or Texans?
Again, that is the opposition freely saying that they knew what everyone who has watched the Bears over the past few years has known – they have zero in the way of a legitimate offense.
For what it is worth, even Trubisky seems to know that he isn't any good.
After his horrid Week 1 showing, he said this much.
Related: Are Aaron Rodgers, Matt LaFleur Feuding Over Packers Offense?
"Definitely left a lot of plays out there," Trubisky said.
"Just myself as an offense, we really couldn't find a rhythm there. Struggled on third down, obviously. That was apparent," he continued.
"We've got to be better on first and second down, to stay in manageable situations on third down.
"I felt like I made some good throws here and there, made some good decisions for the most part, but I think it was just sloppy by myself and as an offense as a whole, just going through all our procedures.
Related: Will Michigan Fire Jim Harbaugh After Slow Start?
"It was just tough. We couldn't find a rhythm."
So where does Chicago go from here?
If they're smart, they will begin looking for viable quarterback alternatives either on the open market or via trade.
One relatively cheap option they could probably get immediately?
Related: Will Colin Kaepernick Sign With Seahawks, Cowboys, Packers Or Browns?
Kaepernick.
Kaepernick, 31, has been out of the league since 2016 when he was essentially blackballed for kneeling during the national anthem.
In his last year with the San Francisco 49ers, Kaepernick put up NFL-caliber production that would have likely seen him earn a backup spot at the very least if not for his protest.
During that 2016 campaign, he started in 11 of the 12 games he played in.
Related: Will Notre Dame Be Banned From The College Football Playoff?
For the season, he passed for 2,241 yards and 16 touchdowns, while only recording a mere four interceptions.
Kaepernick did all this on a 90.7 rating.
Trubisky's quarterback rating against the Packers?
Related: Is This An Ohio State Football Player Shotgunning A Beer Before Kickoff?
That would be 62.1.
Will Chicago ultimately run out and sign Kaepernick?
Probably not.
Should they?
Well, they could do a lot worse.
Related: NBA Rumors: Devin Booker To Lakers, Knicks Or Celtics?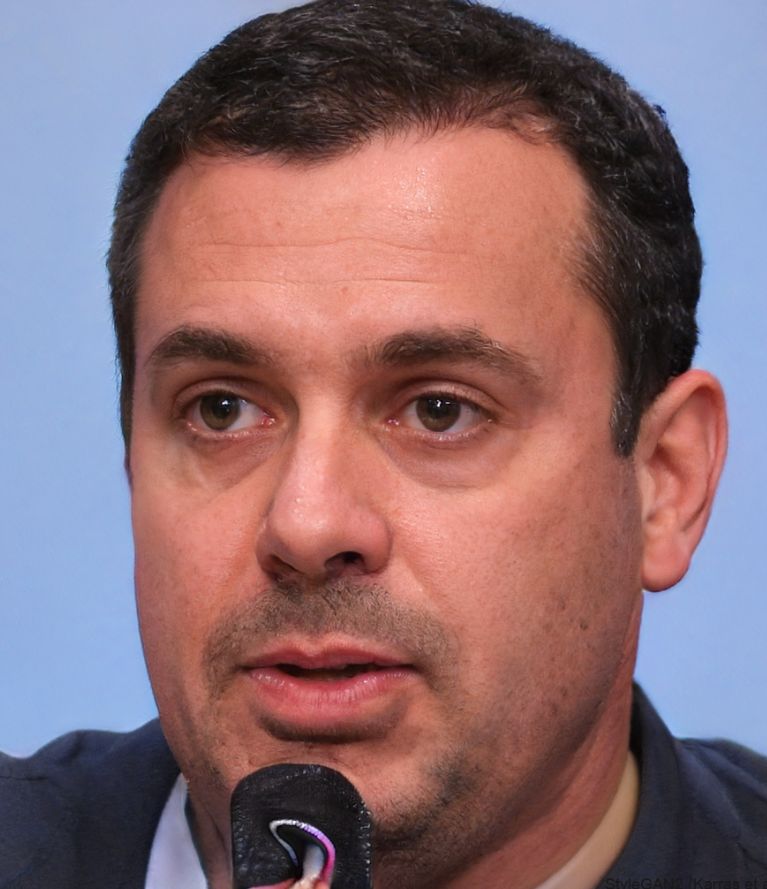 Charles Kruger has been credentialed to cover two Super Bowls, four NBA Finals, and one World Series. A 20-year veteran in the sports world, he has sources spanning the NBA, MLB, NFL, UFC and NASCAR. Currently residing in Los Angeles, Calif., he is Game 7's go-to source for rumors surrounding the Lakers, Clippers and Dodgers.