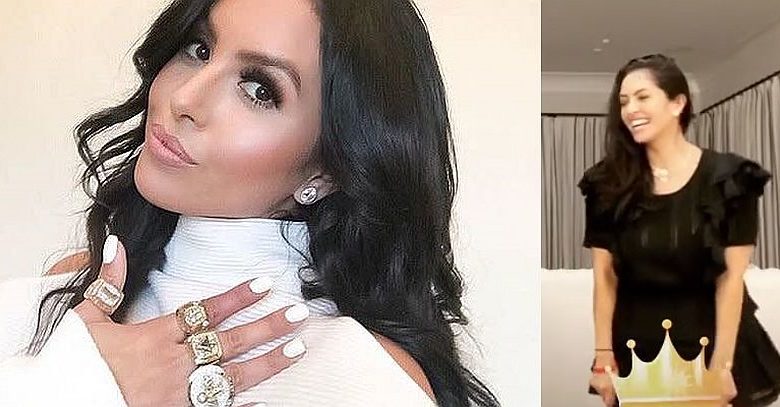 Vanessa Bryant shared some intimate new photos this week that immediately caused something of a stir.
Ever since the untimely passing of Los Angeles Lakers legend Kobe Bryant, Vanessa has been a unifying force within the sports world and larger L.A. area.
As the matriarch of the Bryant family, she has continued to serve as the epitome of dignity and class in hard times.
As a result, Vanessa has built up a sizeable following online. Especially on social media.
Any time she shares anything these days, it immediately blows up. The pattern held true once again this week.
In a series of now-viral intimate photos, Vanessa showcased her family's recent trip to a museum.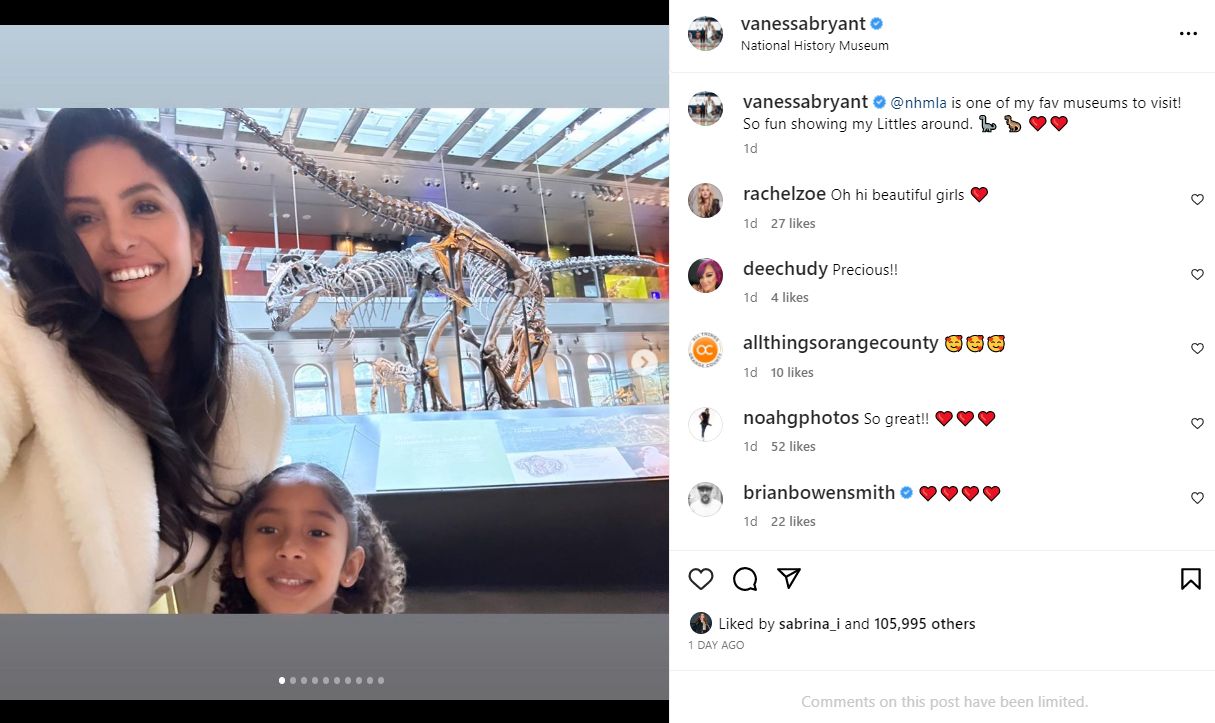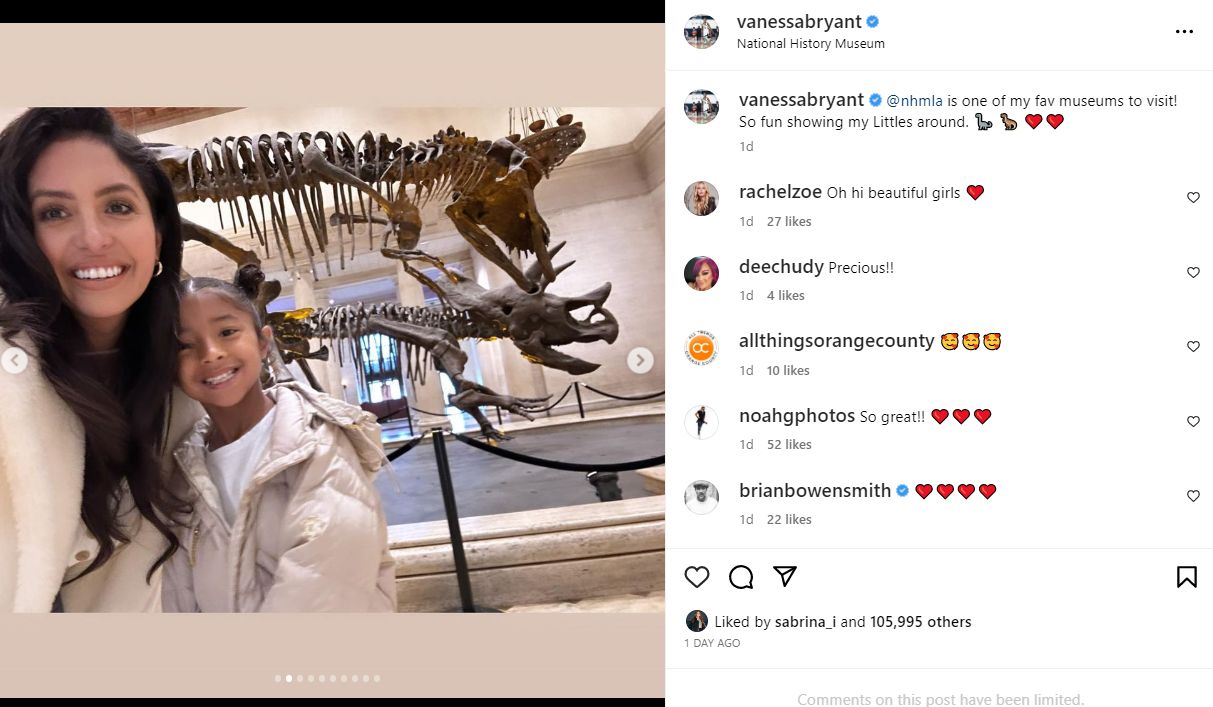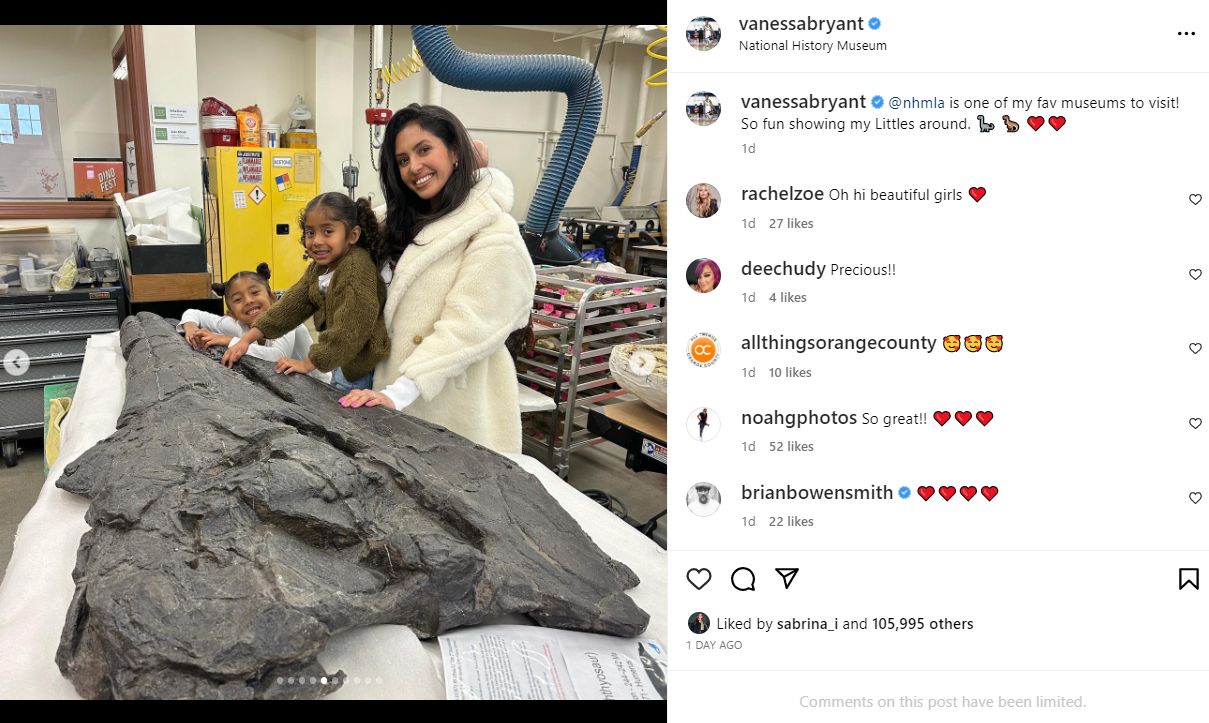 "[The National History Museum] is one of my fav museums to visit! So fun showing my Littles around," she captioned it.
"Precious," one fan wrote.
"So great," another agreed.
"So much fun," a third chimed in.
All in all, Vanessa has become a permanent fixture in the headlines as of late. Between her wild weekend photos, the outfit she chose for NBA All-Star Weekend and her appearance at Pau Gasol's ceremony, it has been one thing after another with her.
The photos speak for themselves. https://t.co/WjsEuqMkQG

— Game 7 (@game7__) April 13, 2023
Through it all, Vanessa has continued to serve as absolute royalty in Los Angeles and a model of what legitimate elegance looks like. Even when she deals with unfortunate things like her legal war with her mom or fans picking apart her changing body, she finds a way to get through it with her head held high.
Going forward, Vanessa will likely continue to find herself in the news cycle because of how much she means to all the Bryant family fans out there.
What will Vanessa ultimately go viral for next? Time will tell.
Related: Aaron Rodgers' GF Mallory Edens Shares Intimate Photos Amid Jets Rumors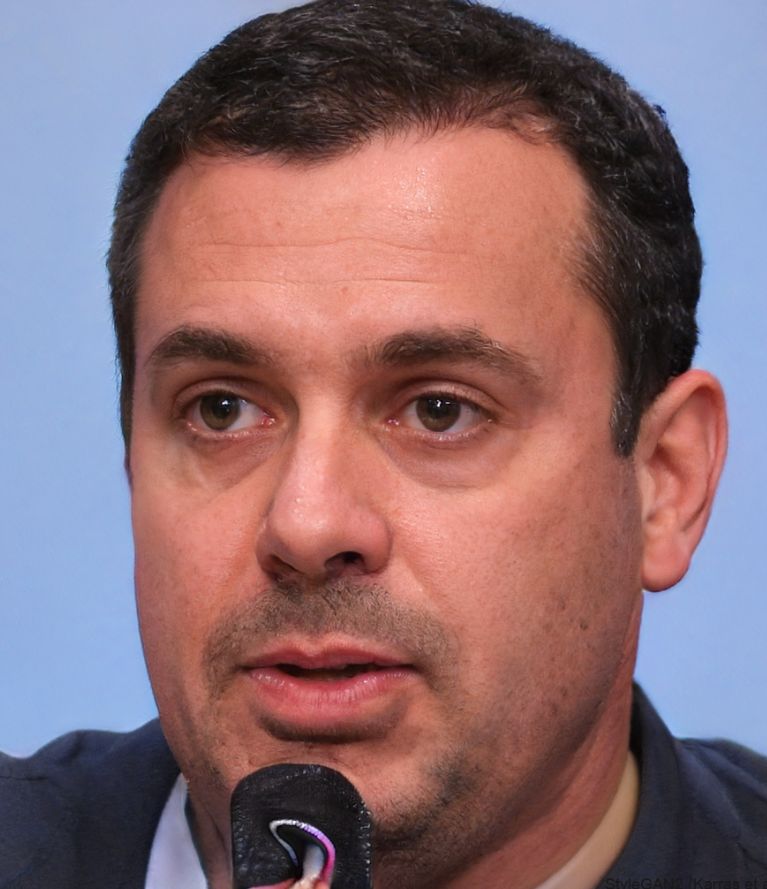 Charles Kruger has been credentialed to cover two Super Bowls, four NBA Finals, and one World Series. A 20-year veteran in the sports world, he has sources spanning the NBA, MLB, NFL, UFC and NASCAR. Currently residing in Los Angeles, Calif., he is Game 7's go-to source for rumors surrounding the Lakers, Clippers and Dodgers.