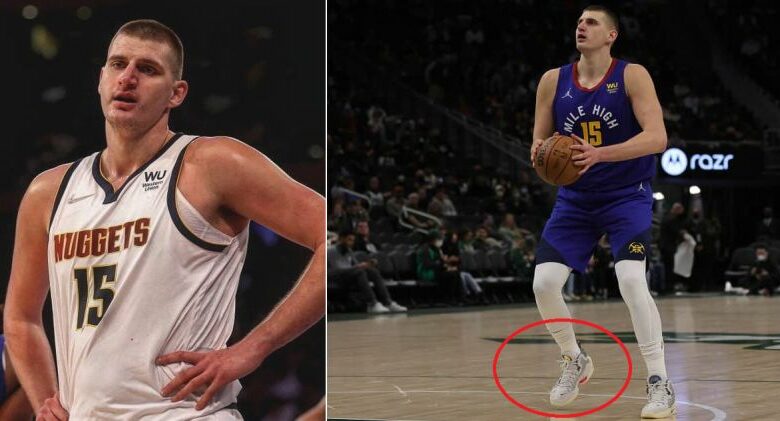 Denver Nuggets big man Nikola Jokic is playing some of the best basketball of his career.
Although it is unlikely that he will be given a third straight NBA MVP award, he certainly playing well enough to warrant the conversation.
During a recent outing, eagle-eyed NBA fans noticed something shiny on Jokic's shoe.
As it turns out, there is a very meaningful story behind it:
Nikola Jokic wears his wedding ring on his shoes every game.

Here he is pointing to his wife and daughter after another 30 point triple double tonight ✊🃏💍 pic.twitter.com/yOoQMRGKLq

— Guru (@DrGuru_) January 2, 2023
The revelation really struck a chord with a lot of fans.
They immediately took to social media to react:
This is incredible..

If this doesn't prove to you that it's the little things summed up that make a great player who he is, then I don't know what will. Create your motivation and use it as endless fuel. Energy comes from many places. Much respect to the Joker!!

— GARZAR (@E8GARZAR) January 2, 2023
Bro thought he was the one getting pointed at pic.twitter.com/HPMIiQJ9gf

— Conor (@SymellX) January 2, 2023
So unproblematic and wholesome he clears emflop

— (@VasselIMuse) January 2, 2023
That said, not everyone got sappy over it.
Ok but what if his laces become untied without him realising and then he's lost his wedding ring

— / (@HeatEFC) January 2, 2023
But can't beat the Lakers for some reason

— TD (@TdStromanIII) January 2, 2023
Needless to say, Jokic's tribute is a much more wholesome family story than the one that involved him last year.
As things currently stand, the Nuggets are 24-12 and sit atop the Western Conference. There is chatter about them having one big trade target in mind to provide Jokic with some assistance, but time will tell if that deal ultimately materializes.
Either way, though – if Jamal Murray can get healthy as the season progresses that will sort of be like making a big time acquisition without actually making one.
Jokic seems very dialed in this year. Not even courtside distractions in the form of models have been able to break his concentration.
The photos speak for themselves. https://t.co/69D1YRHqTO

— Game 7 (@game7__) December 30, 2022
From an individual standpoint, Jokic has already accomplished everything there is to accomplish.
Now he just needs to win the one thing that has eluded him thus far in his NBA career: a championship.
Related: Aaron Rodgers Debuts 'Playoff Haircut' After Latest Packers Win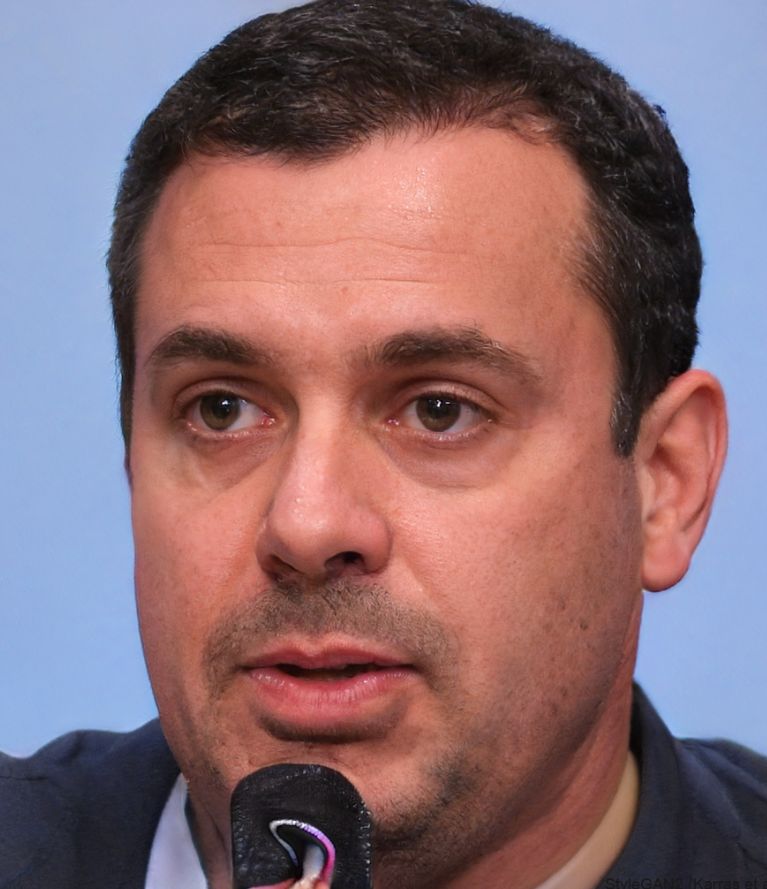 Charles Kruger has been credentialed to cover two Super Bowls, four NBA Finals, and one World Series. A 20-year veteran in the sports world, he has sources spanning the NBA, MLB, NFL, UFC and NASCAR. Currently residing in Los Angeles, Calif., he is Game 7's go-to source for rumors surrounding the Lakers, Clippers and Dodgers.