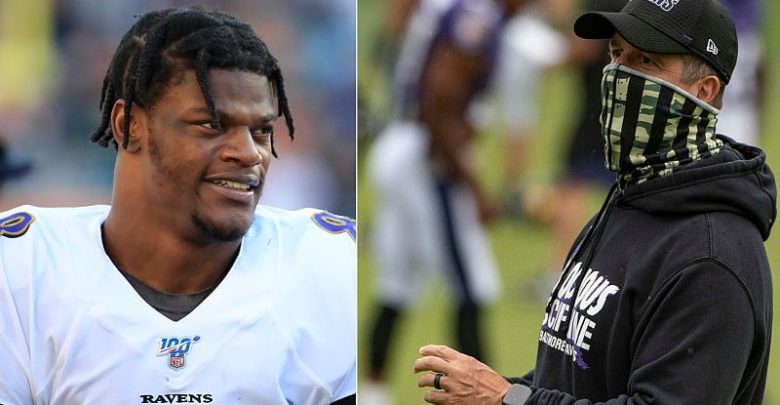 Lamar Jackson Injury Status: How Hurt Is Ravens Star?
Baltimore Ravens head coach John Harbaugh caught a lot of people off guard this weekend when he acknowledged that Lamar Jackson was dealing with a "soft-tissue" injury.
The general vagueness of Harbaugh's description coupled with the fact that Jackson missed two training camp practices in a row led to people's imaginations running wild.
Would Jackson miss the start of the season? Could this ailment permanently slow him down in 2020? What impact would this have on Baltimore's Super Bowl aspirations?
Early Monday, some clarity emerged as it pertains to what precisely Jackson is battling. According to ESPN NFL insider Adam Schefter, Jackson is nursing an injured groin.
After missing the past two days of practice with a groin injury, NFL MVP Lamar Jackson is slated to return to action Monday, per sources. After practice Sunday, John Harbaugh admitted Jackson was nursing a soft-tissue injury but wouldn't expand. But Jackson expected back Monday.

— Adam Schefter (@AdamSchefter) August 24, 2020
Interestingly enough, when Jackson missed practice on Saturday, the Ravens staff simply said that he was resting his arm. Turns out, it was something a tad bit more serious.
Harbaugh, for his part, seems non-committal as to how impactful Jackson's injury actually is.
"It's training camp and we're getting close to the season," he said. "We're not talking about injuries too much."
On Monday, Jackson returned to the field.
Lamar Jackson moving around well in his first practice since Friday. He's been dealing with a groin injury. pic.twitter.com/sh6bUWCorN

— Jamison Hensley (@jamisonhensley) August 24, 2020
Related: Colin Kaeperick's NFL Career Is Officially Over
Lamar Jackson Is Key To Baltimore's Success
Last season, Jackson became the NFL MVP after leading all quarterbacks in touchdown passes with 36 and setting the league record with most rushing yards at his position with 1,206.
In the process, the 23-year-old became the first player in NFL history to record more than 3,000 passing yards and 1,000 rushing yards in a single year.
Unfortunately, Jackson's 2019 season ended in unceremonious fashion when his Ravens got absolutely demolished by the Tennessee Titans 28-12 in their AFC Divisional Round showdown.
Jackson was particularly bad in that game, going 31-of-59 for 365 yards, one passing touchdown and two interceptions. Between that showing and the one he put up in his previous (partial) playoff game, an AFC Wild Card Game loss to the Chargers, the former Louisville standout actually had to come out afterward and address his consecutive poor postseason outings.
"I don't care about what they say," he said at the time. "This is my second year in the league. I've got a great team with me. We're going to keep going and get ready for next year."
This year, Jackson has his sights on more than just individual achievements. He is coming for Kansas City Chiefs star Patrick Mahomes' crown.
"When it comes to Patrick, he always leaves it all on the field, and I respect him for his clutch playmaking and skill. He's had a huge impact on the sport," he said recently.
"Yes, we are both young, fast, MVPs, but we also have an intense hunger to see our teams win," Jackson continued.
"We are playmakers. In the end, we'll do whatever we need to do to win. He's gotten that Super Bowl ring and I'm definitely coming for it this season. I want to bring a Super Bowl to Baltimore."
Fittingly, Jackson and Mahomes will have a chance to square off in Week 3 when the Chiefs travel to Baltimore to take on the Ravens on Sept. 28.
Currently, Baltimore and Kansas City sit as the two betting favorites to claim this year's Super Bowl according to most odds makers.
So long as Jackson is healthy the Ravens have a very real chance at dethroning Mahomes and Co. in 2020. And seeing as the reigning league MVP returned to practice on Monday, it appears as though his injury status is nothing to worry about at this point.
Related: Aaron Rodgers Gets Brutally Honest About Packers, Jordan Love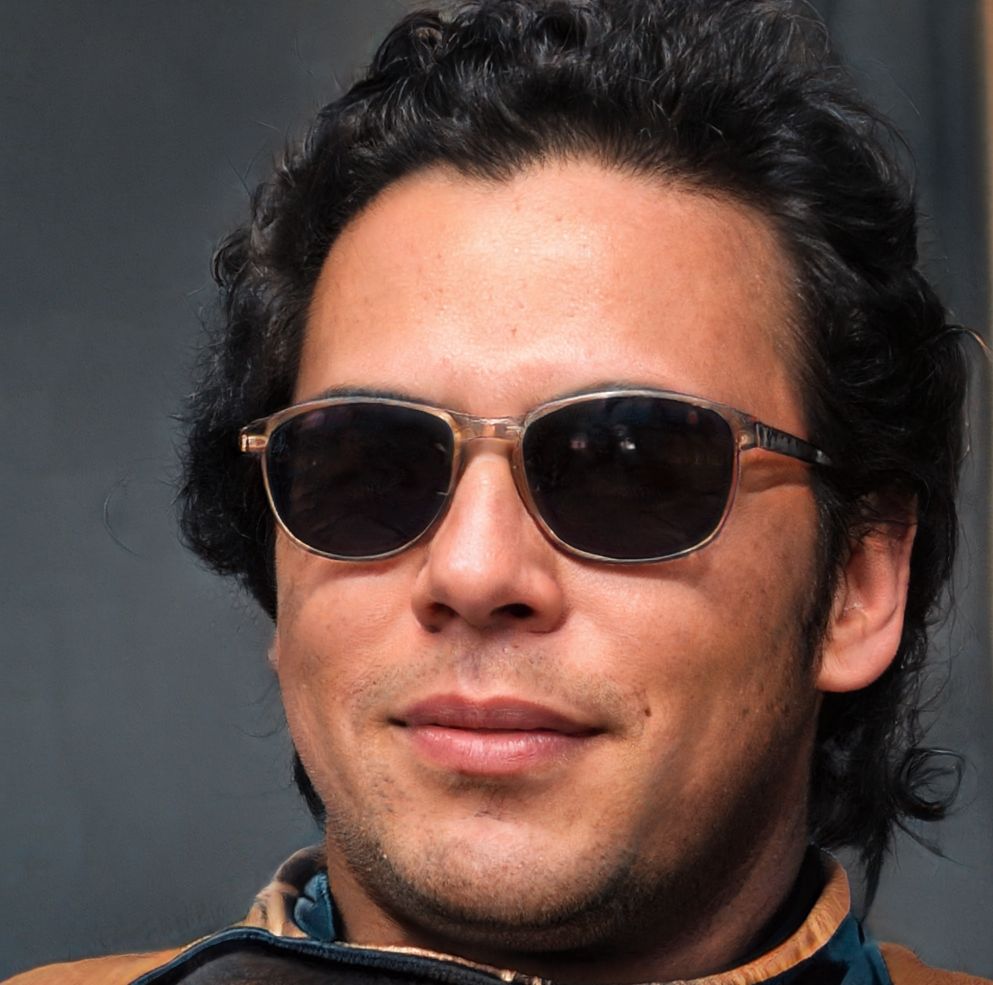 A longtime sports reporter, Carlos Garcia has written about some of the biggest and most notable athletic events of the last 5 years. He has been credentialed to cover MLS, NBA and MLB games all over the United States. His work has been published on Fox Sports, Bleacher Report, AOL and the Washington Post.