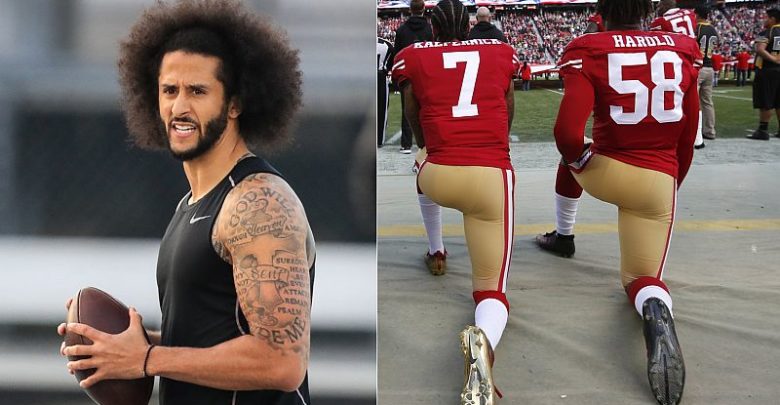 Colin Kaeperick's NFL Career Is Officially Over
Colin Kaepernick's NFL career is officially over. For months, there has been quiet speculation regarding whether or not he will finally get a chance to return to the league that seemingly washed its hands of him four years ago.
Now we have our answer: no.
This week Mike Florio confirmed that despite NFL Commissioner Roger Goodell essentially coming out and wrapping his arms around Kaepernick, and irrespective of the very public endorsements the 32-year-old received from head coaches Anthony Lynn and Pete Carroll, nobody actually wants to sign him.
"Per a source with knowledge of the situation, Kaepernick has drawn no interest," Florio wrote.
And with that, the pro football career of Kaepernick finally concludes. There is really no other way to interpret the situation.
Last year, the NFL was hit with a pandemic of quarterback injuries. Many insiders believed that if ever there was a time when a franchise could justify doing something controversial or polarizing at the passing position, that was it. Yet nobody called Kaepernick.
This offseason, Goodell officially signaled that it was okay to do business with Kaepernick again. Yet nobody called Kaepernick.
Nobody has signed Kaepernick up to this point, and nobody will. His NFL career is over.
Related: Montrezl Harrell Uses Racial Insult On Luka Doncic, Will He Be Punished?
Colin Kaepernick Had A Fascinating Run
Kaepernick will go down in NFL history as a riveting what-if story. He experienced some intense high points very early on with the San Francisco 49ers, including leading the team to an NFC Championship game showing against the eventual Super Bowl champion Seattle Seahawks in 2013. For his troubles, he was rewarded with a six-year extension worth up to $126 million.
Unfortunately, things fell apart for him shortly thereafter. In 2014, San Francisco finished 8-8 and failed to make the playoffs for the first time in four years. Head coach Jim Harbaugh departed to Michigan in the aftermath, and Kaepernick never achieved the level of success he had under him again.
Between playing for back-to-back terrible coaches in Jim Tomsula and Chip Kelly, and multiple injuries that dimmed his star a bit, Kaepernick's stock began to fall dramatically.
Still, even though he no longer looked like the player he had been just a few years earlier, Kaepernick still put together a fairly solid 2016 campaign on the field. He finished the season with 2,241 passing yards, 16 passing touchdowns, four picks and added 468 yards on the ground.
That offseason, new 49ers head coach Kyle Shanahan expressed a desire to move on from Kaepernick because he didn't fit the young coach's desired offensive scheme. The decision made sense. But Kaepernick was objectively still good enough to at the very least be backup in the NFL – if folks were going strictly by on-the-field measures.
However, 2016 marked another turning point for Kaepernick's career. It was when he opted to kneel for the National Anthem in protest of police brutality and racial injustice. The move, although now no longer viewed through the same lens as it was back in then, made him persona non grata in the NFL. He was deemed more trouble than he was worth, and it resulted in him not getting picked up by any teams in the offseason.
Kaepernick never played another down in the NFL again.
Related: Girl Who Hooked Up With 7 Suns Players Disowned By Parents And Fired
Closing The Book On Colin Kaepernick
These days, every sport has players kneeling for the National Anthem. It is no longer controversial in the same way it was four years ago. This prompted many to wonder whether Kaepernick may get another shot in the NFL.
But this week's report confirms what should have been obvious long ago: Kaepernick will never play professional football again.
Too much time has passed and he comes with too much PR baggage to justify a roster spot as a third-stringer. In the same way that Tim Tebow was deemed more trouble than his inevitable media circus was worth, Kaepernick falls into the same category.
There is simply no way a guy who has been out of the league for four years can be a meaningful contributor on an NFL roster. Add in all the other off-the-field stuff, and it becomes clear why no one has called him at any point over the last few seasons. It wasn't a strictly-football decision when he couldn't get a job in 2017. It's a strictly-football decision now.
It is time to accept the facts. Kaepernick's NFL career is over. Everyone involved would be better off if they just accepted that fact and moved on with their lives.
Related: Bruce Arians On How Tom Brady Is Different Than Jameis Winston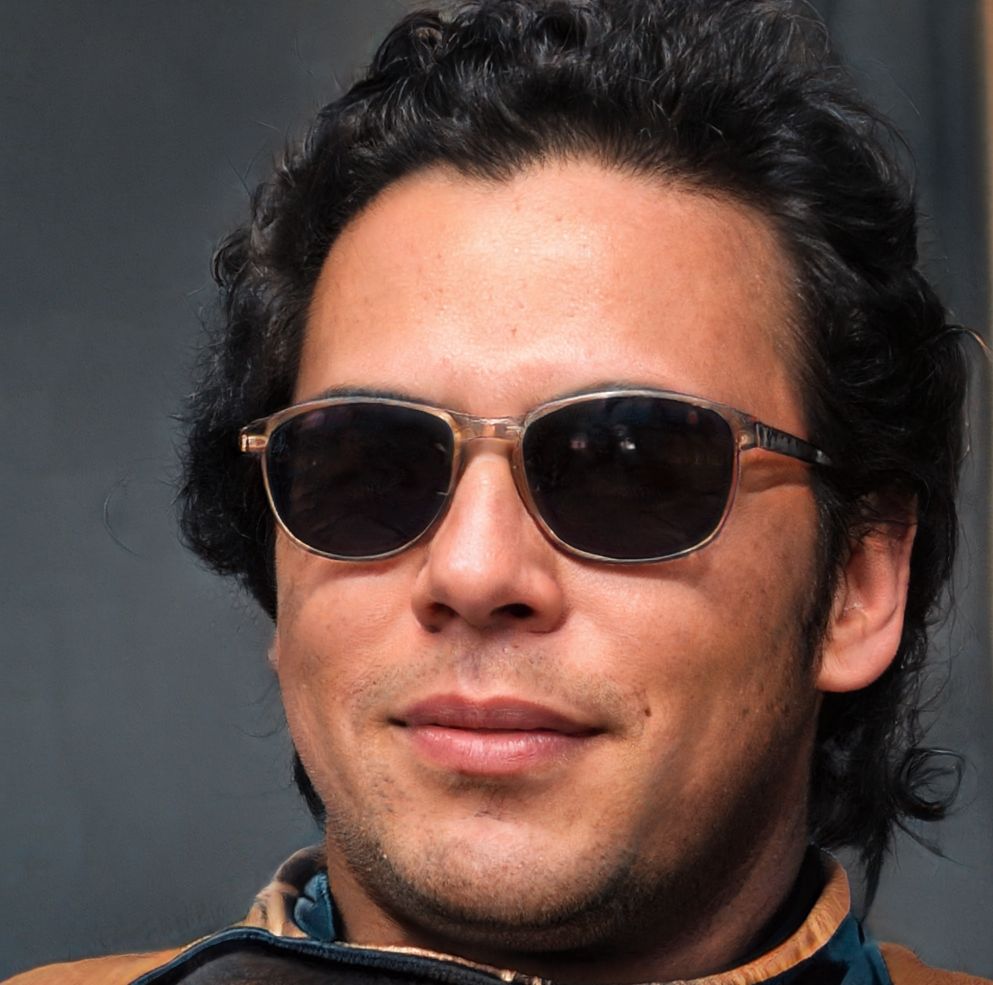 A longtime sports reporter, Carlos Garcia has written about some of the biggest and most notable athletic events of the last 5 years. He has been credentialed to cover MLS, NBA and MLB games all over the United States. His work has been published on Fox Sports, Bleacher Report, AOL and the Washington Post.