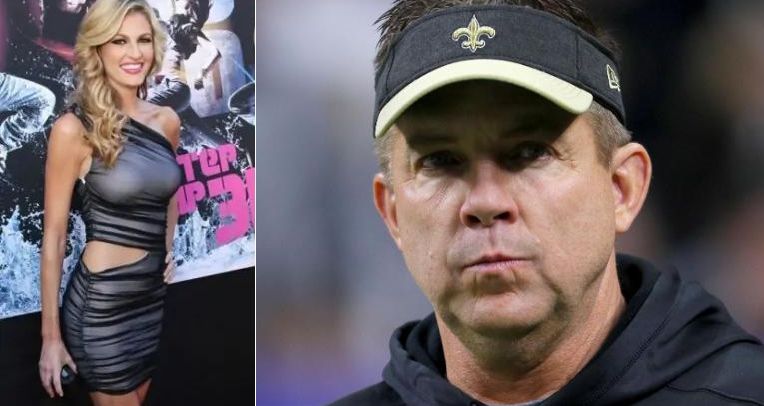 Erin Andrews is one of the most widely respected NFL broadcasters around.
As such, it makes sense that she has a strong take on arguably the biggest NFL story of the week: Sean Payton stepping down from his role as head football coach of the New Orleans Saints after 15 seasons with the organization.
Andrews' familiarity with Payton allows her to have a rare insight into his mindset that most simply aren't privy to.
During a recent appearance on the on The Pat McAfee Show, Andrews went into detail regarding where she thinks Payton goes from here.
"I wouldn't be shocked if Sean Payton went to TV & I know he'd be good at it" ~@ErinAndrews#PatMcAfeeShowLIVE pic.twitter.com/HJH7KcdDWk

— 🅿️at McAfee (@PatMcAfeeShow) January 26, 2022
"I wouldn't be shocked if [Payton went to television]. He kind of said 'I think I'd be good at it'. I know he'd be good at it," she said.
"It was hilarious, I know they were making jokes on NFL Network about how long that presser ran. If anyone has ever sat through a call with Sean Payton and gone through his depth chart with him, our calls last like an hour and a half. My man is just thorough, he goes off on different tangents… he's the best, I love Sean."
Aside from being a great football mind, Payton is also just a fun character. There's a reason he was embroiled in an online controversy regarding paying off a ref in the middle of a game. He just invites that kind of attention.
This isn't the first time Andrews has found herself in the news in recent weeks. Her outfit from Saturday's memorable showdown between the Green Bay Packers and San Francisco 49ers went viral, as did her admission about the one interview she deeply regrets, the one NFL head coach she absolutely loves and her explaining to Charissa Thompson why underwear is her favorite gift
Andrews is a legitimate newsmaker, no matter what she does.
Now that's how you get over a tough loss. https://t.co/4KQZNvnLyA

— Game 7 (@game7__) January 26, 2022
What will she ultimately land in the headlines for next?
Time will tell.
Related: Kyrie Irving's Cryptic Tweet Amid James Harden Beef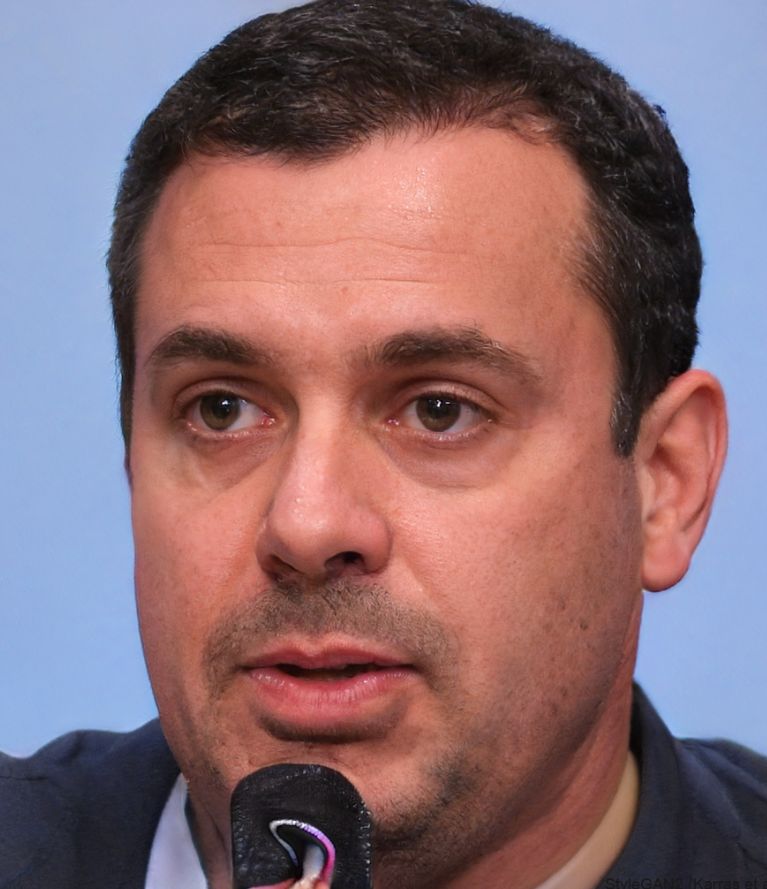 Charles Kruger has been credentialed to cover two Super Bowls, four NBA Finals, and one World Series. A 20-year veteran in the sports world, he has sources spanning the NBA, MLB, NFL, UFC and NASCAR. Currently residing in Los Angeles, Calif., he is Game 7's go-to source for rumors surrounding the Lakers, Clippers and Dodgers.