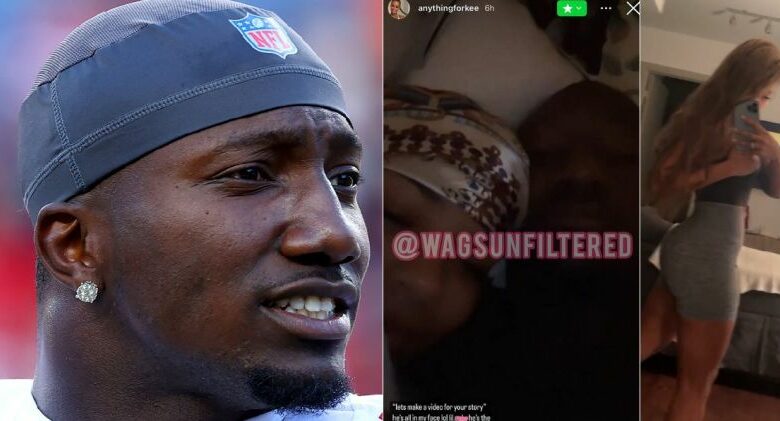 The San Francisco 49ers are in the midst of an up-and-down campaign. At 3-4, they're presently third place in the NFC West.
That's not great.
Fortunately, the Niners did just go out and get Christian McCaffrey (plus Olivia Culpo) from the Carolina Panthers and have a relatively favorable sleight of games approaching.
One of the issues for San Francisco has been the inconsistent play of wide receiver, Deebo Samuel. He received a three-year, $73.5 million extension over the summer, but has been something of a mixed back on-the-field in 2022.
This week, Samuel also experienced some notable issues off the field.
As can be seen by the leaked images below, Samuel went and landed himself in a cheating scandal: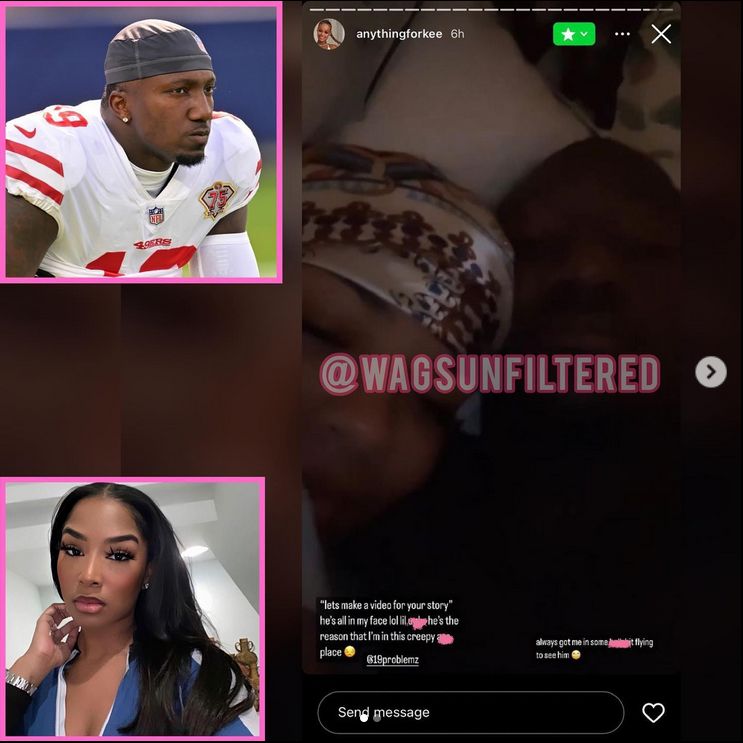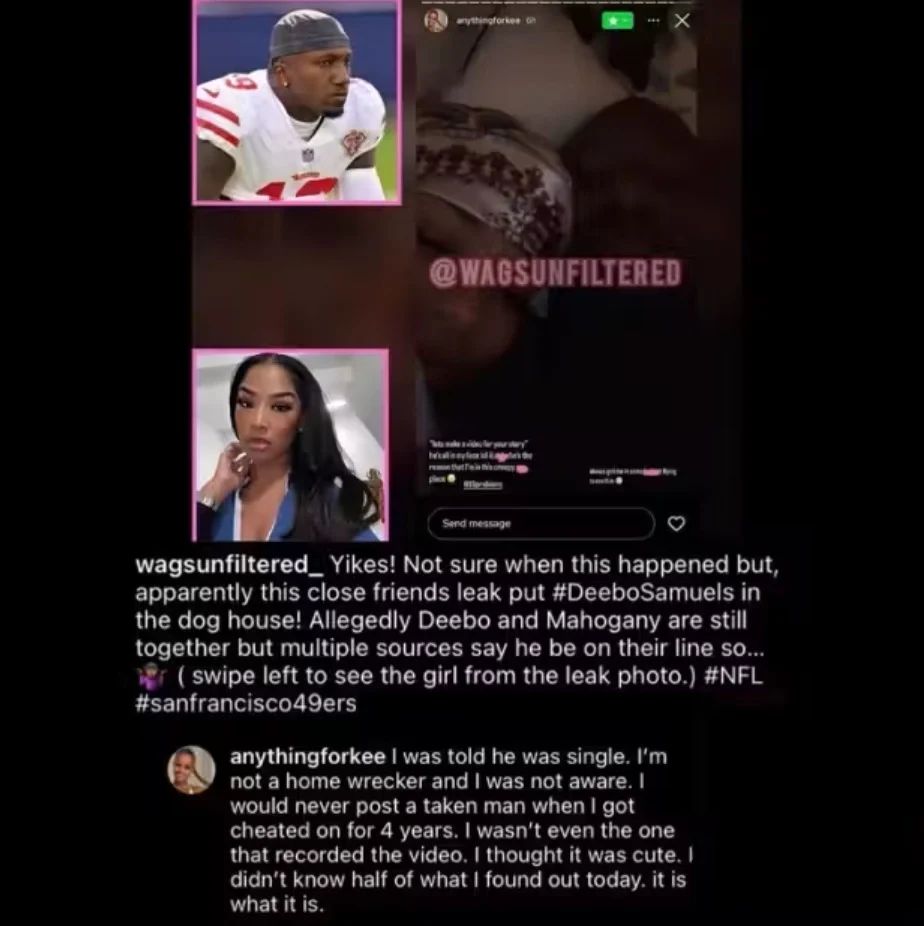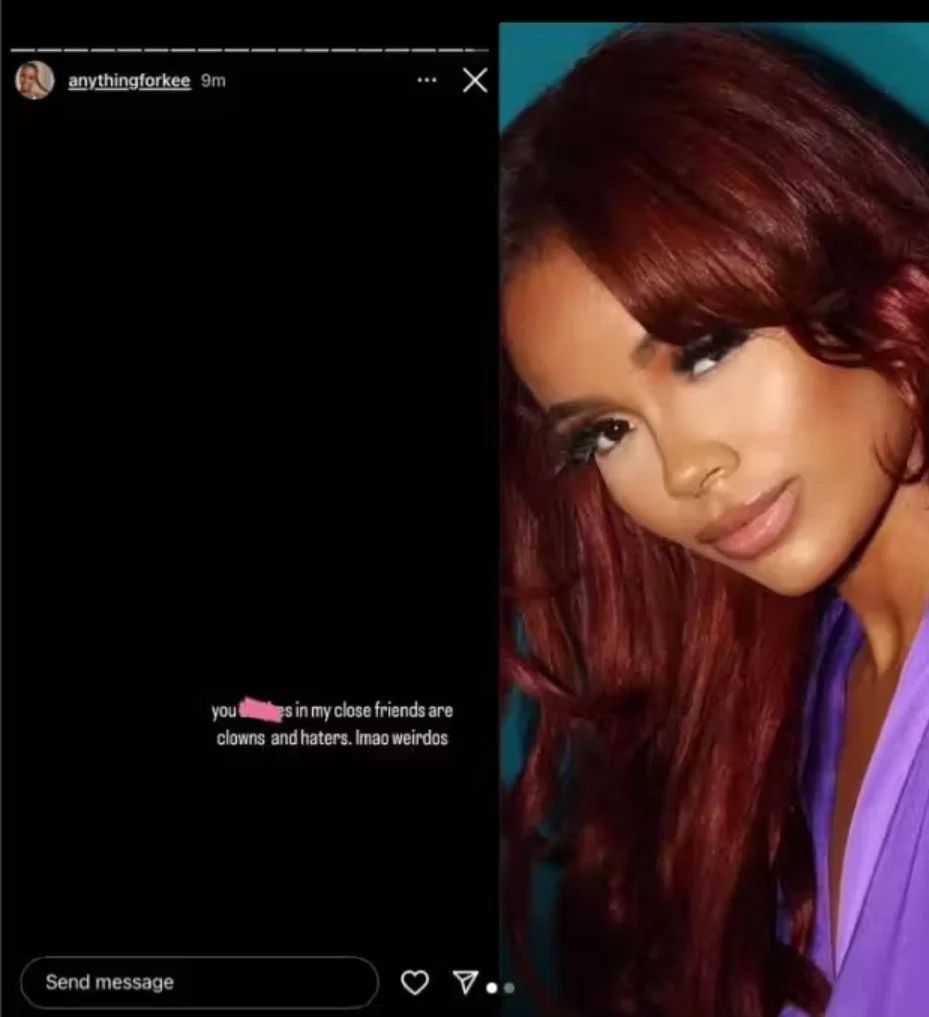 It's impossible to know what the truth here is. Until Samuel comes out and comments on it, one way or the other, it's all speculation.
That said, it's clear that this is the last thing anyone needed right now. Much like Trey Lance's stripper controversy before he went down with an injury, this is just an unnecessary distraction.
Samuel is a deeply talented player, but he has only had one 100-yard receiving game this season. Beyond that, he has only recorded two outings with 70 or more yards. Everything else has been 44 yards or less receiving, and never more than 53 yards rushing.
For comparison's sake, last year around this time, Samuel had already surpassed 100 yards receiving twice – once for 189 yards and once for 156 yards. He also had a 93-yard receiving performance, for good measure.
Clearly Samuel isn't playing as well in 2022, and it's reflecting in the Niners' wins-losses record.
San Francisco has a favorable set of games coming up against the likes of the Arizona Cardinals (twice), New Orleans Saints and Washington Commanders.
The Cardinals, in particular, should be an easy victory. Kliff Kingsbury is way more concerned with keeping up with his scantily dressed girlfriend these days than actually doing what's necessary to win.
Pour one out for this NBA player. Now she's got him for 18 years. https://t.co/4qv4fwBScA

— Game 7 (@game7__) October 26, 2022
Samuel needs to get his mind right on and off the field in order for the 49ers to be able to make some sort of run.
Will he be able to?
Time will tell.
Related: Deshaun Watson Text Messages Released After Accusation (Photos)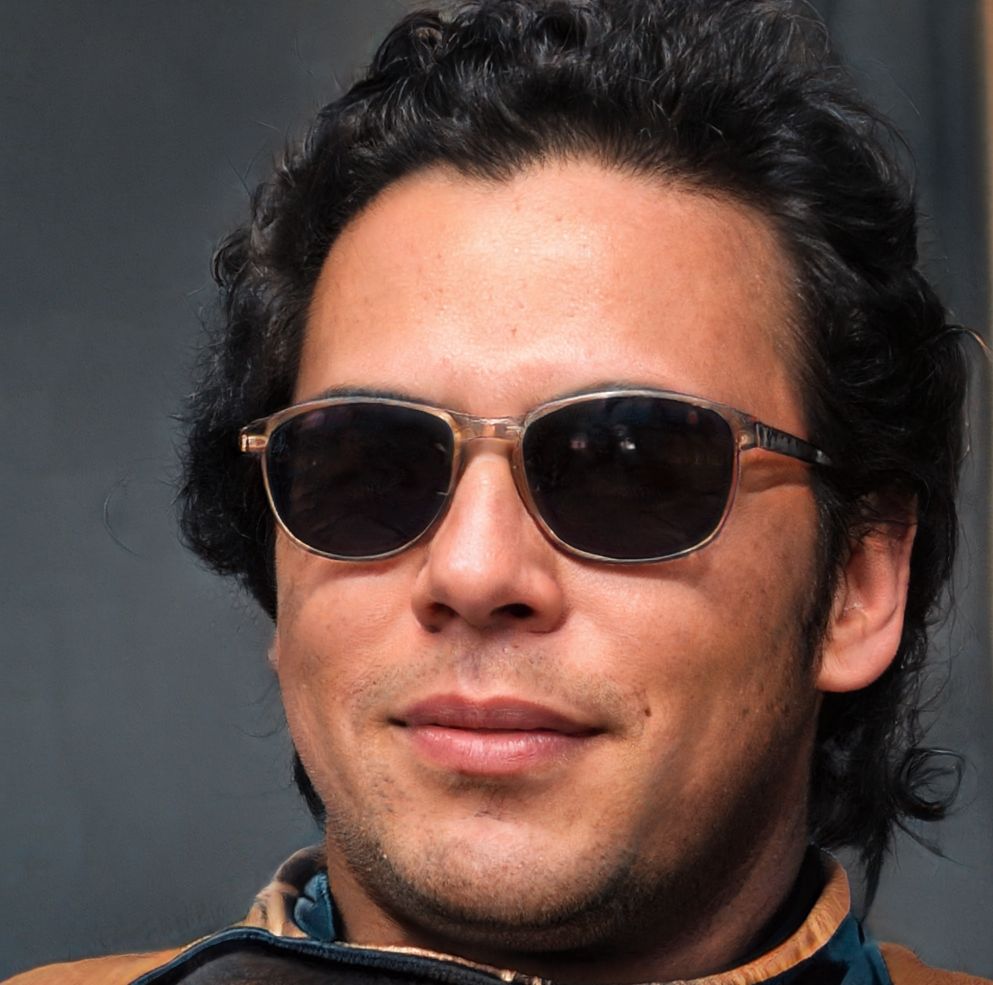 A longtime sports reporter, Carlos Garcia has written about some of the biggest and most notable athletic events of the last 5 years. He has been credentialed to cover MLS, NBA and MLB games all over the United States. His work has been published on Fox Sports, Bleacher Report, AOL and the Washington Post.