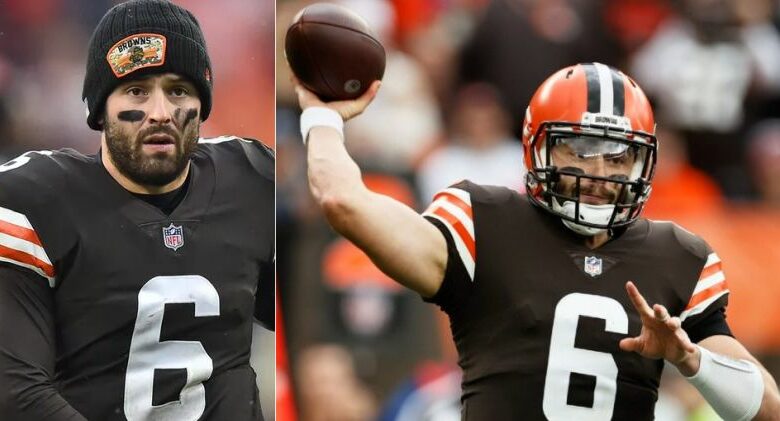 Baker Mayfield has quietly emerged as the most talented quarterback available on the market right now.
The Cleveland Browns' acquisition of Deshaun Watson during the offseason rendered him expendable, meaning that a trade is inevitable at this juncture. It's just a matter of where and for how much.
As recently as last month two teams seemed to be showing strong interest in Mayfield. That said, one has separated itself from the pack as a frontrunner.
According to NFL insider Ian Rapoport, one particular squad is quite clearly now being 'aggressive' in its pursuit of Mayfield.
That team? The Carolina Panthers.
"I don't know what's gonna happen with Baker Mayfield but the Seahawks have never really been that interested in him" ~@RapSheet#PMSLive pic.twitter.com/4OSCOJihtT

— Pat McAfee (@PatMcAfeeShow) July 5, 2022
"You know, obviously, it's been the Carolina Panthers that have been most aggressive," he told Pat McAfee.
"I know most people thought a deal would happen by the end of minicamp. It did not. So we'll see, as we get closer to camp, if things pick back up. If a trade is going to happen, it's probably going to happen before training camp at some point."
Mayfield to the Panthers makes a lot of sense. Sam Darnold proved last season that he is what he is. Maybe the New York Jets broke him; maybe he was always this way. But there will be no further development beyond this point for him.
And with Matt Rhule coaching for his job in 2022-23, obviously he wants a better option leading the offense.
Mayfield, for all the disrespect that he gets regularly now, is a good NFL quarterback. Is he accompanied by a certain amount of unfortunate red flags? Sure. His messy situation from a while ago with a woman seemingly divulging his private DMs wasn't a great look. It's precisely the opposite of what you want to see from a guy who is supposed to be a leader on your squad
But from a talent perspective, when he is healthy, Mayfield is a very reliable option. Is he Tom Brady, Aaron Rodgers or Patrick Mahomes? No, obviously not. That said – he is still a lot better than people have been giving him credit for as of late.
Now that's how it's done. https://t.co/TImvqHT8Sm

— Game 7 (@game7__) July 6, 2022
And he is about as good as it will get for the Panthers.
If Carolina is smart, a deal will get done promptly and all sides will start preparing for next season.
On paper this whole thing makes a lot of sense. Will it end up going down? Time will tell. Should it? Absolutely.
Related: Falcons, Cowboys Emerge As Legit Julio Jones Suitors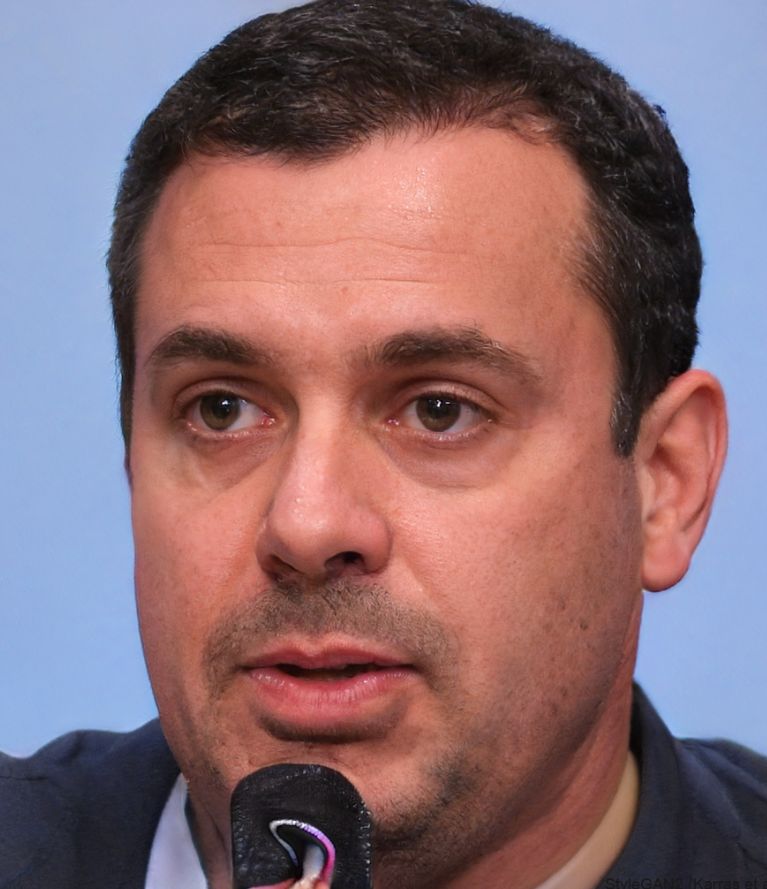 Charles Kruger has been credentialed to cover two Super Bowls, four NBA Finals, and one World Series. A 20-year veteran in the sports world, he has sources spanning the NBA, MLB, NFL, UFC and NASCAR. Currently residing in Los Angeles, Calif., he is Game 7's go-to source for rumors surrounding the Lakers, Clippers and Dodgers.