Uncategorized
Wisconsin Riding High After Latest ESPN NCAA Bracketology
Wisconsin Riding High After Latest ESPN NCAA Bracketology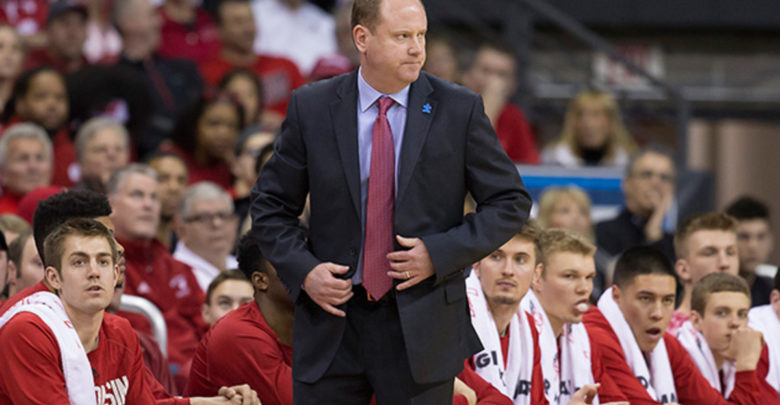 Wisconsin Riding High After Latest ESPN NCAA Bracketology
Wisconsin is riding high after the latest ESPN NCAA Bracketology was released by Joe Lunardi this week.
The Badgers made the biggest gains at the most important time of the year. There are now officially just nine days left until Selection Sunday, and this is when teams really begin jockeying for position in the lead-up to the NCAA Tournament.
Wisconsin has the Big Ten Championship in its sights after recording a seven-game winning streak to close out the season. Greg Gard's group started off in underwhelming fashion, but now they have risen up to secure a three-way tie for the Big Ten conference lead.
With a victory this weekend over the Hoosiers in Assembly Hall, a share of the regular season title would be secured.
Beyond Wisconsin, a lot of other teams are also trending upward and downward heading into the end of the season.
In the East Region, Lunardi projects San Diego State at No. 1, Dayton at No. 2, Duke at No. 3 and Maryland at No. 4.
In the Midwest Region, Kansas sits in the top spot. The Jayhawks are then followed by Seton Hall, Kentucky and Wisconsin.
In the South Region, Baylor came in at No. 1, Florida State at No. 2, Villanova at No. 3 and Oregon at No.4.
Finally, in the West Region Gonzaga sits in the No. 1 position, followed by Louisville, Michigan State and Creighton.
A lot will ultimately be determined this weekend. On Saturday, Seton Hall who is currently ranked eighth will square off against 11th ranked Creighton. At the same time, No. 10 ranked Louisville will square off against Virginia, who is currently ranked 22nd, with the ACC Championship on the line.
The most highly anticipated game of the evening, however, will be North Carolina and Duke squaring off at Chapel Hill. If the Tar Heels are able to finish the job they ultimately botched last time around, they could send their arch rivals into March Madness with some serious doubts regarding the future.
Related: New York Giants Signing Jadeveon Clowney