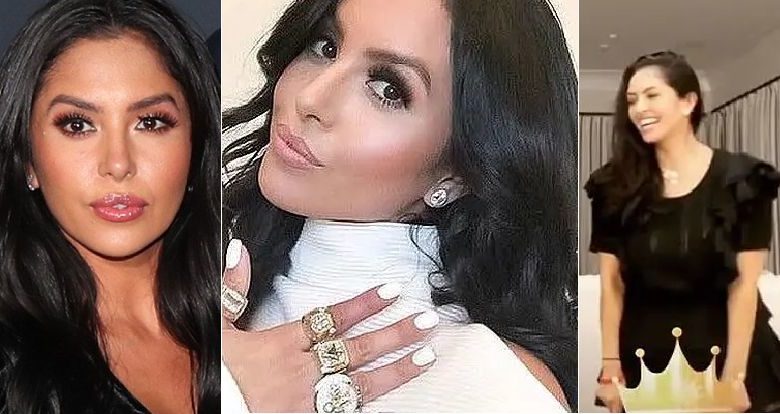 Vanessa Bryant reluctantly stepped into the limelight this past year following the tragic passing of her husband Kobe and daughter Gianna.
Whether it's offering classy messages of support for her family or standing strong in the face of bizarre criticism, the Bryant family matriarch has proven her extreme resilience time and time again.
This week, Vanessa stepped up for a truly important cause – saving fans from an apparent online scam.
Over the course of several social media posts, Vanessa spoke out about fans of her husband getting bamboozled in some sort of strange CBD oil peddling scheme.
Apparently a company opted to use Kobe's likeness to advertise their product, only their claims are reportedly misleading and untrue.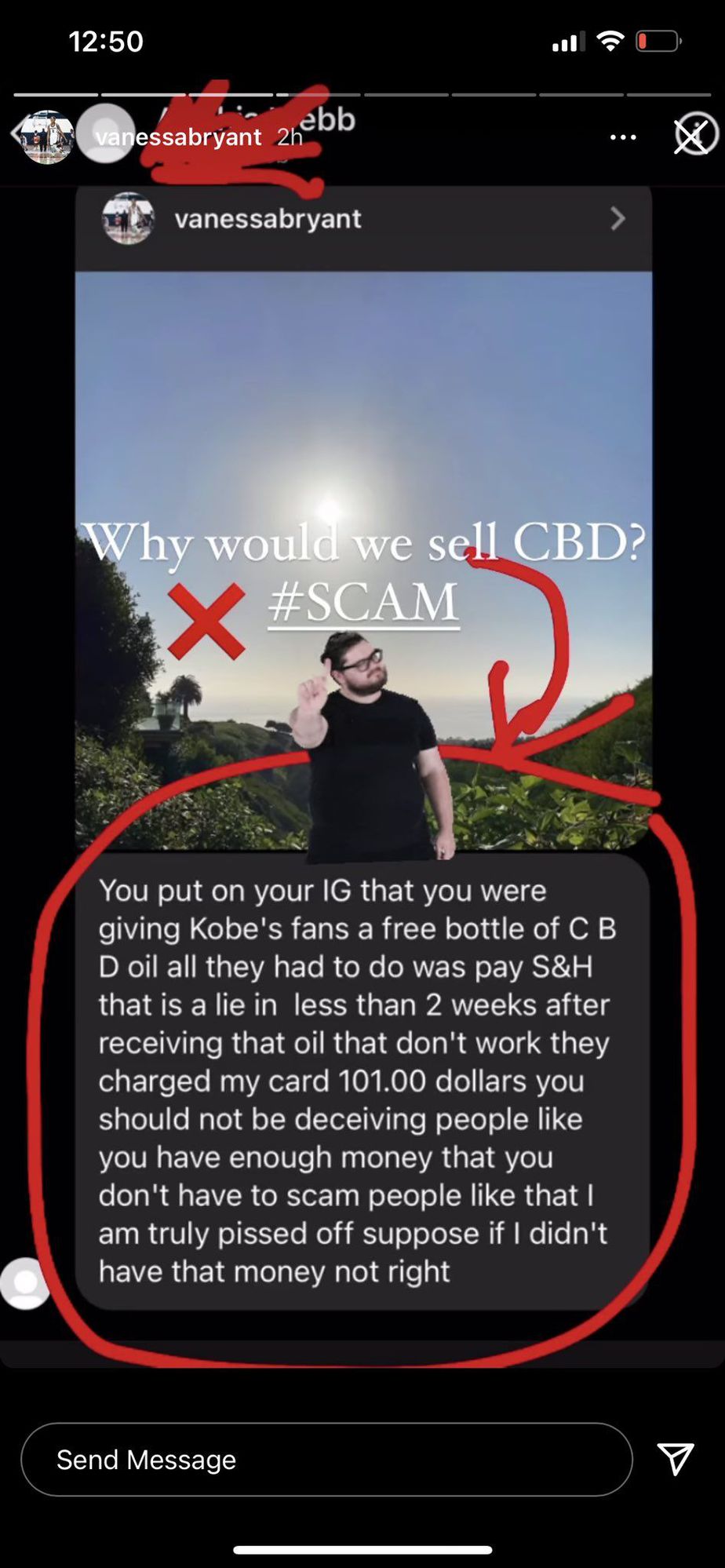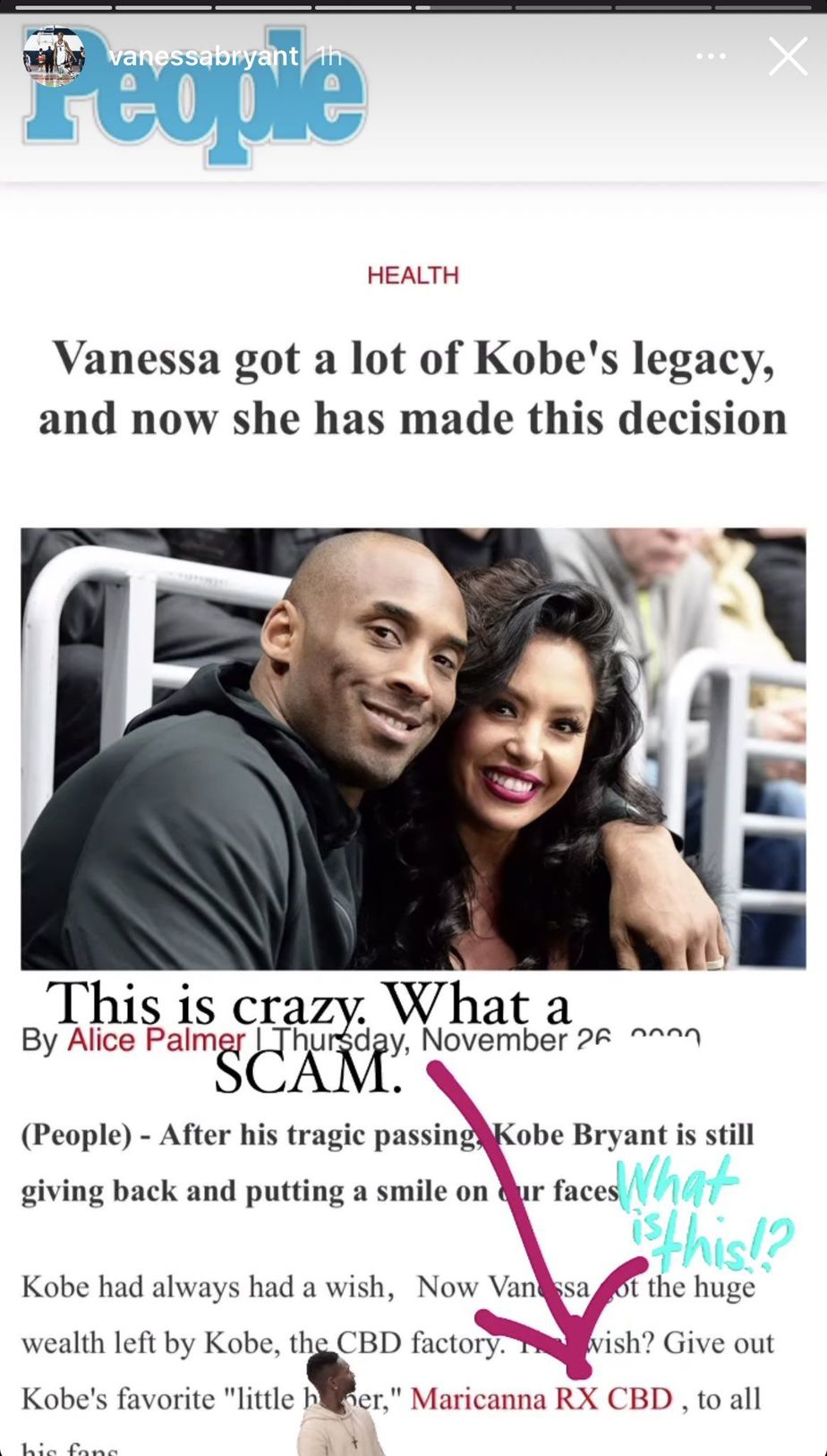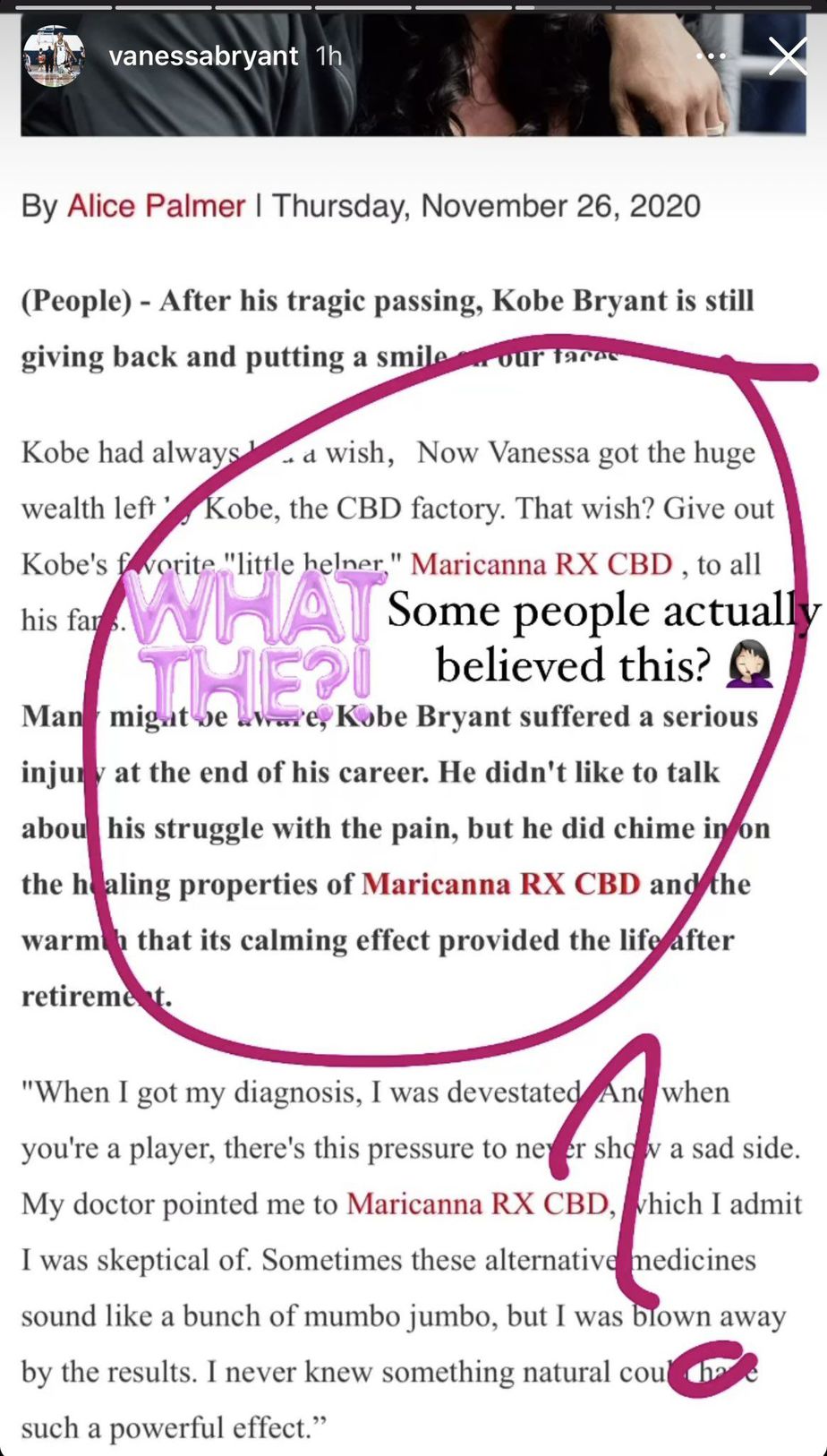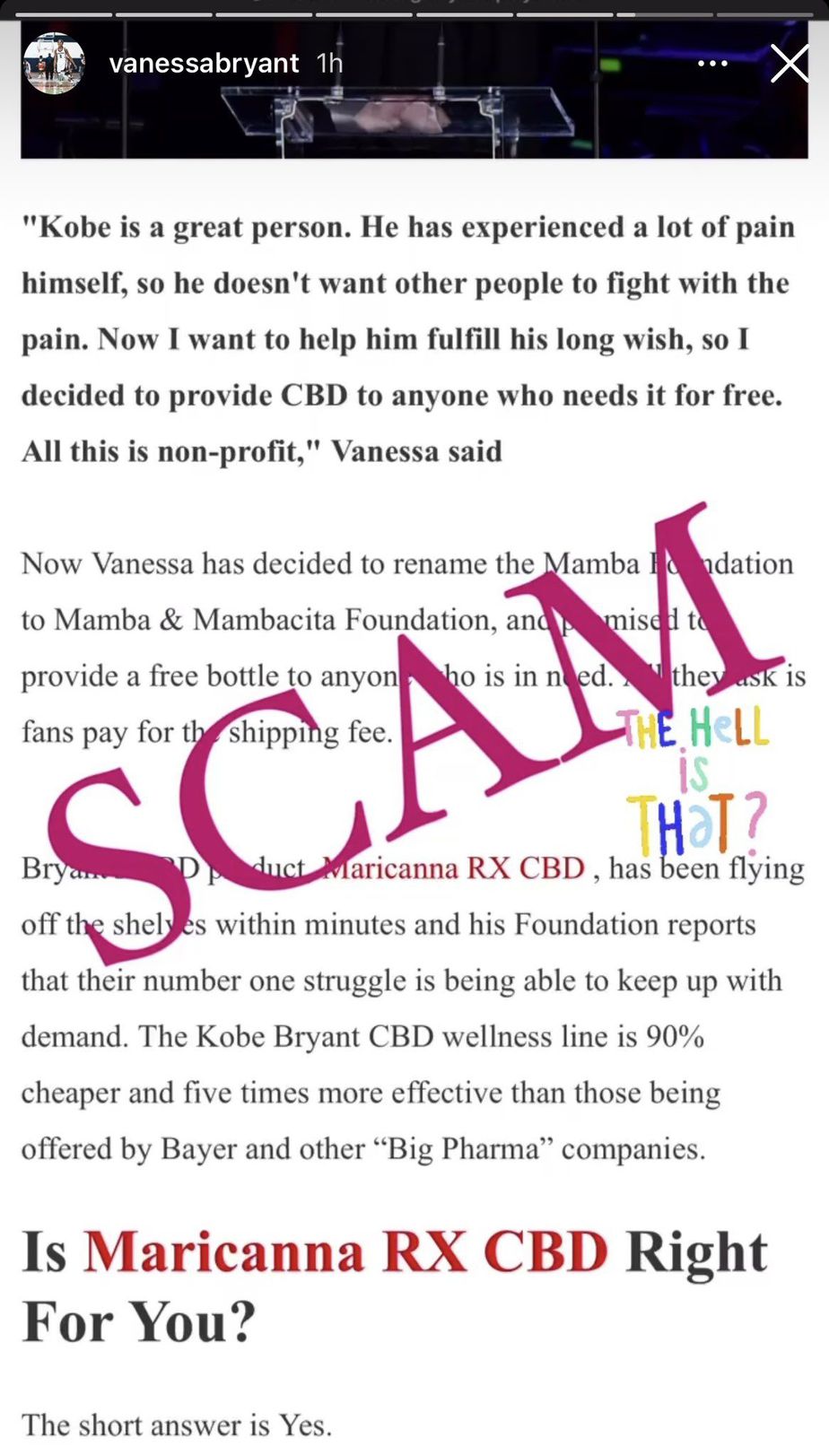 Kobe Bryant fans are messaging his wife, Vanessa, on a free bottle of CBD oil ail they were promised but got charged $101 instead.

She responds with: "Why would we sell CBD? #SCAM…This is crazy. What a SCAM…Some people actually believed this? 🤦🏻‍♀️"

Be cautious Lakers fans. pic.twitter.com/zW85rql6lh

— ClutchPoints (@ClutchPointsApp) November 26, 2020
Vanessa called the company in question out on their lies and urged fans not to fall for their tricks. She also highlighted the story of at least one anonymous customer who reported getting shafted out of more than $100 while attempting to buy the CBD oil in question.
People coming out of the woodwork to profit off Kobe's untimely passing is not a surprise. It is almost standard fare for the internet nowadays.
Yikes LeBron. https://t.co/EXINAEaMp0

— Game 7 (@game7__) November 24, 2020
However, Vanessa stepping up to ensure that her husband's fans don't get tricked speaks to her personality and character.
She easily could've simply stood by and let it happen, not getting involved. But the idea of someone taking advantage of her husband's likeness and image to publicly mislead and con folks did not sit well with her.
The Bryant family will always be thought of as Los Angeles Lakers royalty, no matter how much time passes since the accident. Fans will always care about that entire clan.
So it's great to see that even though she doesn't need to, Vanessa cares about the fans in the very same way they care about her.
Related: Patrick Mahomes Gets Very Honest About Tom Brady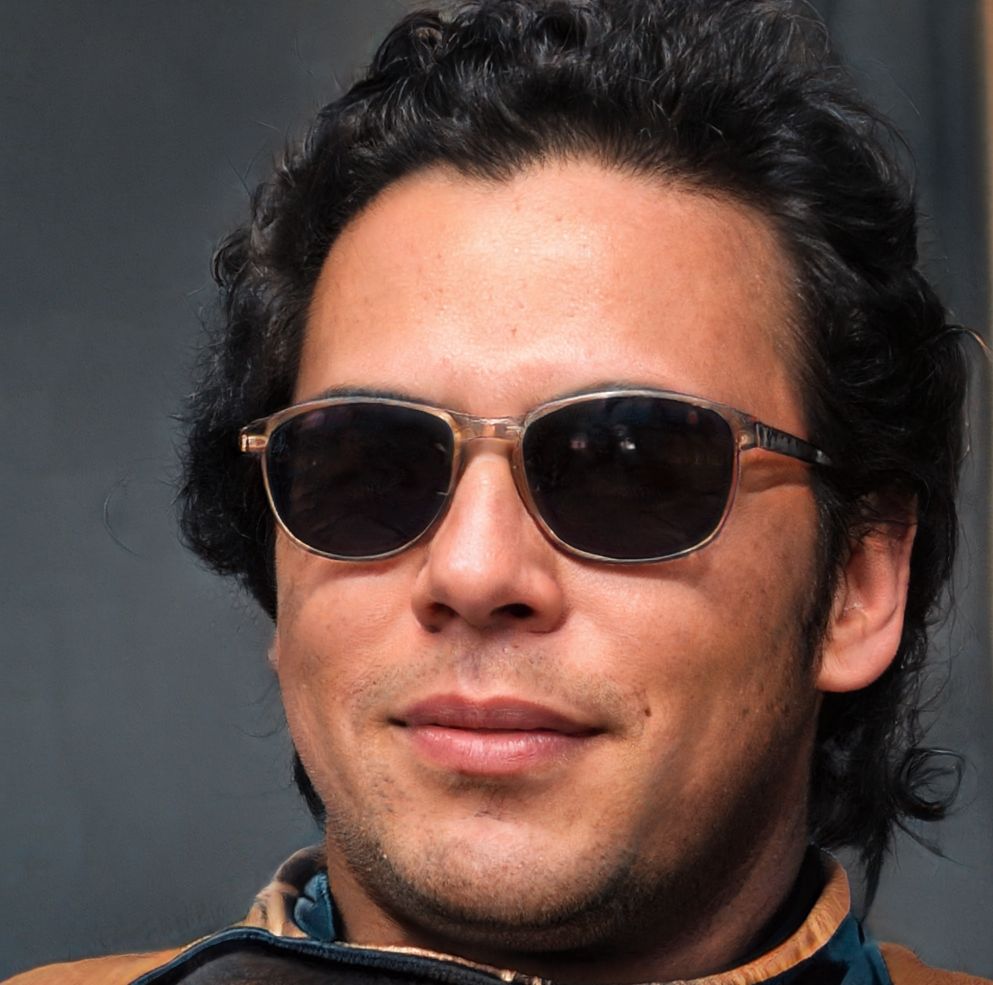 A longtime sports reporter, Carlos Garcia has written about some of the biggest and most notable athletic events of the last 5 years. He has been credentialed to cover MLS, NBA and MLB games all over the United States. His work has been published on Fox Sports, Bleacher Report, AOL and the Washington Post.