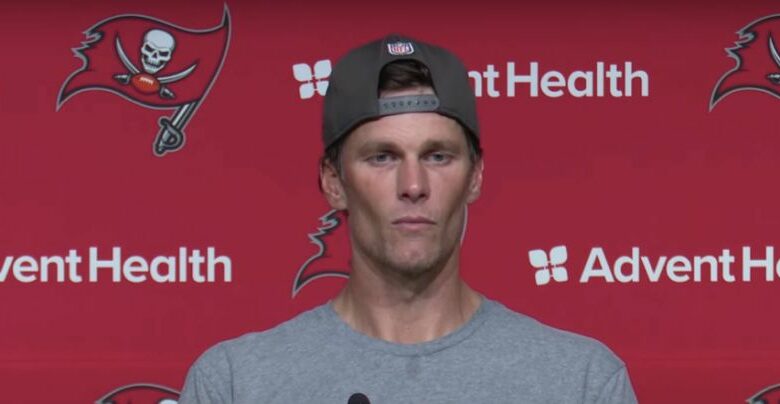 Tom Brady has defied time consistently throughout his 23-year career in the NFL.
Despite being drafted in 2000, Brady has not only outlasted most of his peers, but he has continued to play at a dominant level that most never reach. Obviously his 2022-23 NFL campaign left something to be desired, but the man is 45 years old now. Context matters.
In addition to being an ageless wonder on the football field, Brady has also maintained something of a youthful look off it. Many credit his infamously strict diet with this, but recent photos of him have led to another possibility.
This past week a post went mega-viral online comparing Brady's photos through the years.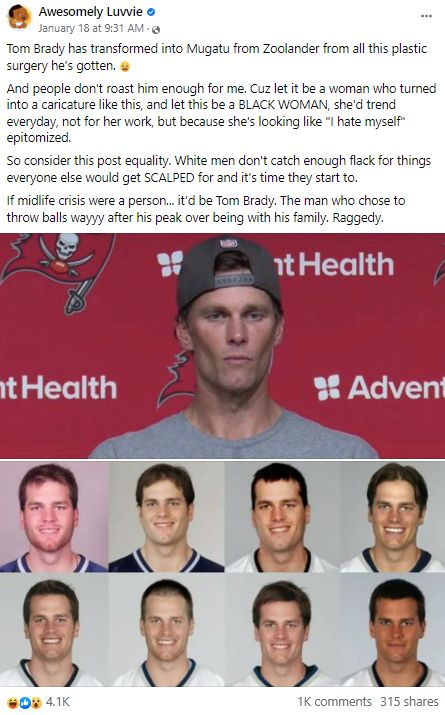 Obviously this isn't the first time this topic has come up. Plastic surgery rumors have followed Brady around for years. That said, they have really picked up steam in recent months.
There is no denying that Brady looks very different, but it is worth remembering that he has undergone a very stressful year. Not only did he and his longtime wife get a divorce, but she almost immediately went out and got herself a new man.
While she did that, Brady has had to deal with questions about whether the collapse of his marriage is the result of his refusal to retire from the NFL or the alleged bedroom issues they were having.
As if all of that wasn't enough, Brady has also endured financial disaster, questions about whether he is being inappropriate with his son and deal with his own Tampa Bay Buccaneers teammates mocking his marriage issues.
Even positive news like him apparently being linked to a model turned negative for Brady when it turned out that she was married.
Brittany has done it again.https://t.co/gJjC0mZ9zy

— Game 7 (@game7__) January 26, 2023
By any objective measure, Brady has had a rough enough year to cause stress-related changes to one's appearance. Whether that is the explanation for why he looks different or not is debatable, but it could certainly be the case.
If Brady returns to the NFL for the 2023-24 season, it will be interesting to see how he looks. If he returns to his old, normal appearance – then everyone will know stress was the problem this year.
Should Brady look even more different, then the plastic surgery rumors will likely intensify even further.
Related: Kobe Bryant On NBA's Toughest Players To Guard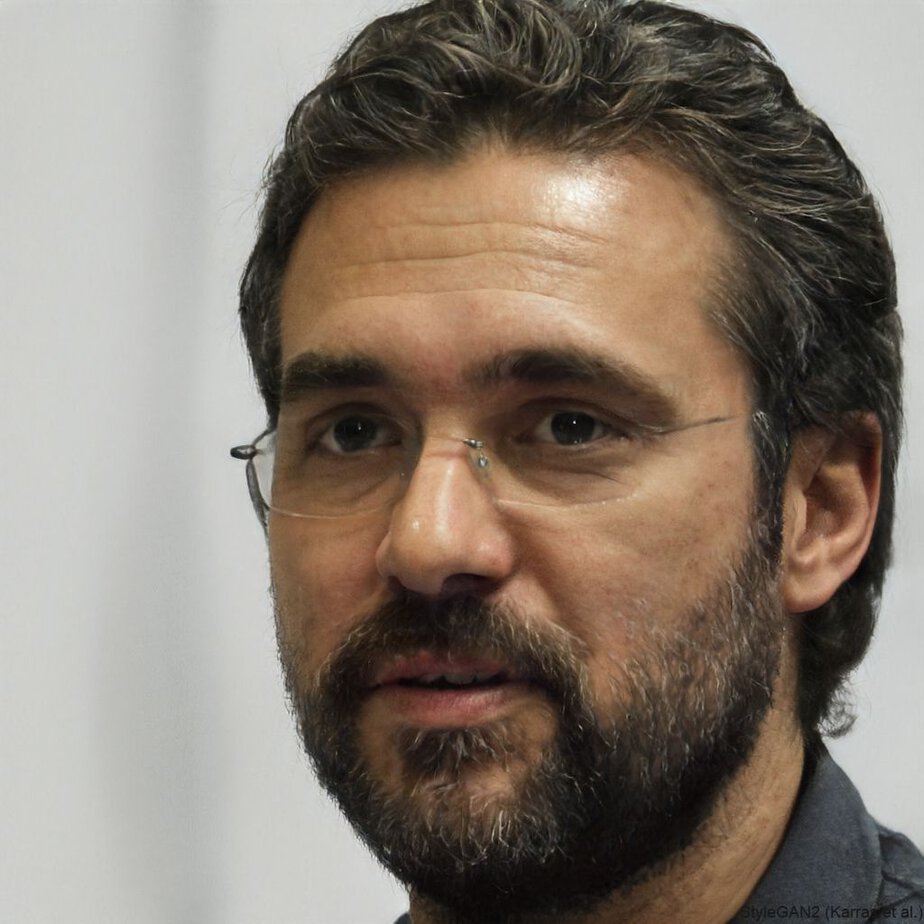 A graduate from the University of Texas, Anthony Amador has been credentialed to cover the Houston Texans, Dallas Cowboys, San Antonio Spurs, Dallas Mavericks and high school games all over the Lone Star State. Currently, his primary beats are the NBA, MLB, NFL and UFC.