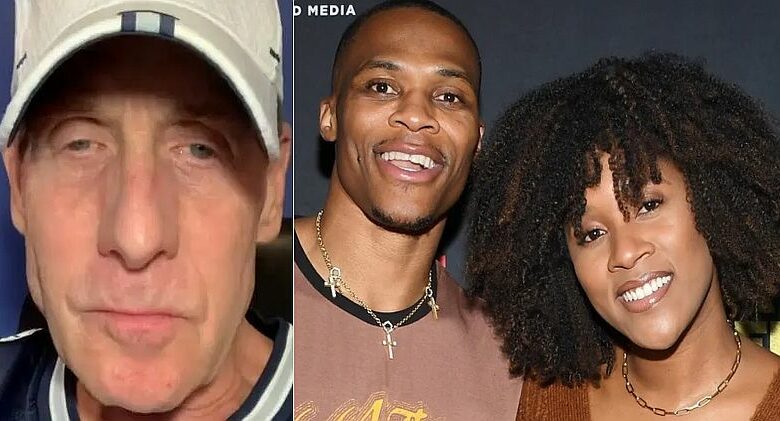 Skip Bayless is one of the most prominent broadcasters in all of sports. His provocative commentary and fearlessness when it comes to going after the biggest names in the game have made him a hero to some and villain to others.
Last week, Bayless was called out by Nina Westbrook, the wife of Los Angeles Lakers star Russell Westbrook.
Specifically, she didn't like some of the comments he had been making about her beau's run in LA.
I'm tired you you @RealSkipBayless calling my husband out of his name. It is extremely childish. That is my name as well, and many other peoples name. You're disrespectful, and I'm extremely offended by your behavior. You should apologize.

— Nina Westbrook (@ninawestbrook) March 4, 2022
You've got to stop calling people out of their name. You are very disrespectful and a bully. This is why so many young people think it's okay to exhibit this type of behavior. Social media has become such heinous place because of people like you. My name is Westbrook.

— Nina Westbrook (@ninawestbrook) March 4, 2022
Nina also accused Bayless of blocking her on social media – essentially claiming he was a coward who could dish out criticism but not take it back.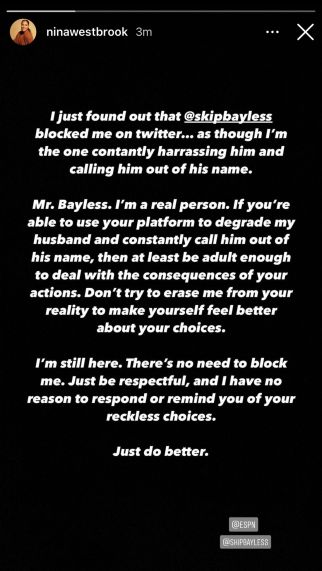 "I just found out that [Bayless] blocked me on Twitter… as though I'm the one constantly harassing him and calling him out of his name. Mr. Bayless," she wrote.
"I'm a real person. If you're able to use your platform to degrade my husband and constantly call him out of his name then at least be adult enough to deal with the consequences of your actions.
"Don't try to erase me from your reality to make yourself feel better about your choice. I'm still here. There's no need to block me. Just be respectful, and I have no reason to respond or remind you of your reckless choices. Just do better."
This week, Bayless responded.
Dear Mrs. Westbrook: Thank you for clarifying that I didn't block you. I've never blocked anybody and never will. I welcome your criticism and appreciate your defending your husband. But I will continue to tell the truth as I see it.

— Skip Bayless (@RealSkipBayless) March 6, 2022
Nina's decision to defend her husband is certainly understandable, but she it doesn't change the facts at hand.
One, based on Bayless' response, it appears he didn't actually block Nina. Which, if true, makes her allegation quite odd and misleading.
More importantly, though – Russell Westbrook's run with the Lakers has been awful. And as bad as his play on the court has been, his attitude off it has been even worse.
The video speaks for itself. https://t.co/1uY8SZ5kVu

— Game 7 (@game7__) March 7, 2022
The former league MVP has shown zero desire to change his game up to benefit the Lakers. Zero. Despite the fact that he clearly has been a poor fit, he continues to be a headache and prima donna.
When Magic Johnson is calling you a drama queen, you know you're down bad.
Both Russell and Nina Westbrook would be wise to stop blaming the "haters" for their woes and look inward. Because they definitely have a problem, but it's not everyone else – it's them and their attitudes.
Related: Pelicans' Zion Williamson Looking Very Skinny In New Photos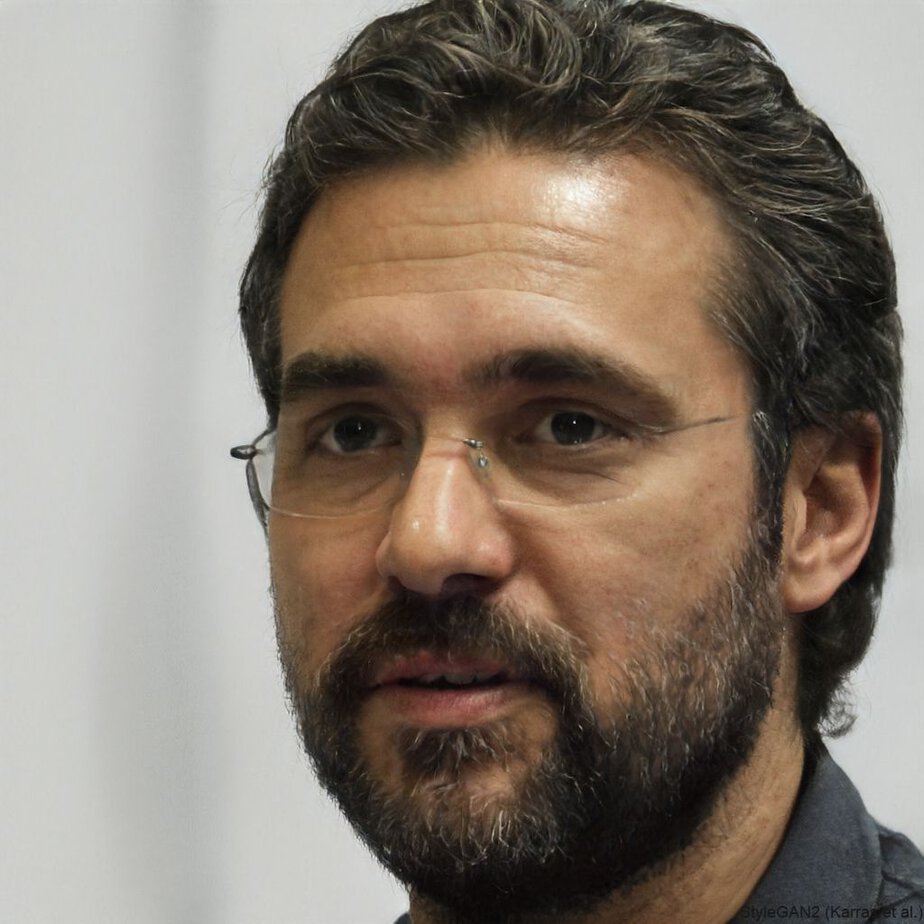 A graduate from the University of Texas, Anthony Amador has been credentialed to cover the Houston Texans, Dallas Cowboys, San Antonio Spurs, Dallas Mavericks and high school games all over the Lone Star State. Currently, his primary beats are the NBA, MLB, NFL and UFC.