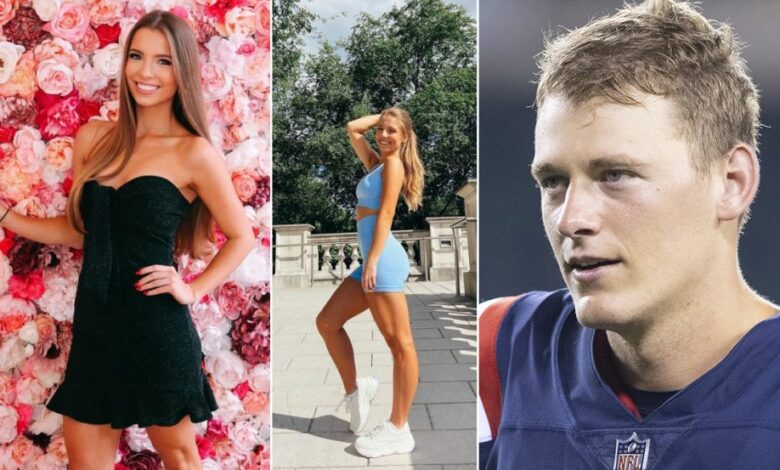 The New England Patriots released Cam Newton this past week and handed rookie quarterback Mac Jones the keys to the kingdom.
Jones played in a team-high 107 snaps in the preseason and went 36-of-52 for 389 yards, with one touchdown and no picks. Newton, meanwhile, finished the preseason 14-of-21 for 162 yards, with one touchdown and one pick.
The decision was not a particularly difficult one to make. A few days ago, Jerry Jones explained why the Dallas Cowboys didn't want Newton – and the rationale holds up just as well for New England.
Jones deserved to win the starting job over Newton, but he doesn't deserve all the credit. His better half, Sophie Scott, also played an important role in the proceedings.
During a recent appearance on WEEI's Merloni and Fauria, Jones admitted that his girlfriend played a pretty big part in his fast adjustment to the pro game.
"A lot of times I'm very visual, so that definitely helps," he said. "I've always been a very visual learner, and that helps to see it, whether that's drawing it or walking through it or doing it."
That's where Sophie came in.
"Yeah, she actually does," Jones said of Sophie testing him on his plays. "She does a good job. Most of the time she just walks through [plays] in the yard. Yeah, she helps me a lot. Yeah, we do walkthroughs … I just kind of do them with her and throw into a net."
This isn't the first time Sophie stole headlines for her impact on Jones' football career.
View this post on Instagram
View this post on Instagram
Jones also took a moment to praise Newton for the impact he had on his development.
"He was a really good mentor to me," he said. "I know we'll stay in touch. Ever since I came here, he knew I was here to help him and he was here to help me, so I never felt like we were butting heads or anything like that."
That's one way to celebrate. https://t.co/MWStyqnKVn

— Game 7 (@game7__) September 6, 2021
The Patriots had three very good reasons to release Newton, but frankly, they didn't even need them. The mere fact that opposing defenses were literally mocking New England's offense whenever Newton was leading it should've been cause enough to cut ties.
Will the Patriots be better with Jones next season? Time will tell. But it's hard to see them possibly being any worse than they were under Newton.
Related: Is A Big Trade Brewing Between Warriors, Pelicans?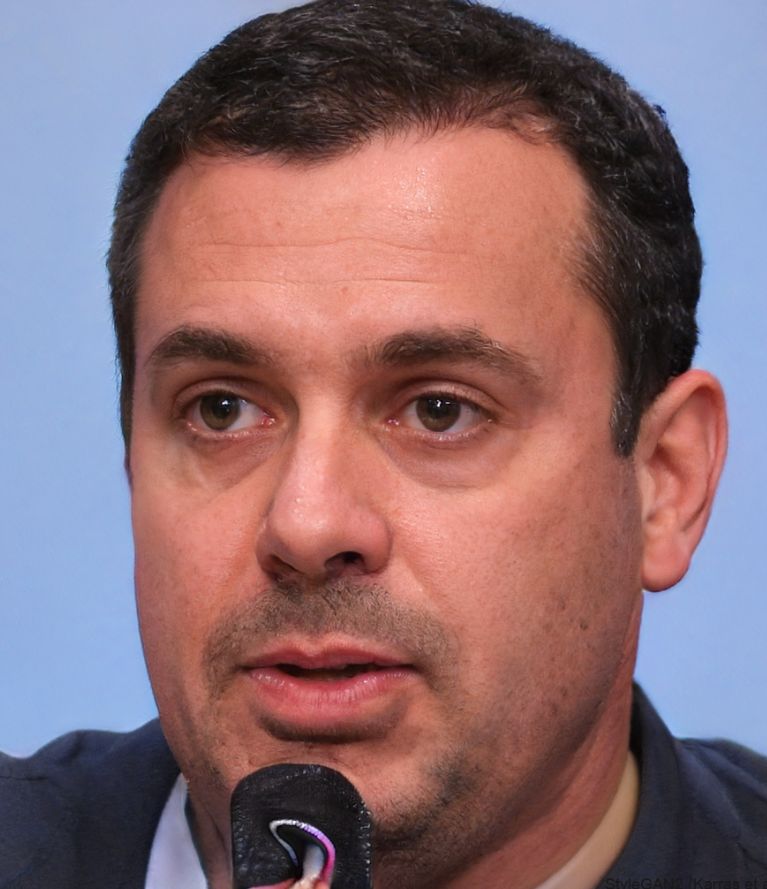 Charles Kruger has been credentialed to cover two Super Bowls, four NBA Finals, and one World Series. A 20-year veteran in the sports world, he has sources spanning the NBA, MLB, NFL, UFC and NASCAR. Currently residing in Los Angeles, Calif., he is Game 7's go-to source for rumors surrounding the Lakers, Clippers and Dodgers.