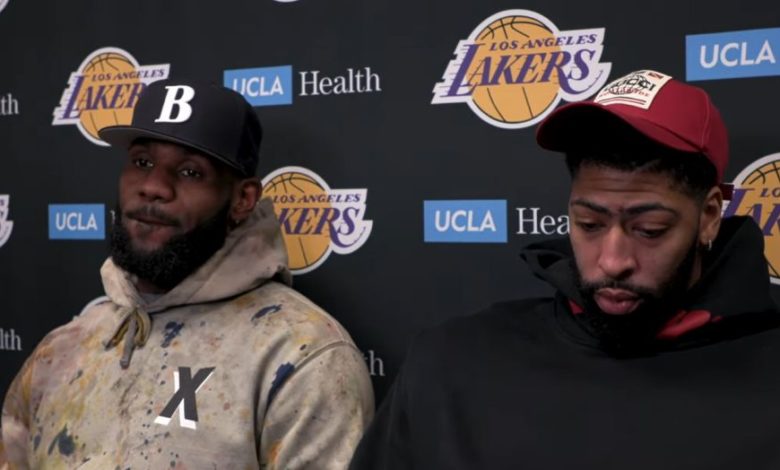 The Los Angeles Lakers fell to the Oklahoma City Thunder on Tuesday night in disappointing fashion.
That said, the evening wasn't a total loss. History was made when LeBron James broke Kareem Abdul-Jabbar's infamous all-time scoring record in epic fashion.
Everyone celebrated James' crowning achievement, but eagle-eyed NBA fans couldn't help but notice that one person didn't seem particularly enthused with what he was seeing.
That person? Anthony Davis.
Lakers fans were concerned with Anthony Davis tonight, especially with his reaction to LeBron James' record-breaking jumper.

Davis scored just 2 points in the 4th quarter and 6 in the 2nd half 🤔

(via @AnthonyIrwinLA) pic.twitter.com/K6KctdsthP

— ClutchPoints (@ClutchPointsApp) February 8, 2023
Given the magnitude of the moment and what was happening in front of him, fans were genuinely weirded out by Davis' reaction.
A number of responses flowed in immediately.
A weird reaction. Odd guy. https://t.co/H91tpC3rOC

— We Who Believe In Freedom (@whitley8135) February 8, 2023
AD not impressed. DUH. Bron focusing on stat padding & records, that he forgets how to actually win games. Need to get the best player on your team involved. Sad. https://t.co/iJKPvukrk5

— Keat (@KeatonAlderman) February 8, 2023
Bad teammate, bad friend to the man who gave you a ring. Ship him out https://t.co/9oVPQ7sqp1

— ryan (@RyanRutherchevy) February 8, 2023
Nah he just soaking it all in https://t.co/unHghM0xcS

— K….. (@kenkv91) February 8, 2023
He looked like he hated that this night was about Bron https://t.co/0WfKUS6PcR

— Nando (@nando_medina_) February 8, 2023
Got a wild theory on this one. He scored 13 points & the team lost to OKC at home falling to 25-30 & 13th in the West. Probably not thrilled about that https://t.co/5xaWQfw64N

— Craig Helfgott (@CraigHelfgott) February 8, 2023
Obviously the Lakers have had a rough week. Having their offer for Kyrie Irving be deemed not good enough had to sting.
That said, the NBA Trade Deadline is still 24 hours away. Something could happen. L.A. has had a Plan B in place in case they didn't get Irving for a while now. And their most realistic trade options at this point could still significantly improve the roster.
Rihanna's video tribute to the GOAT after he made history. https://t.co/OX5Zeo7pN9

— Game 7 (@game7__) February 8, 2023
But if there is acrimony between James and Davis, that would be a much harder thing to overcome.
Will an answer ever come out regarding why Davis was being so weird when James broke his record? Time will tell.
Related: Olivia Dunne's Joe Burrow Video Causes A Stir After LSU Win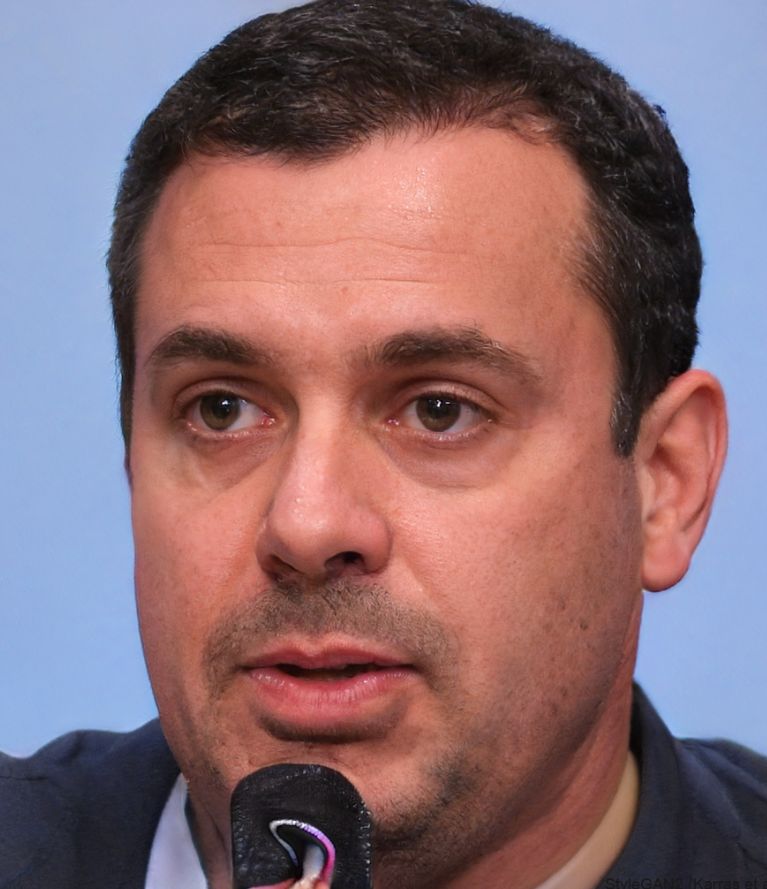 Charles Kruger has been credentialed to cover two Super Bowls, four NBA Finals, and one World Series. A 20-year veteran in the sports world, he has sources spanning the NBA, MLB, NFL, UFC and NASCAR. Currently residing in Los Angeles, Calif., he is Game 7's go-to source for rumors surrounding the Lakers, Clippers and Dodgers.