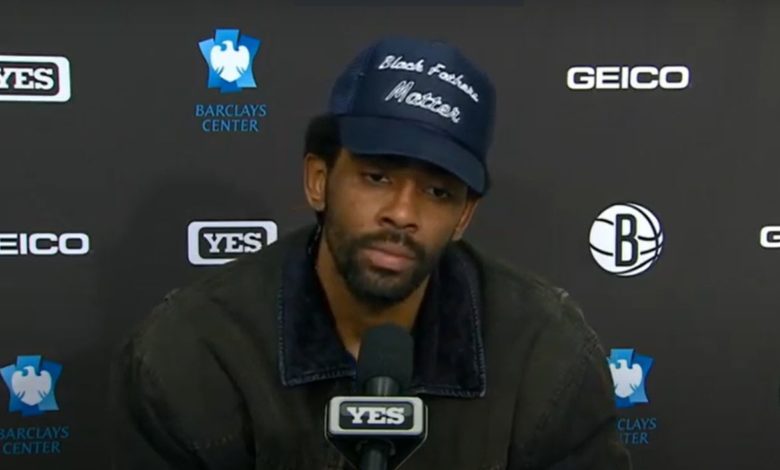 Brooklyn Nets star Kyrie Irving has always marched to the beat of his own drum. That beat has intensified in recent years, culminating in his admission a few weeks ago that he had officially converted to a different religion.
Irving's growing involvement in matters and issues unrelated to basketball have objectively made him less focused on the sport. Whether he's less interested in hoops-related matters or missing games altogether, it's clear that he has other more pressing priorities right now.
Ahead of the Nets making their first ever playoff run with Kevin Durant and Irving leading the charge, the latter player got brutally honest about why a Nets title isn't his top priority right now.
It was a fascinating listen, regardless of how you feel about his statement.
"There's a lot of dehumanization going on. … It's just too much going on in the world for me to just be talking about basketball."

-Kyrie Irving after today's game

(via @SNYNets) pic.twitter.com/M4WnHBuXxc

— Bleacher Report (@BleacherReport) May 15, 2021
"For me personally, I'm not really…I'm not gonna lie to you guys. There's a lot of stuff that's going on in this world, and basketball's just not the most important thing to me right now. There's a lot of stuff going on overseas. All my people are still in bondage all across the world, and there's a lot of dehumanization going on.
"So I apologize if I'm not gonna be focused on y'all's questions. It's just too much going on in the world for me to just be talking about basketball. I got to focus on this s–t 24-7, most of the time, but it's just too much going on in this world not to address. It's sad to see the s–t going on.
"And it's not just in Palestine, it's not just in Israel. It's all over the world, man. And I feel it. I'm very compassionate to all races, all cultures, and to see a lot of different people being discriminated against based on their religion, color of their skin, what they believe in—it's just sad. We all say we're human beings and we care, and we're compassionate, but what are you doing to help?
"Being in this gym—yeah, I'm grateful for the opportunity, it's a blessing—but my goal out here, my purpose is to help humanity. And I can't sit here and not address that. I don't care which way you stand, on either side, if you're a human being and you support the anti-war effort that's going on—there's a lot of people losing their lives, children, a lot of babies—that's just what I'm focused on."
Irving is a human first and basketball player second, so it's understandable that he can't just turn off how he feels about things happening in the world.
That's one way to watch a game. https://t.co/rlfZSR4DDe

— Game 7 (@game7__) May 13, 2021
That said, the Nets have paid him a lot of money in the hopes that winning a championship would be his main focus. And the franchise probably isn't particularly thrilled to hear that it isn't.
At the same time, even with everything going on, and despite some of the notable skirmishes he has had with opposing players throughout the season, Irving has had a tremendous year on the basketball court. So maybe he doesn't need to be fully focused on the sport in order to make a difference.
If the Nets ultimately win a championship this year, all of Irving's distractions will be forgotten and everyone will move on. If they don't, however – expect to hear more about this matter in the offseason.
Related: Kobe Bryant On Who'd Win 1-On-1 Between Him And LeBron James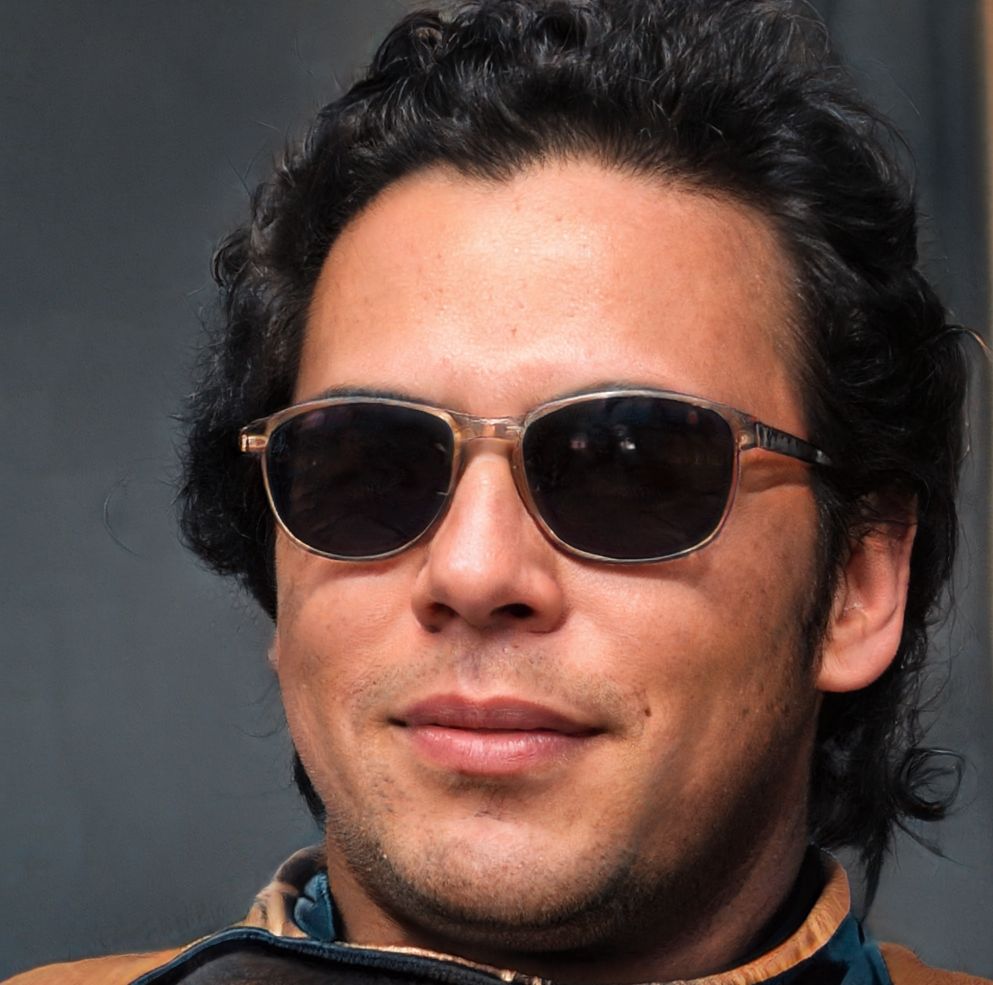 A longtime sports reporter, Carlos Garcia has written about some of the biggest and most notable athletic events of the last 5 years. He has been credentialed to cover MLS, NBA and MLB games all over the United States. His work has been published on Fox Sports, Bleacher Report, AOL and the Washington Post.