College Football
News
Justin Fields Opting Out Of Ohio State Football Next Season?
Justin Fields Opting Out Of Ohio State Football Next Season?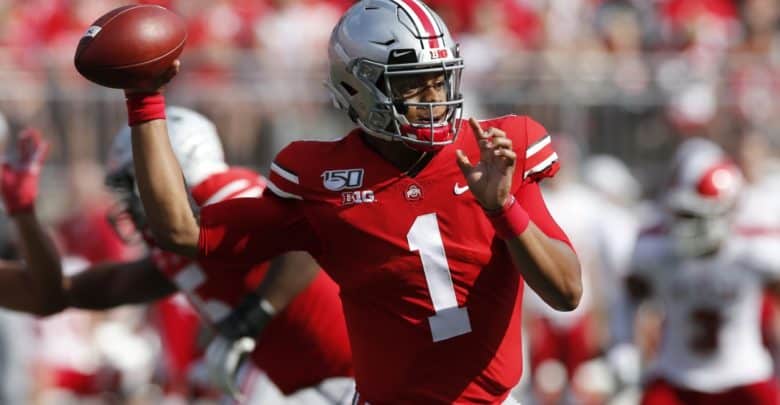 Justin Fields Opting Out Of Ohio State Football Next Season?
Justin Fields potentially opting out of Ohio State football next season would be devastating to the Buckeyes' championship aspirations. As things currently stand, the program is considered a favorite to go home with the National Title in 2020-21.
The team's star, dual-threat quarterback is a big reason why.
With multiple players from the Pac-12 and Big 12 expressing serious reservations about playing in the midst of Covid-19 sweeping the globe, many began wondering if Big Ten stars would follow suit.
It appears as though the answer, at least in Fields' case, is no.
Fields Is All-In in 2020-21
Speaking to the media this week, Fields acknowledged that he heard the rumors about players opting out of the next college football season and then preparing to go straight into the NFL. For him, that is not an option.
"Getting to the money as fast as I can isn't really a priority for me," he said.
"Grinding with my team and Coach (Mickey Marotti) is what I'm cherishing the most right now. So just working with them. I'm just trying to stay as optimistic as possible.
"Opting out, I can see where those guys are coming from, but I haven't really thought of that."
The captains of the 2020 Ohio State Buckeyes football program.@wyattdavis53@Tuf_Borland@WadeShaun2017@JHilliard47@justnfields@JonathonCooper7@josh_myers71#GoBuckeyes pic.twitter.com/ZvSDvThZdc

— Ohio State Football (@OhioStateFB) August 4, 2020
Ohio State Is a Title Favorite Next Season
Fields is a big reason why everyone sees Ohio State as the likeliest challenger to Clemson for the National Championship next season.
Last season, he recorded 41 scores and nearly 3,300 yards through the air, as well as 484 yards and 10 scores on the ground.
.@justnfields ➡️ Manning Award Watch List 💪#GoBuckeyes pic.twitter.com/wltVExQCxh

— Ohio State Football (@OhioStateFB) July 30, 2020
Ohio State was one of four teams to make the College Football Playoff in 2019-20, but ultimately fell to Clemson in a memorable semi-final showdown.
With a year of experience under his belt, it would not be particularly surprising to see Fields lead the Buckeyes past the Tigers and into the promise land come next year.
Related: Cam Newton Looks Different In New Patriots Jersey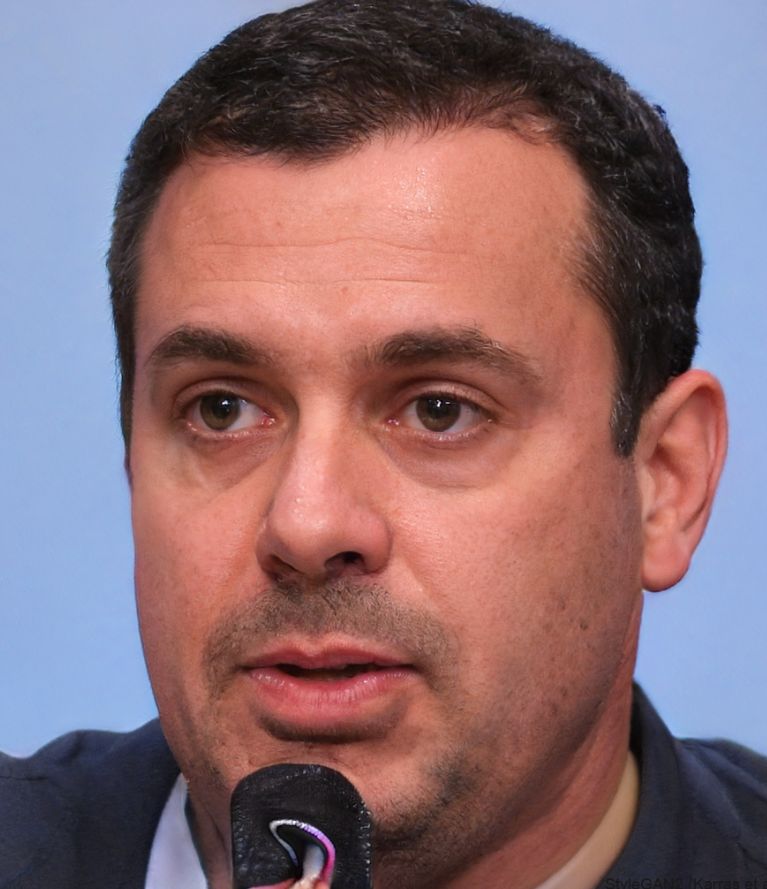 Charles Kruger has been credentialed to cover two Super Bowls, four NBA Finals, and one World Series. A 20-year veteran in the sports world, he has sources spanning the NBA, MLB, NFL, UFC and NASCAR. Currently residing in Los Angeles, Calif., he is Game 7's go-to source for rumors surrounding the Lakers, Clippers and Dodgers.