Bradley Beal's wife Kamiah Adams-Beal caused something of a stir this week with a tweet she sent out to commemorate the new year.
Over the past month, rumblings have intensified that Bradley Beal's time with the Washington Wizards may be reaching its logical conclusion.
Although both parties have obviously done everything imaginable to make their partnership work, it simply hasn't led to any substantive on-the-court success. At least one other star on the team is trying to finagle a trade that will land him elsewhere.
In light of that, multiple NBA teams are now reportedly positioning themselves to be able to acquire Bradley Beal should the opportunity present itself.
According to NBA insider Marc Stein, "some rival teams believe that the Lakers want to try to keep their two most coveted trade assets in case a currently unforeseen shot to trade for a legitimate third star — like Washington's Bradley Beal — materializes suddenly."
Stein isn't alone in making this assessment. Jovan Buha of The Athletic referenced something similar in December.
"In the ultimate pie-in-the-sky scenario, the Lakers have interest in Kevin Durant, Damian Lillard and Bradley Beal if any of the three stars were to become available," he wrote.
And then just this week, Matt Moore of The Action Network referenced the Bradley Beal-to-Los Angeles chatter once more.
"The Los Angeles Lakers have popped up in multiple reports for the star scoring guard," Moore noted.
"That would require a typical Lakers-Esque manipulation of the market to force Washington's hand to give him away for very little beyond Russell Westbrook's eventually-expiring contract and their two future first-round picks in 2027 and 2029."
Generally speaking, when there is this much smoke over something – there is usually at least the tiniest glimmer of a fire.
Which brings us back to Kamiah. On Monday, in the midst of days of reports linking her beau to the Lakers, she sent out this tweet:
2023 .
Be intentional. In everything.

— Kamiah Adams-Beal (@KamiahAdams) January 3, 2023
Lakers fans responded immediately:
tell sir bradley to request a trade to the lakers we need him terribly

— ANTHONY DAVIS IS THE 2023 MVP (@NickyyGC17) January 3, 2023
Given how all parties involved acted the last time Bradley Beal was linked to L.A., so much attention suddenly being focused on this topic shouldn't come as much of a surprise.
Bradley Beal has continuously expressed a desire to remain in D.C. for the entirety of his career. He is very Damian Lillard-like in that regard.
Instead of talking about Skip Bayless, let's talk about the Bills hero who saved Damar Hamlin's life. https://t.co/rEmnY5xQOV

— Game 7 (@game7__) January 5, 2023
Unfortunately, the Wizards are currently 17-22 and sit 11th in the Eastern Conference. Yes, they have been bogged down by injuries – but the losing has been a constant theme for years.
It is time for a change.
Time will tell if the Lakers' assets are really good enough to acquire a player of Bradley Beal's caliber. If they are, though – him in purple and gold alongside LeBron James and Anthony Davis has the potential to really turn the NBA on its head.
Related: College Football World Reacts To Utah Cheerleader Video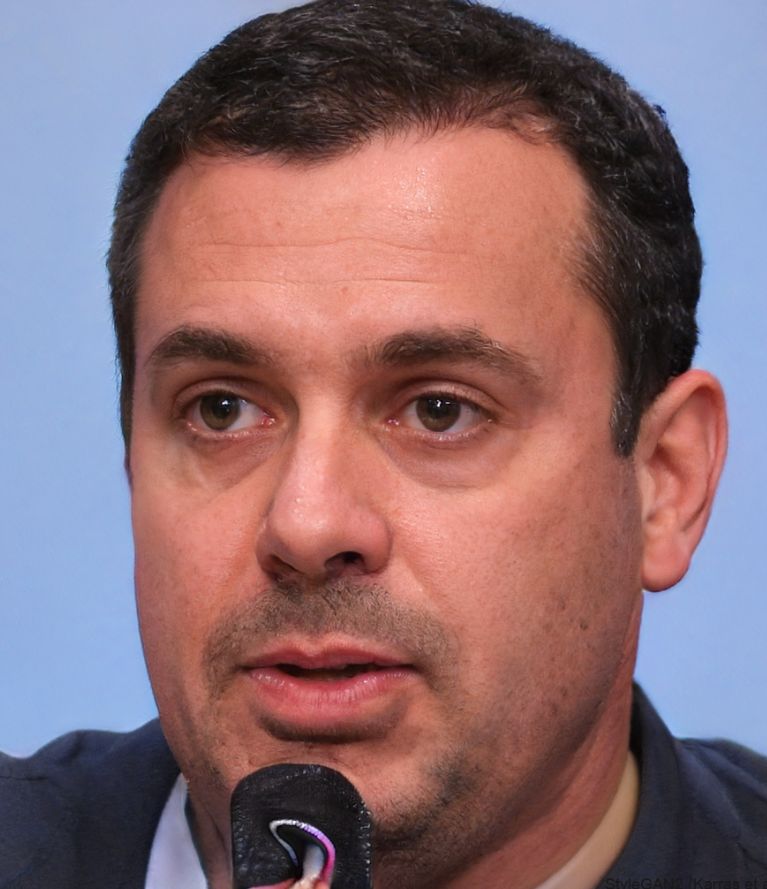 Charles Kruger has been credentialed to cover two Super Bowls, four NBA Finals, and one World Series. A 20-year veteran in the sports world, he has sources spanning the NBA, MLB, NFL, UFC and NASCAR. Currently residing in Los Angeles, Calif., he is Game 7's go-to source for rumors surrounding the Lakers, Clippers and Dodgers.