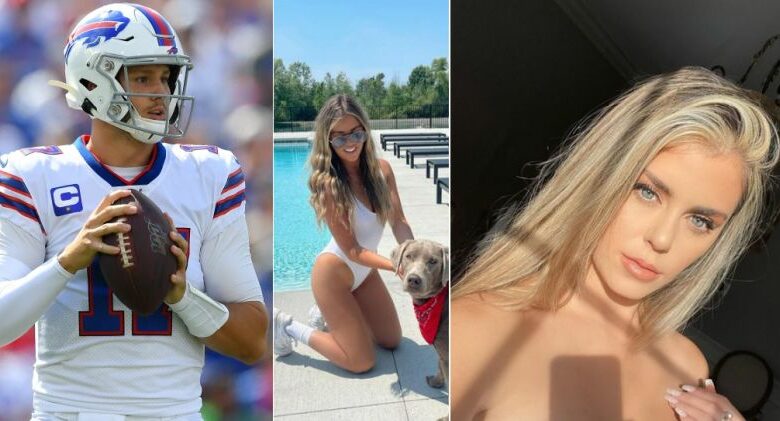 The Buffalo Bills came into the 2022-23 NFL season as a Super Bowl favorite largely on the strength of Josh Allen's skills as a quarterback.
Six games into the year, not much has changed. Buffalo is 5-1 and sits atop the AFC East. Allen, as expected, is playing at a high level.
After continuously making headlines for his on-the-field exploits over the past month and change, Allen caused something of a stir off the field this week.
Specifically, Allen and his girlfriend Brittany Williams shared their Halloween costumes on social media. They immediately left quite an impression: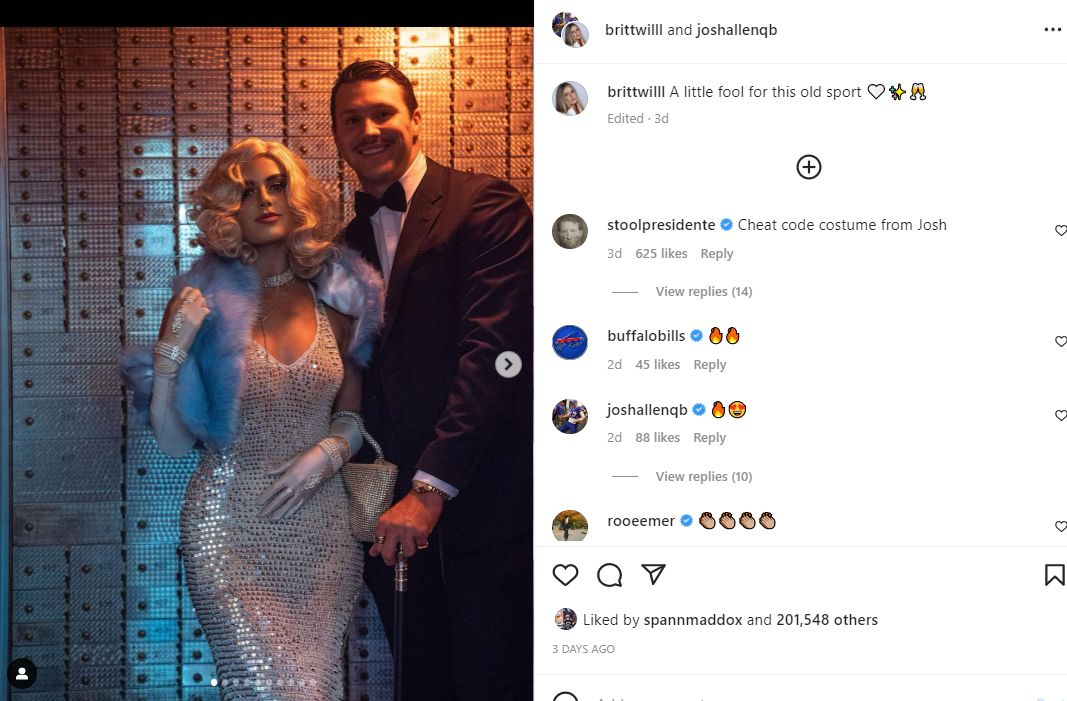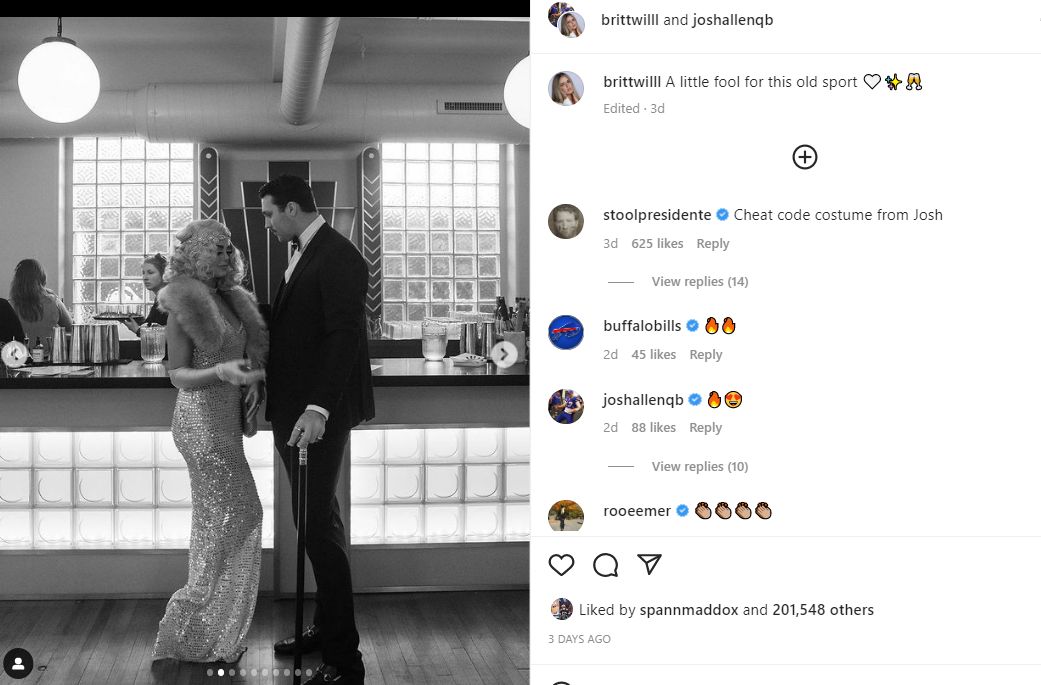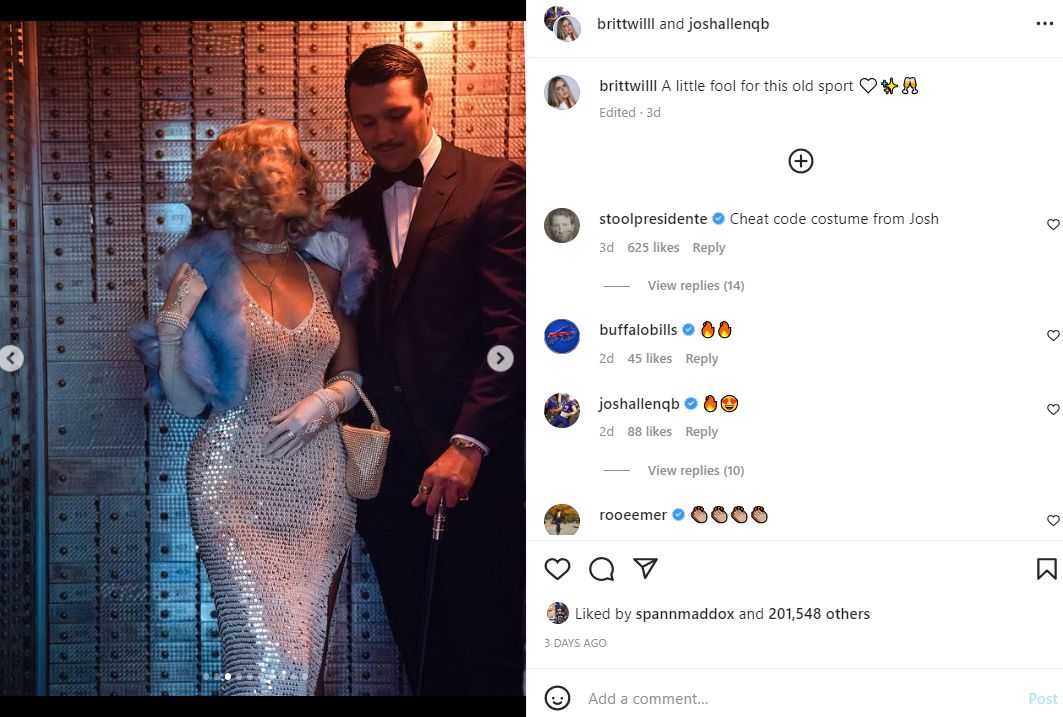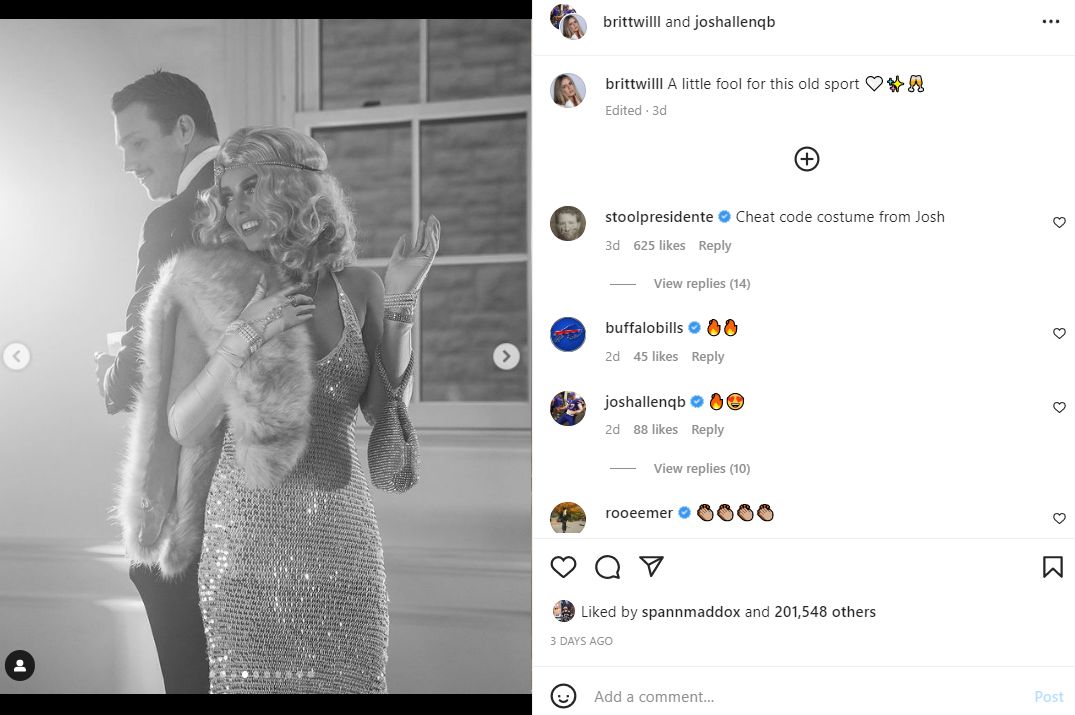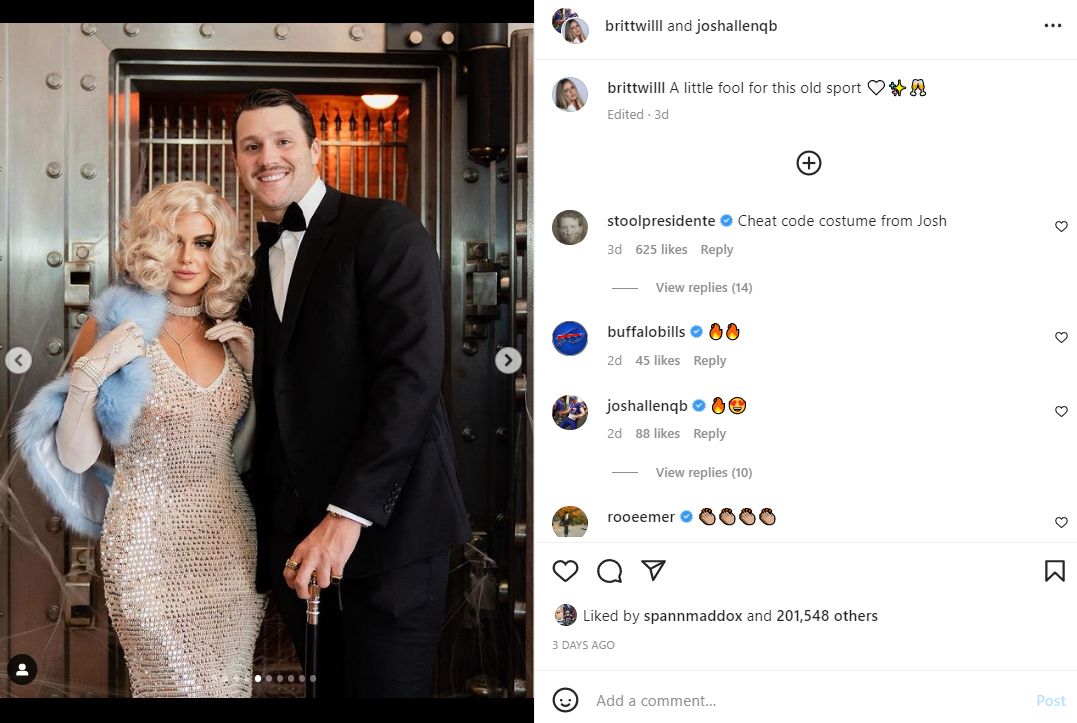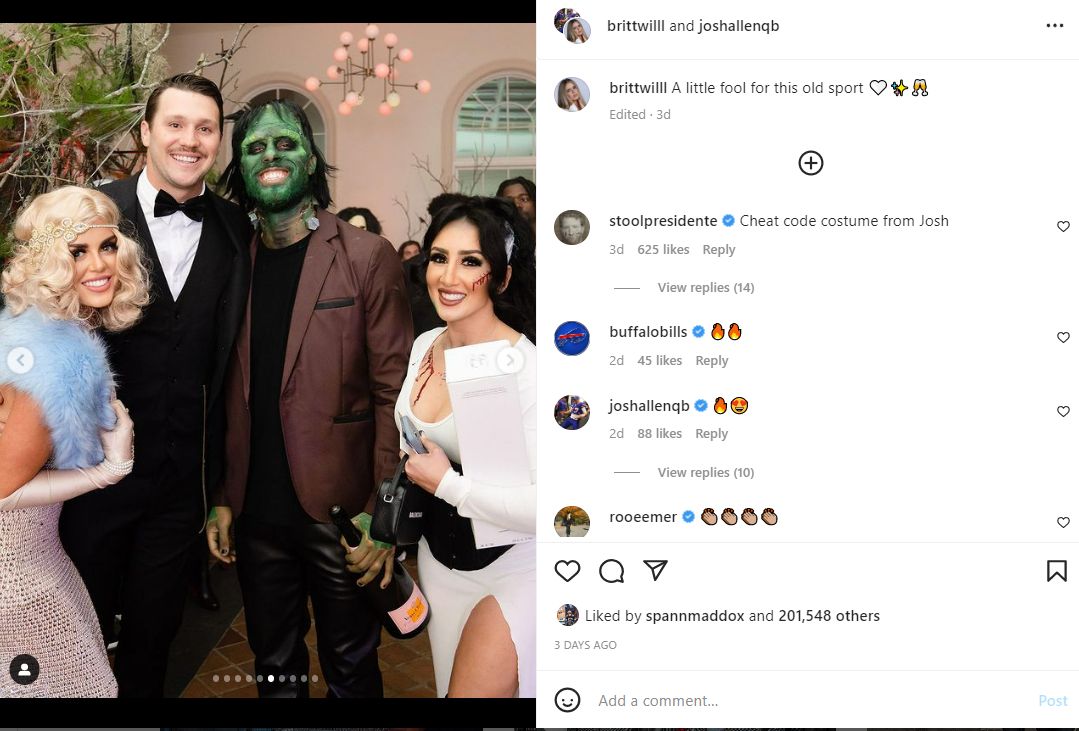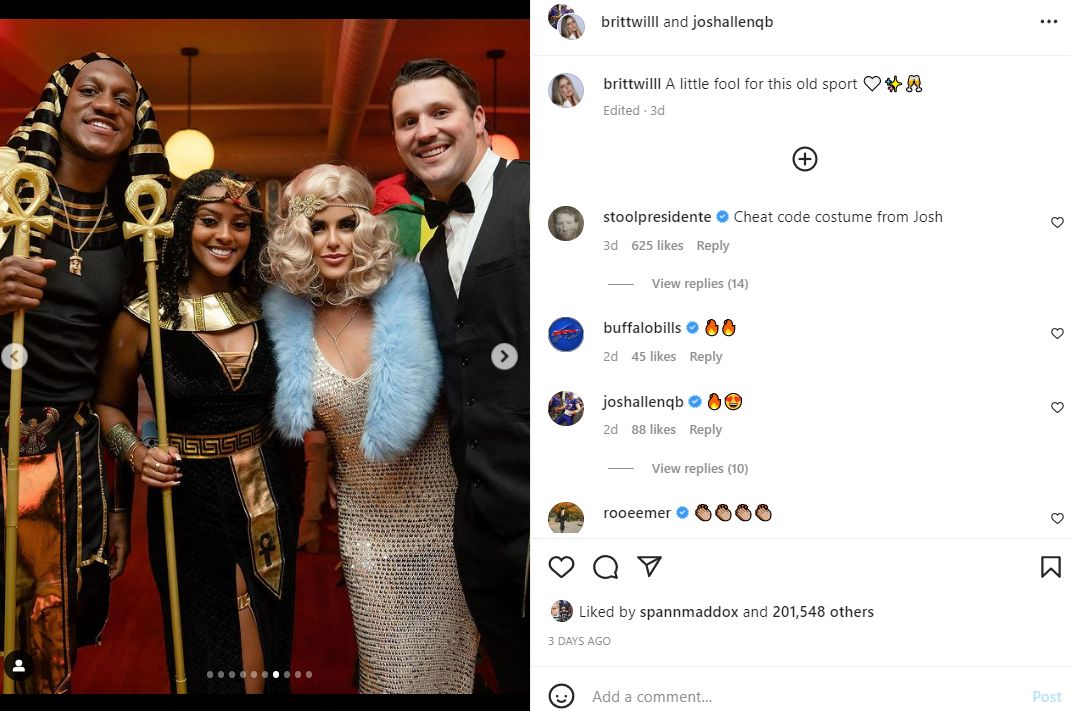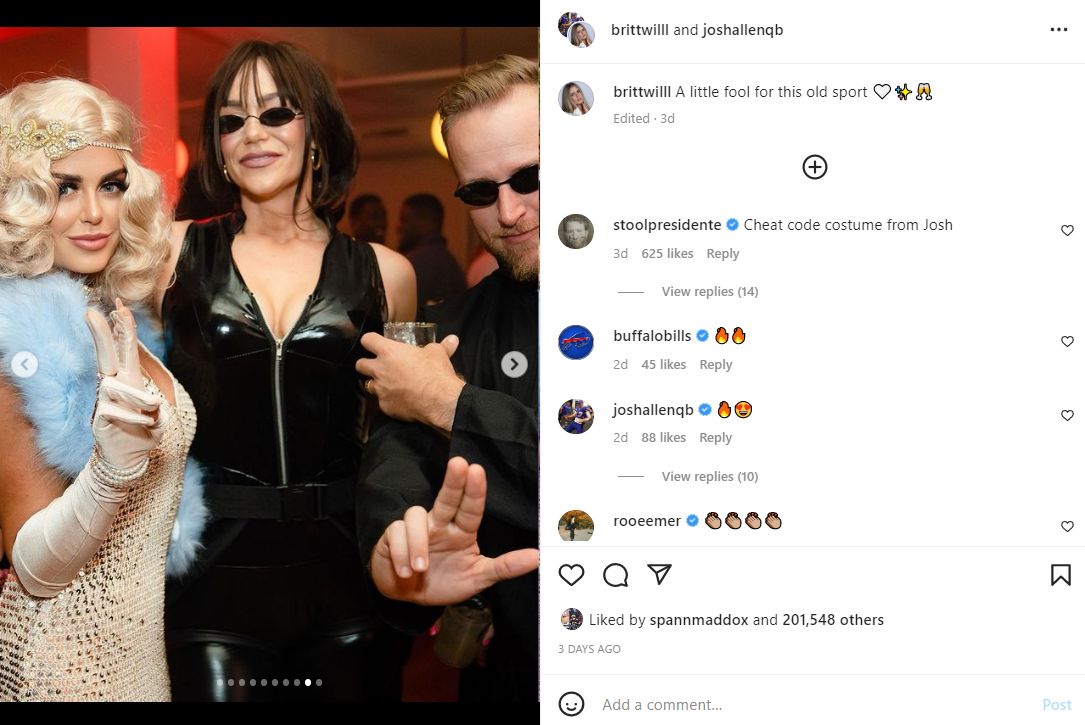 Halloween is obviously one of those holidays than everyone can appreciate. And this year has already been a big one for the occasion.
Between Paige Spiranac's provocative outfit and soccer star Alex Morgan's wild offerings, it has been one thing after another.
Will anyone be able to top what Baker Mayfield's wife put out last year? Or Trevor Lawrence's wife? Probably not.
But the effort is still admirable.
Off-the-field fun times notwithstanding, the Bills are heading into a crucial stretch of the season for the franchise. They control the division at the moment, but not by much.
Games against the Green Bay Packers, New York Jets and Minnesota Vikings loom.
While Aaron Rodgers and Co. are awful this year, they're always a threat just by the sheer nature of him being their quarterback.
The Jets' play this year speaks for itself – even if they're winning in spite of Zach Wilson as opposed to because of him. They're legit. And the divisional stakes are massive.
Minnesota, similarly, is one of the NFL's low-key best squads right now.
If Buffalo can come out of this thing at 2-1 or 3-0, specifically with a win over New York, then a much easier three-game stretch against the likes of the Cleveland Browns, Detroit Lions and New England Patriots follows.
If the Bills are 10-2 heading into the Dec. 11 Jets game, presuming they win the Nov. 6 affair, the AFC East belongs to them in 2022-23.
The video speaks for itself. https://t.co/EuhXVGGPiO

— Game 7 (@game7__) October 28, 2022
So far, Allen and Co. have more than lived up to the lofty expectations that were set for them in the preseason.
Will that continue to be the case going forward?
Time will tell.
Related: Kobe Bryant's 1 Condition For Partying With Lakers Teammates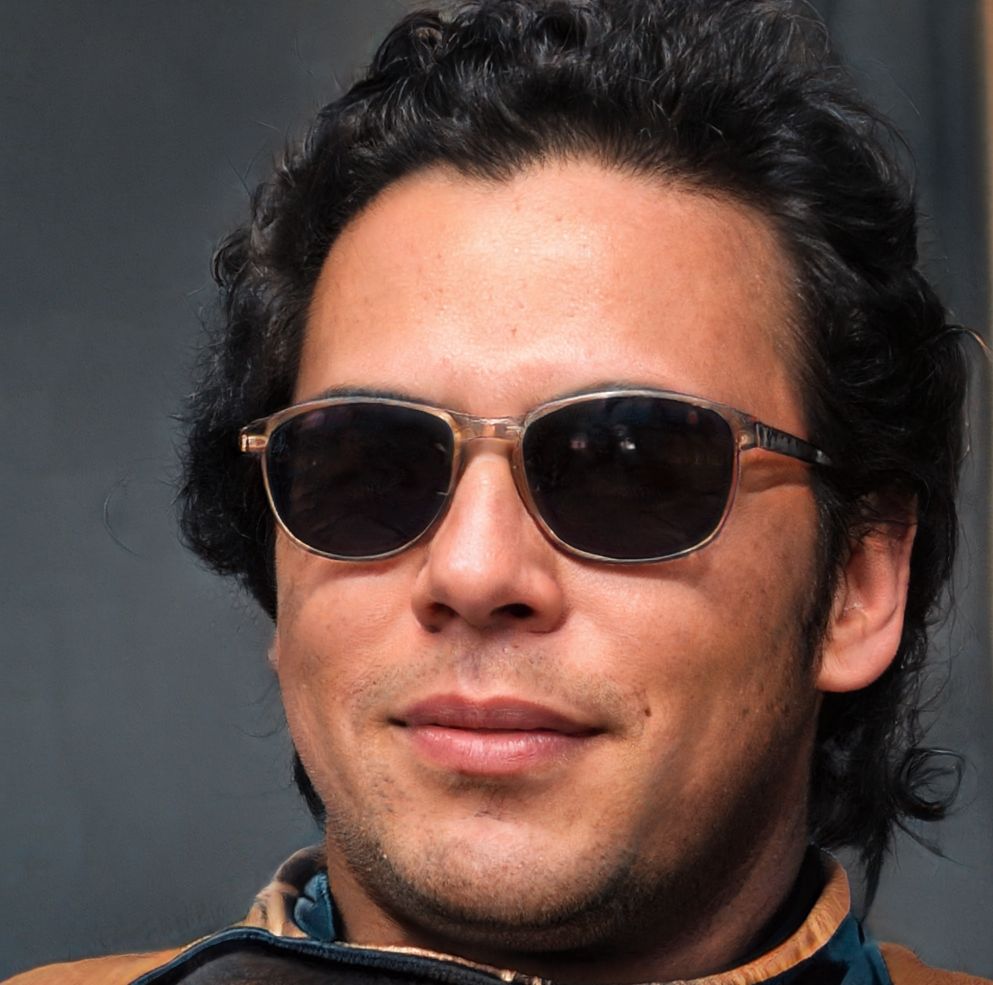 A longtime sports reporter, Carlos Garcia has written about some of the biggest and most notable athletic events of the last 5 years. He has been credentialed to cover MLS, NBA and MLB games all over the United States. His work has been published on Fox Sports, Bleacher Report, AOL and the Washington Post.