College Football
News
1-Word Lincoln Riley Sign Goes Up At Oklahoma Amid USC Departure (Photo)
1-Word Lincoln Riley Sign Goes Up At Oklahoma Amid USC Departure (Photo)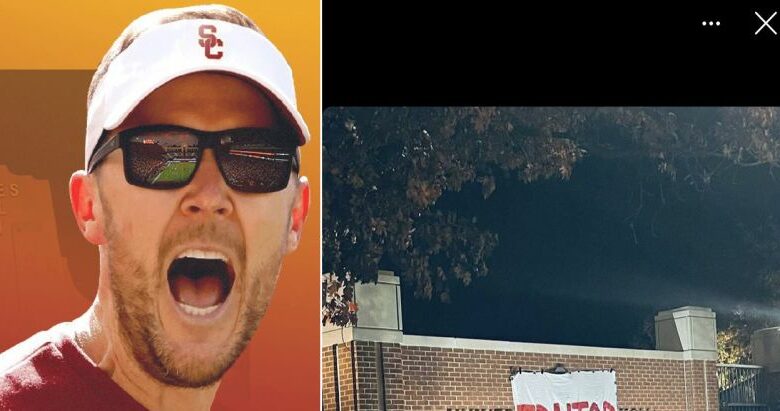 Lincoln Riley shocked the college football world over the weekend when he revealed that he was leaving Oklahoma for USC.
Early Monday morning, Riley and a select group of his Sooners coaches — defensive coordinator Alex Grinch and wide receivers coach Dennis Simmons – boarded a plane at Will Rogers World Airport in Oklahoma City and made their leave for LA.
BREAKING: Lincoln Riley joined by defensive coordinator Alex Grinch, WRs coach Dennis Simmons, director of ops Clarke Stroud & strength coach Bennie Wylie arrived a private hanger at Will Rogers airport to depart for Los Angeles this morning. pic.twitter.com/KsGKjoo6Bz

— SoonerScoop.com (@SoonerScoop) November 29, 2021
Next stop ✈️ 𝗟𝗔@LincolnRiley #FightOn✌️ pic.twitter.com/UPx3VBxWga

— USC Football (@USC_FB) November 29, 2021
Naturally, Riley's abrupt decision to leave the Sooners behind isn't sitting well with some folks at his old institution.
The general feeling in the air was summed up quite aptly by a one-word sign that went up in Norman.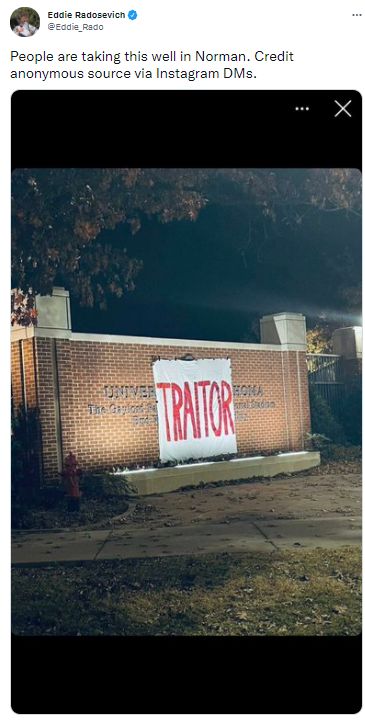 Big picture, one major reason went into Riley's decision to leave Oklahoma for USC – and it's hard to blame him. That said, the way he chose to go about this process obviously leaves a lot to be desired.
In a college football season tarnished for some by an SEC reporter being critiqued for her excessively "revealing" wardrobe and deliberate bullying of team workers, the past 24 hours has certainly a change of pace. Very exhilarating stuff, assuming you're not a Sooners fan.
That's one way to celebrate divorcing Johnny Manziel. https://t.co/jQ28nDRqn1

— Game 7 (@game7__) November 24, 2021
Riley went 55-10 during his five years with Oklahoma, reaching the College Football Playoff on three separate occasions.
Will he ultimately be able to restore some level of respect and dignity to USC football? Time will tell.
Related: Odell Beckham's Heartbreaking Reaction To Virgil Abloh's Death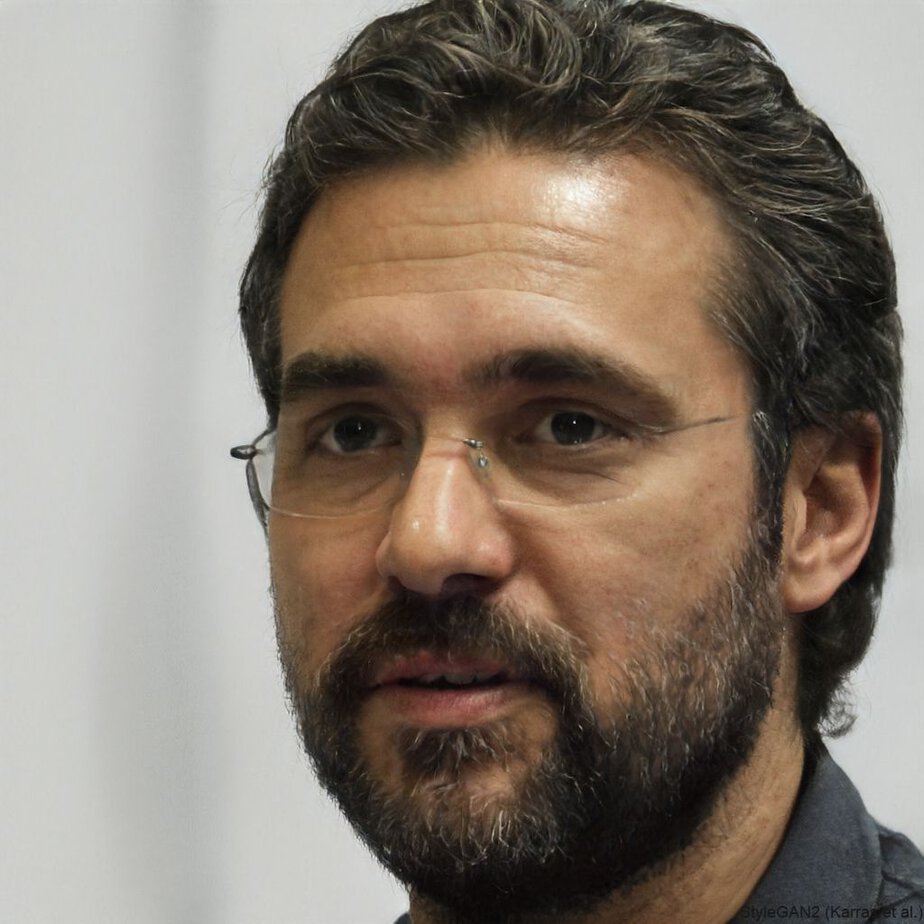 A graduate from the University of Texas, Anthony Amador has been credentialed to cover the Houston Texans, Dallas Cowboys, San Antonio Spurs, Dallas Mavericks and high school games all over the Lone Star State. Currently, his primary beats are the NBA, MLB, NFL and UFC.