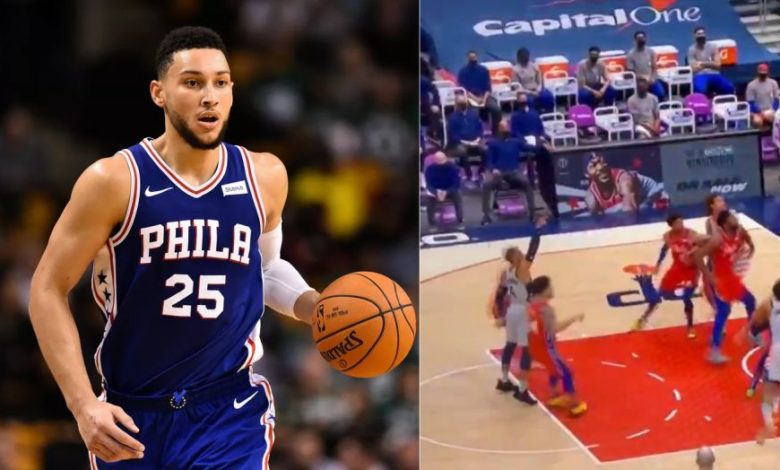 Washington Wizards announcer Justin Kutcher sparked outrage on Friday night with controversial comments about Philadelphia 76ers star Ben Simmons.
During a showdown between the Wizards and Sixers, Kutcher could be heard bashing Simmons in a way not typically seen from NBA broadcasters.
It was pretty brutal.
The audio largely speaks for itself:
I'm gonna need y'all to listen to this pic.twitter.com/3XLaNBypkp

— BEAN 🏁🏁🏁 (@MGRADS) March 13, 2021
"I've said it before and I know I'll take flak for it," Kutcher said.
"I think Ben Simmons is one of if not the most overrated player in the NBA. He's got so much love and attention that people aren't paying attention to what Tobias Harris is doing on the floor."
Afterward, Kutcher doubled down on his comments in a Twitter post.
"Yep, I said that Ben Simmons is one of the most overrated plyrs in the NBA, and I stand by it," he tweeted. "I didn't say he was BAD, just not as good as everyone makes him out to be. GREAT defender, potential DPOY, but I think he's made All League/All Star Teams based on hype. And..goodnight."
This isn't the first time in recent weeks Simmons found himself on the wrong end of that sort of criticism.
Everyone remembers how Chris Brown reacted when his singing career was compared to Simmons' NBA career.
The incessant Simmons hate is a bit odd, to say the least. He has been named to multiple All-Star games, earned placement on an All-NBA Team, got an All-Defensive First Team nod, won Rookie of the Year and recorded the most steals in the NBA in 2020.
Tyler Herro's GF had her own special way of celebrating International Women's Day. https://t.co/PChfsNg0us

— Game 7 (@game7__) March 9, 2021
Does his shooting leave something to be desired? Sure. But he is still objectively one of the league's best young players.
For whatever, between his aforementioned shooting woes, the trade talk that he can't seem to shake, and his surprising penchant for making headlines for messy off-the-court matters, Simmons sometimes isn't viewed in the fondest of lights by certain factions of the basketball-watching community.
This most recent incident with Kutcher is just the latest example of it.
Related: Charles Barkley Defends Meyers Leonard After Slur Controversy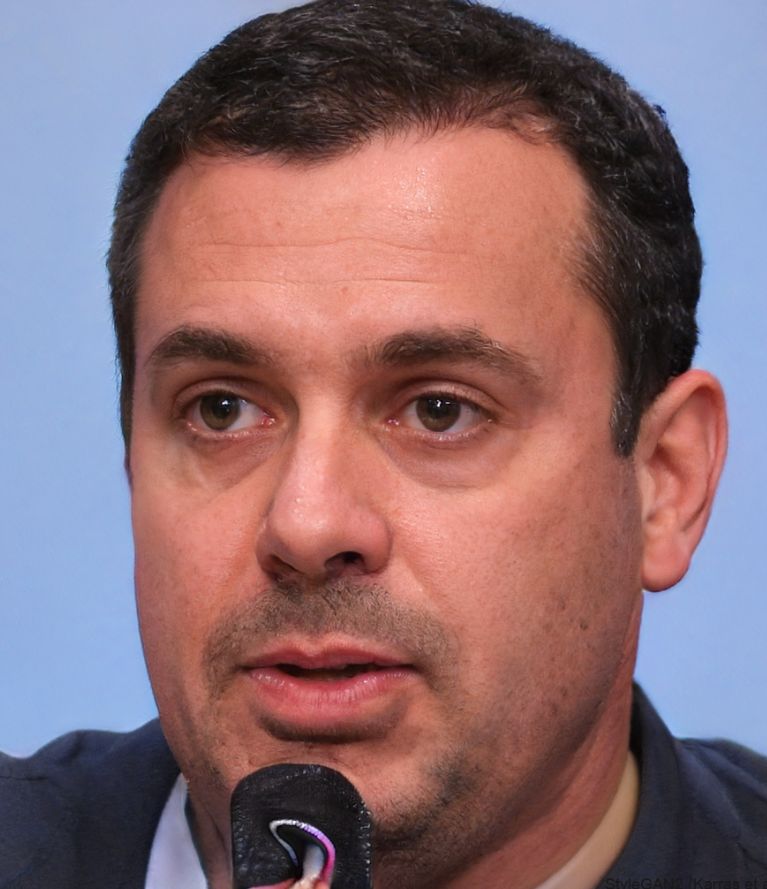 Charles Kruger has been credentialed to cover two Super Bowls, four NBA Finals, and one World Series. A 20-year veteran in the sports world, he has sources spanning the NBA, MLB, NFL, UFC and NASCAR. Currently residing in Los Angeles, Calif., he is Game 7's go-to source for rumors surrounding the Lakers, Clippers and Dodgers.