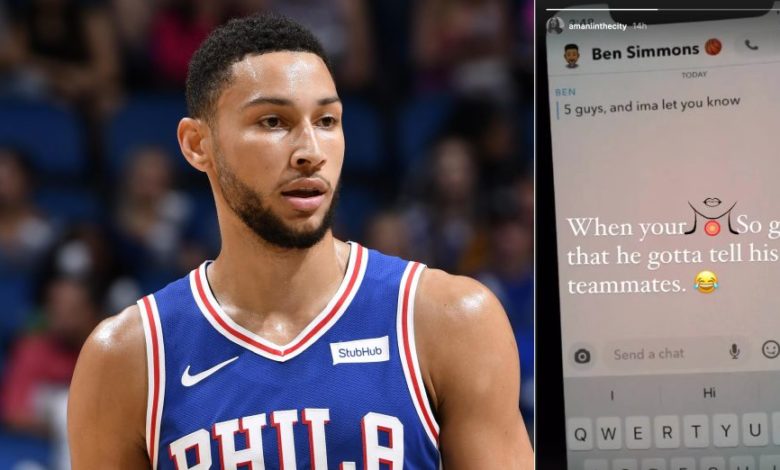 Philadelphia 76ers star Ben Simmons has been in the news quite a bit over the past year.
There was that whole brouhaha with singer Chris Brown. And then there was Simmons allegedly skipping town on his team in the midst of a COVID-19 scare. And the time Russell Westbrook absolutely wrecked him. And of course all the incessant trade gossip.
The one commonality there? None of the stuff Simmons has been in the headlines for is positive basketball news. Nothing about him killing it on the court, virtually zero about his role in helping lead the Sixers to the No. 1 seed in the Eastern Conference. It's all just drama.
That trend, unfortunately, continued this week.
On Wednesday, a rumor went viral regarding Simmons being involved in some capacity with a trans model going by the name Amani.
View this post on Instagram
View this post on Instagram
View this post on Instagram
Various online rumors have linked Amani in the past to Trey Songz, Lil Baby and Fabolous.
Another screenshot seemed to indicate that Simmons wanted to "share" Amani with teammates.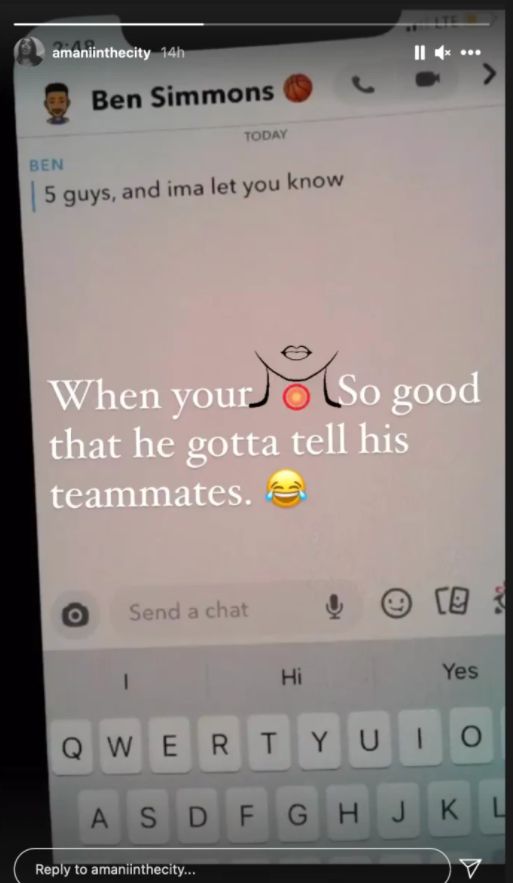 As of Wednesday afternoon, Simmons has yet to respond to the rampant online speculation regarding the veracity of these claims. Either way, he certainly isn't the first NBA player to be accused of being involved in some way with a transgender model. 
Karl-Anthony Towns' reaction to Jordyn Woods' Buss It video speaks for itself.

— Game 7 (@game7__) January 26, 2021
Related: Is A Big 3-Team Derek Carr-Deshaun Watson Trade Brewing?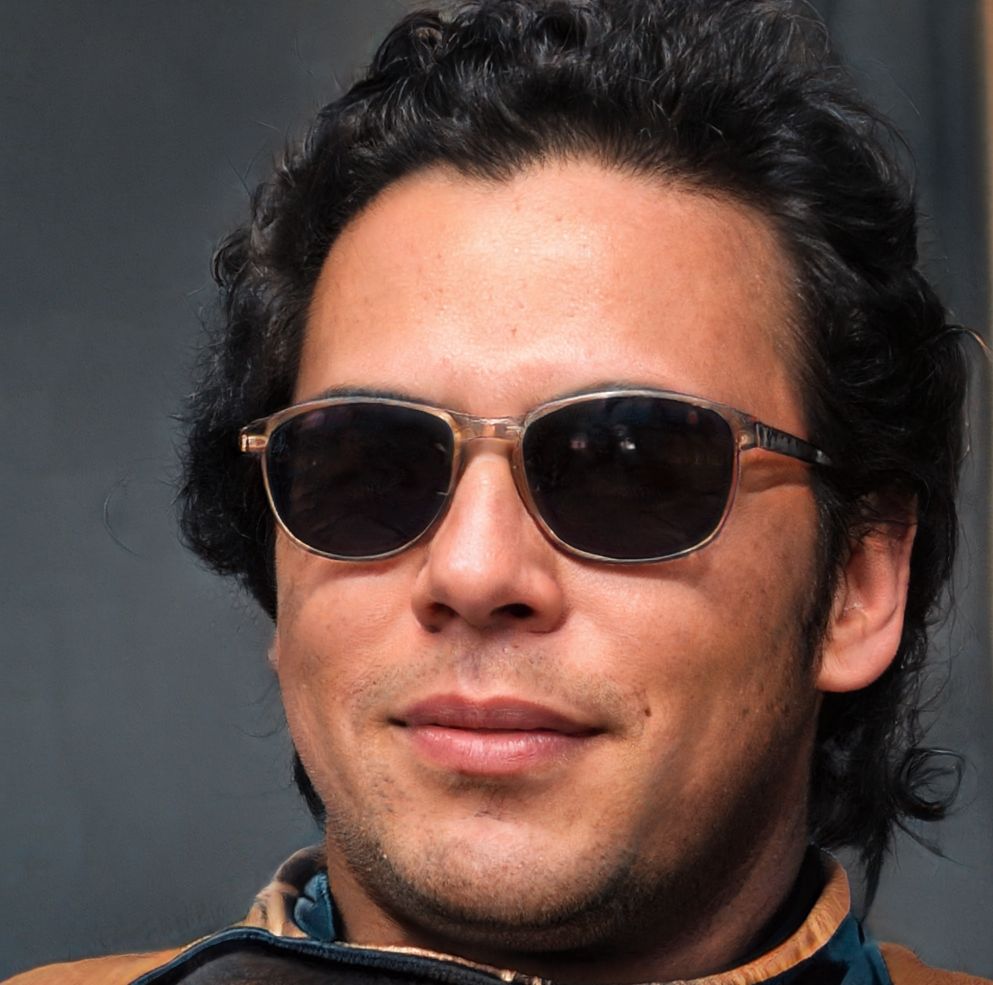 A longtime sports reporter, Carlos Garcia has written about some of the biggest and most notable athletic events of the last 5 years. He has been credentialed to cover MLS, NBA and MLB games all over the United States. His work has been published on Fox Sports, Bleacher Report, AOL and the Washington Post.