College Football
News
Winner Of Alabama vs Auburn Is Obvious, Says ESPN
Winner Of Alabama vs Auburn Is Obvious, Says ESPN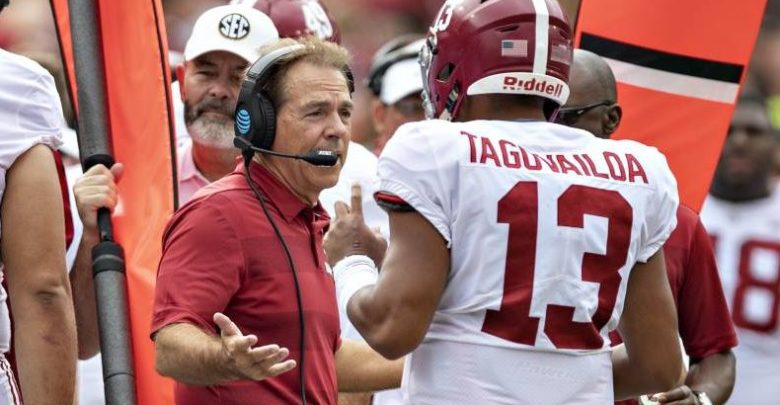 Winner Of Alabama vs Auburn Is Obvious, Says ESPN
The winner of Alabama vs Auburn is obvious, says ESPN.
Heading into rivalry week, one of the most intriguing games on the agenda is the annual showdown between Alabama and Auburn.
With one loss to LSU on their record, the Crimson Tide absolutely must win this game in order to have any shot at the College Football Playoff.
Auburn, meanwhile, is hoping to top off a decent season with a victory that would leave the program with the ability to win 10 games on the year after the bowl game.
According to ESPN's statistical analysis of this upcoming match-up, Alabama is a 65.7 percent chance of beating Auburn.
Will the worldwide leader's assessment of this outing ultimately prove to be correct?
We'll find out once and for all come Saturday.
Related: Winner Of Nebraska vs Iowa Is Obvious, Says ESPN