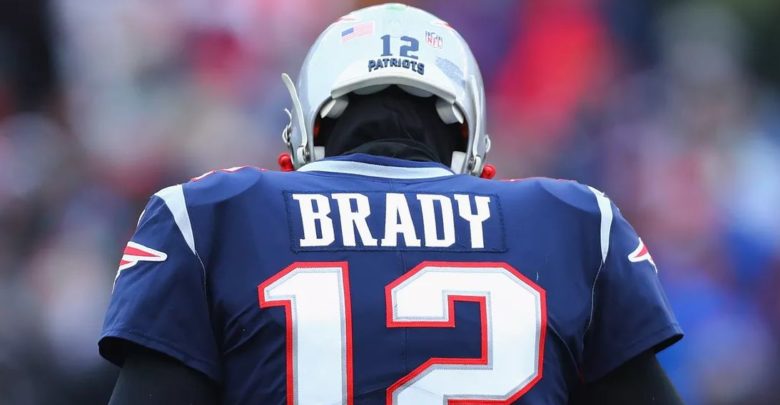 Tom Brady Officially Leaving Patriots For Titans?
Is Tom Brady officially leaving the Patriots for the Titans?
At least one ESPN analyst seems to believe that Brady should do precisely that.
This past week, ESPN First Take host Stephen A. Smith suggested that the 42-year-old should pack up his bags, leave New England and join up with Mike Vrabel in Tennessee.
Brady has made it clear repeatedly over the past few weeks that he intends to return for another year.
Along the same lines, he has also made it explicitly apparent that he is going to play for whichever organization gives him the best offer – whether that happens to be the Patriots or not.
2020, and still here. #LFG pic.twitter.com/wfsCqibss1

— Tom Brady (@TomBrady) January 1, 2020
Smith believes that the package Tennessee will be able offer Brady will trump what he can get anywhere else.
Moreover, the ESPN broadcaster insisted that few teams can offer the sort of talent the Titans have in A.J. Brown, Derrick Henry and Vrabel at the helm.
"Somebody who would dare I say have more of an appreciation for Tom Brady," Smith said.
The Titans already have a solid backup option at quarterback in Ryan Tannehill. He managed the game well for the team all year long and would serve as a fine stand-in. But any time you have the ability to try to get a future Hall of Famer like Brady, you pull the trigger.
"I'm open-minded about the process," Brady said during a recent interview.
"At the same time, I love playing football and I want to continue to play and do a great job. I'm looking forward to what's ahead. Whatever the future may bring, I'll embrace it with open arms."
The Los Angeles Chargers have long been rumored to be the team Brady will jump to if he leaves New England, but Smith laid out a fairly compelling case for why Tennessee should not be dismissed.
Related: Tennessee Titans Make Abrupt Coaching Change