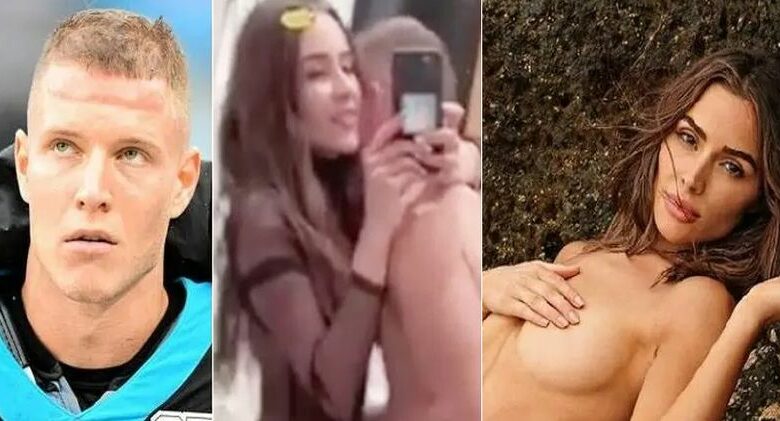 The Carolina Panthers have struggled mightily in 2022. That has forced one of the team's most famous fans, Olivia Culpo, to make her own fun at games.
Coming into the season there was some level of enthusiasm regarding what Carolina might be able to accomplish. Between the arrival of Baker Mayfield and Christian McCaffrey finally being healthy, it seemed like the pieces were there for the Panthers to go from NFL bottom-dweller to middle-of-the-road.
Sadly, four games into the new year, this group continues to be awful. At 1-3 and with a bunch of tough games ahead, it's clear that there will be no reprieve.
Given how bad the on-the-field product is, it's unsurprising that Culpo has opted to entertain herself in other ways off the field. Case in point: what she did at Bank of America Stadium this past Sunday when the Panthers fell to the Arizona Cardinals.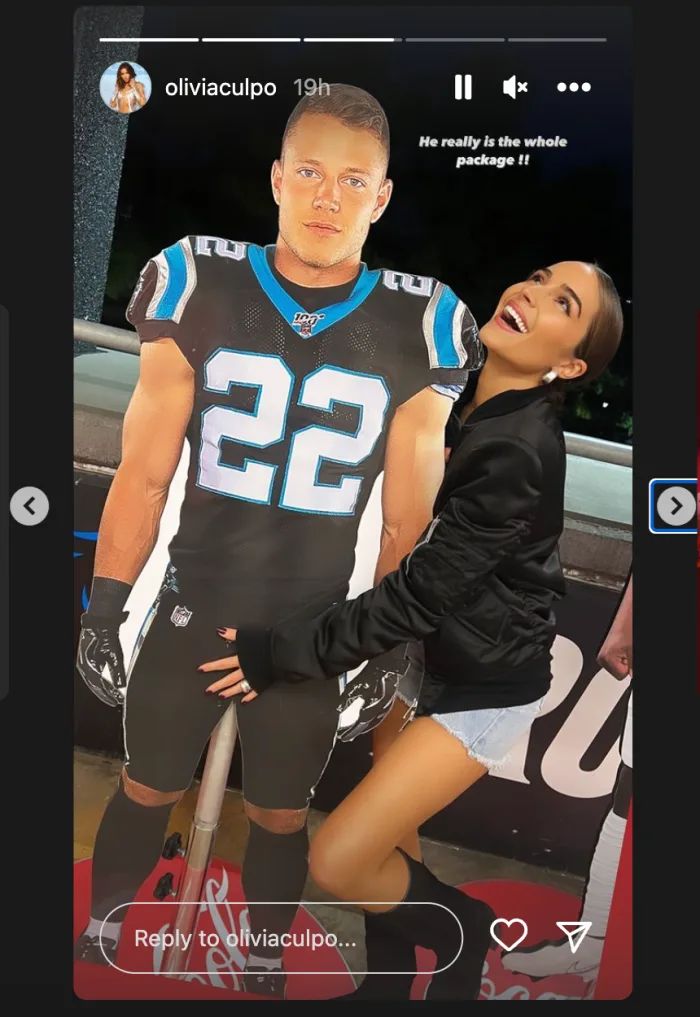 Obviously that visual caused something of a stir. And it's not the first time in recent weeks Culpo has blown up in this fashion. Between her provocative outfit at the last Panthers game and how she helped McCaffrey prepare for the season opener – it has been one thing after another with her.
Plus, there is also just her standard Instagram content, which never disappoints.
View this post on Instagram
View this post on Instagram
View this post on Instagram
After going for back-to-back 100-yard explosions in Weeks 2 and 3, McCaffrey only rushed eight times for 27 yards against the Cardinals. Fresh injury concerns are already beginning to creep into the equation with him.
The Panthers almost sent him to a Super Bowl contender this past offseason, and if the team continues to struggle, it really wouldn't be all that shocking to see those talks re-start.
So far this year Carolina has made far more headlines for off-the-field stuff, like Mayfield's wife's wardrobe choices, than substantive on-the-field accomplishments.
With showdowns against the San Francisco 49ers, Los Angeles Rams and Tampa Bay Buccaneers looming, there is no feasible path in the short-term for improvement. The Panthers will likely be 1-6 heading into their game against the Atlanta Falcons.
And even if they beat the Falcons, they'll just turn around and lose to the Cincinnati Bengals one week later to fall to 2-7.
Blue Jays fans are wild. https://t.co/o8EXoWOF59

— Game 7 (@game7__) October 4, 2022
This is already a lost campaign for the Panthers. It's no surprise that Culpo is bored and looking for a little excitement at outings.
What wild stuff will she ultimately do next?
Time will tell.
Related: Lakers' New Plan For Nets Star Kyrie Irving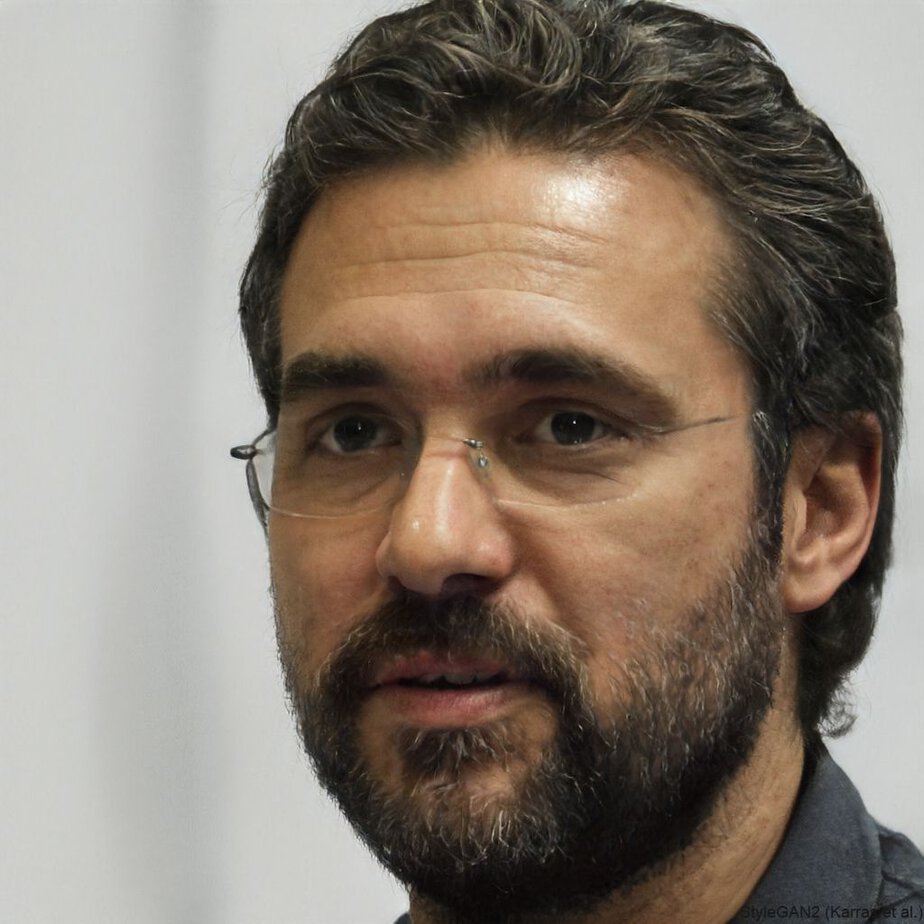 A graduate from the University of Texas, Anthony Amador has been credentialed to cover the Houston Texans, Dallas Cowboys, San Antonio Spurs, Dallas Mavericks and high school games all over the Lone Star State. Currently, his primary beats are the NBA, MLB, NFL and UFC.