College Football
News
Nick Saban Offers Surprising Take On Michigan State
Nick Saban Offers Surprising Take On Michigan State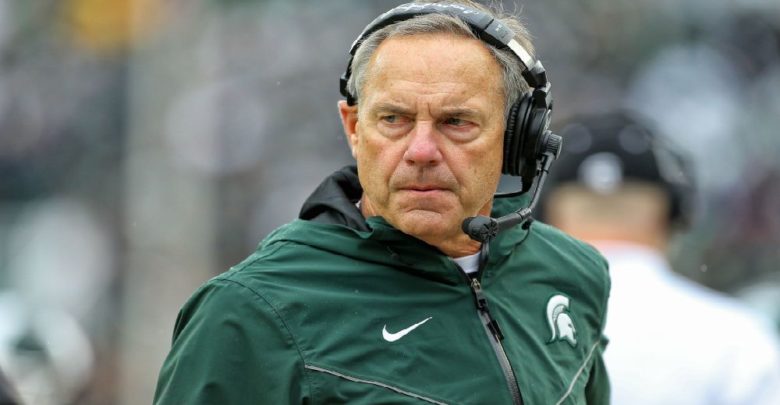 Nick Saban Offers Surprising Take On Michigan State
Nick Saban offered a surprising take on Michigan State during a recent press conference.
Michigan State currently sits at 4-3 and is in the midst of something of a disappointing season.
As is typically the case whenever a college football coach experiences a rough patch, many have started to speculate whether Mark Dantonio is now on the hot seat.
Mind you, Dantonio has been at the helm of Michigan State for 13 years now and his three conference titles are the most by any coach in the school's history.
Related: Are The Bengals Trading A.J. Green To The Packers or Patriots?
In 2013 he turned Michigan State into the No. 3 ranked team in the nation and 2015 the Spartans secured a bid to the College Football Playoff.
Unfortunately, this season he appears headed towards another 7-5 campaign which does bode well for his future.
Given his history with the program and Dantonio in particular, Alabama's Saban was asked about what his thoughts were on the situation in East Lansing.
"First off, I think Mark has done an outstanding job at his time there," Saban said.
Related: Georgia Quarterback Takes Shot At Kirby Smart
"Had some very successful seasons, we played them in the Playoff.
"I think Mark is a great recruiter, MSU is a great place, beautiful campus… I'm sure the expectations are very high there and I think Mark has done a good job meeting those expectations.
"I think it's unrealistic to think you are going to have a great team year in and year out… but I think he's done an outstanding job."
Next up for Dantonio: a showdown with No. 7 ranked Penn State on Oct. 26.
Related: James Harden Offers Surprising Response On LeBron James, China and Daryl Morey