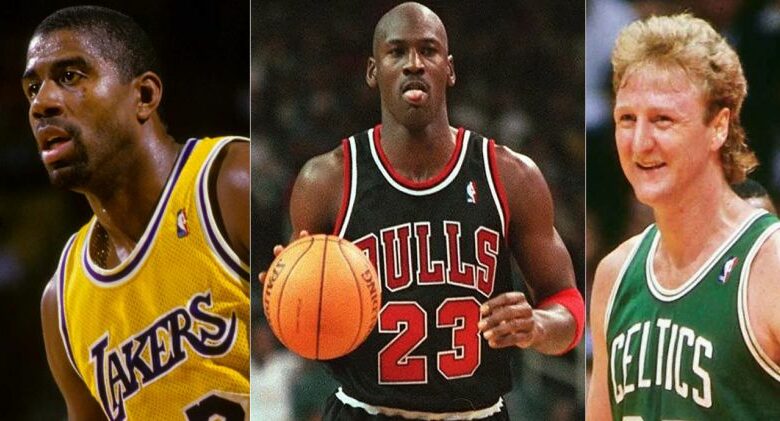 These days the debate regarding who the NBA's greatest of all time (GOAT) is centers around two men: Michael Jordan and LeBron James.
But it wasn't always that way.
James is a very new addition to this conversation.
For hoops fans from the 1980s and 1990s, three names frequently get cited in the GOAT conversation: Jordan, Magic Johnson and Larry Bird.
A while back, Jordan sat down for an interview with SLAM Magazine. During that conversation, he confronted the topic of who the GOAT was between him, Johnson and Bird in an extremely diplomatic way.
"I don't put myself above them," he said.
"I think that we're all on parallel ground here. You know, they educated me about a lot of things about the game, from a team standpoint. So I can't put myself above. I mean, people try to, but we played in different eras.
"I had an opportunity to go against them, in the peak of their careers, while I was still young. And I went against them, when I was at the peak of mine, when they was on the other end. So it was a passing of trends there, and we never had the opportunity to play against each other in peak years. You know, so it's hard to say that I'm above them, by no means. I like to consider myself parallel to them."
The debate regarding who the GOAT is has gotten very contentious in recent years.
Some folks, like Scottie Pippen, get very agitated when it's brought up. Others insist there is only one possible answer. A third group has a completely different name.
It's a mess.
The photos speak for themselves. https://t.co/9TwyIdwBX0

— Game 7 (@game7__) January 19, 2022
Even when James was asked for who he perceived to be the GOAT, his answer was quite different than the one Jordan offered.
At the end of the day, this is a fun debate – but obviously there is no objective answer. Everyone's GOAT depends on how they view the sport of basketball. And that's probably the way it should be.
Related: Boston Celtics Preparing To Make Big NBA Trade?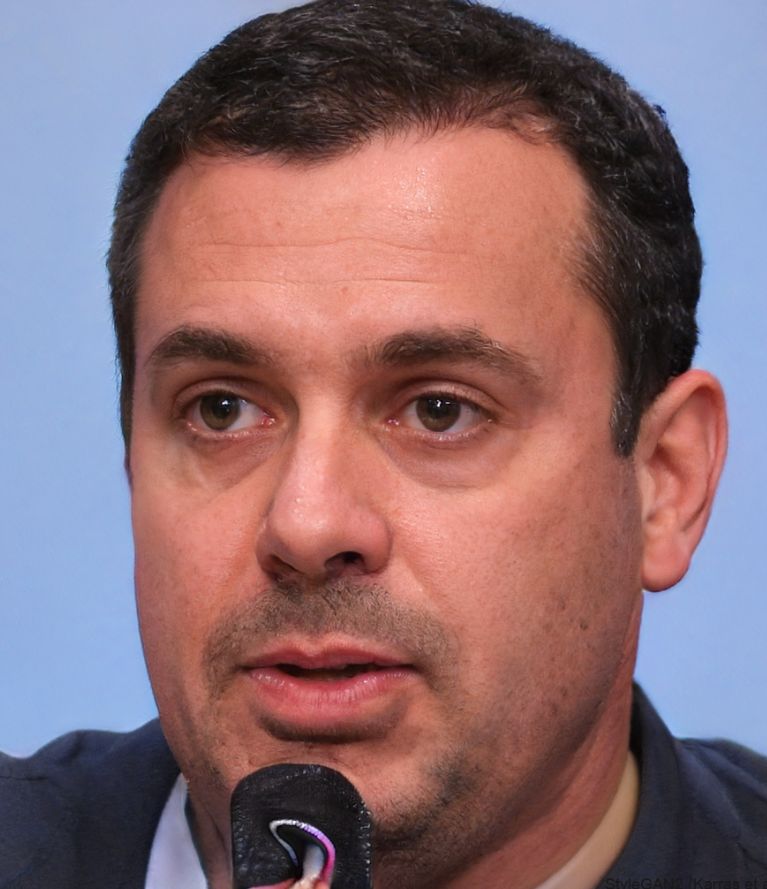 Charles Kruger has been credentialed to cover two Super Bowls, four NBA Finals, and one World Series. A 20-year veteran in the sports world, he has sources spanning the NBA, MLB, NFL, UFC and NASCAR. Currently residing in Los Angeles, Calif., he is Game 7's go-to source for rumors surrounding the Lakers, Clippers and Dodgers.