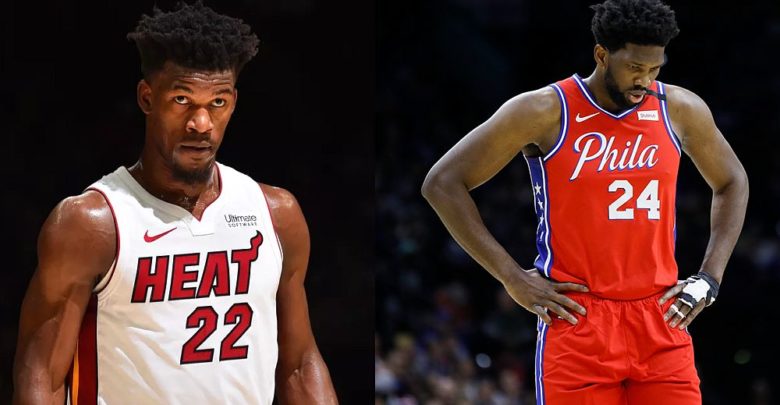 Jimmy Butler Reacts To Joel Embiid Wanting Him On 76ers
As Jimmy Butler was lighting the Milwaukee Bucks up on Monday afternoon, Joel Embiid took to Instagram and Twitter to express just how sad he was that they were no longer teammates.
Joel Embiid is going through it pic.twitter.com/0awEwGgpKh

— NBA Central (@TheNBACentral) September 1, 2020
IF……

— Joel "Do a 180" Embiid??? (@JoelEmbiid) September 1, 2020
Jimmy Butler #TooGood

— Joel "Do a 180" Embiid??? (@JoelEmbiid) September 1, 2020
On Wednesday, before Game 2 between the Miami Heat and Milwaukee, Butler was pressed on his relationship with Embiid and how he felt about the things the Philadelphia 76ers big man was saying.
"Yeah, I saw it, and I know that he still wanted me to be on his team," Butler said.
"And I still wanted to be teammates with him. Let's not get that misunderstood. But here, with these guys, I'm not trading that for the world either."
Off the court, Butler has nothing but love for Embiid.
"That's my guy," he continued.
"Outside of basketball, I love that man to death. He knows that. I tell him every opportunity I get, and I appreciate him for making me a better player, a better leader, better at understanding so many different things. I talk to him all the time, and I tell him, 'I wish you were still in the playoffs, because you deserve a championship.' Because he works. He works at it, and that's just my guy."
The Sixers made a very strong push to retain Butler last summer. Unfortunately, he had his sights on a different situation and ultimately went to Miami.
Butler's decision proved to be a smart one for him and a devastating one for the Sixers. As he effortlessly guided the Heat into the second round of the playoffs, Philly completely collapsed under the weight of injuries, bad chemistry, poor coaching and a lack of closers.
Although Butler wasn't in Philadelphia long enough for any real "what-ifs," it is hard not to look at his success in Miami and not wonder about whether the Sixers would be enjoying something similar with him on the roster.
The Heat and Bucks will square off for Game 2 on Wednesday. If Butler and Co. steal another victory, a path to the Eastern Conference Finals will suddenly blow wide open for them.
Related: Jimmy Butler Explains Why Giannis Antetokounmpo Won't Guard Him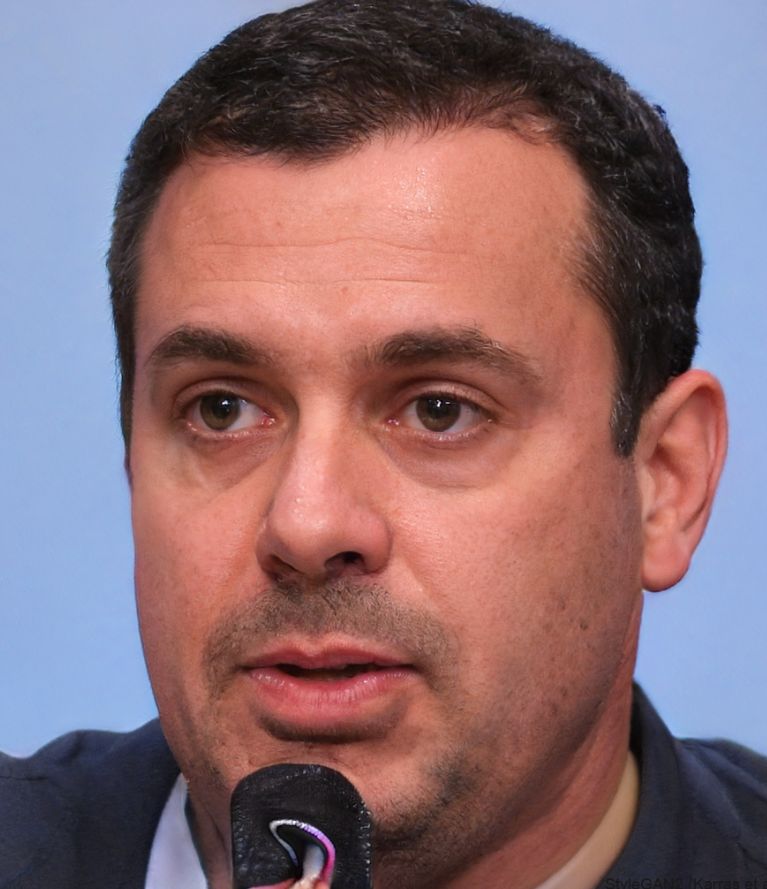 Charles Kruger has been credentialed to cover two Super Bowls, four NBA Finals, and one World Series. A 20-year veteran in the sports world, he has sources spanning the NBA, MLB, NFL, UFC and NASCAR. Currently residing in Los Angeles, Calif., he is Game 7's go-to source for rumors surrounding the Lakers, Clippers and Dodgers.