College Football
News
Jim Harbaugh Getting Cocky Ahead Of Ohio State vs Michigan
Jim Harbaugh Getting Cocky Ahead Of Ohio State vs Michigan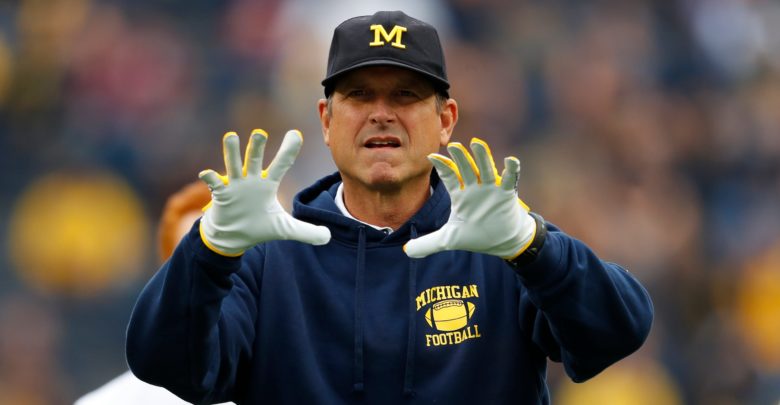 Jim Harbaugh Getting Cocky Ahead Of Ohio State vs Michigan
Jim Harbaugh is getting cocky ahead of Ohio State vs Michigan.
This weekend, the biggest showdown on the college football schedule is the annual match-up between the Buckeyes and Wolverines.
Michigan has never beaten Ohio State in the Jim Harbaugh Era. That was all supposed change this year with Urban Meyer no longer haunting the Big Ten, but the hopes and dreams everyone had for the Wolverines never materialized.
Rather than take control of the conference once and for all, Michigan faltered twice this year and has simply been working to make up for it over the last month.
Heading into Saturday's game, Harbaugh released a video previewing what is to come – and you can tell in it that he is getting a little confident. A little cocky.
Coach Harbaugh previews the matchup with Ohio State and discusses standout performances from the wide receiver group last week in this 'Inside the Huddle' conversation with @BradGalli. #GoBlue 〽️ pic.twitter.com/77SJhhZKL4

— Michigan Football (@UMichFootball) November 27, 2019
Is that attitude justified, given the fact that his program has been absolutely owned by Ohio State ever since he got there?
That is up to each individual to decide.
Related: How Auburn Will Beat Alabama, According To CBS