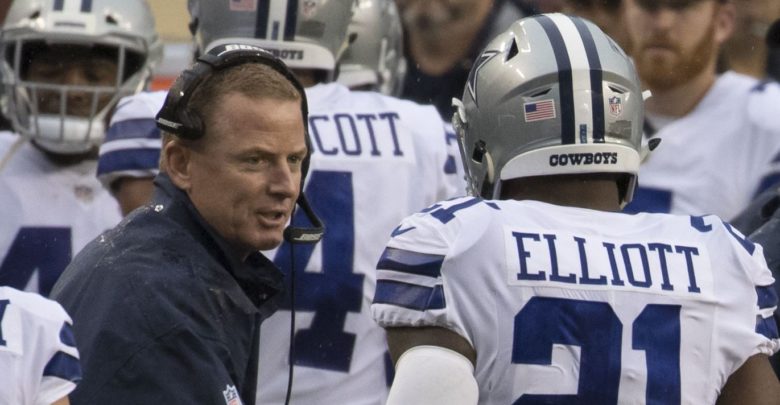 Jason Garrett Has Surprising Take On Giants Star Daniel Jones
Jason Garrett had a surprising take on Giants star Daniel Jones back when he was head coach of the Dallas Cowboys.
His opinions on the former Duke product have resurfaced following Garrett's recent hire as New York's new offensive coordinator.
In October of 2019, Garrett and the Cowboys were preparing to play the Giants. As such, the then-head coach was making the media rounds.
During one of those rounds, Garrett was asked for his opinion on Jones.
"Yeah, just a really impressive college player," he said.
"It's not surprising to us that he was drafted as high as he was. Just a really talented guy.
"He's big, he's athletic, he can throw the ball, he can make plays in the pocket, he can make plays out in space with his feet.
"He keeps his eyes up, makes a lot of plays when he's on the move throwing the ball down the field, plays with a competitive spirit."
#Giants hire Jason Garrett as team's offensive coordinator https://t.co/WzU2vnRqmK

— New York Post Sports (@nypostsports) January 18, 2020
Above all else, Garrett seemed to really admire Jones' poise.
"He's someone who seems calm and poised and handling it all really well and getting better and better every week. We are very impressed by him."
Fortunately for Garrett, he now has the opportunity to work with Jones on a daily basis.
Last season the Giants finished 4-12, good for third in the NFC East. It remains to be see what impact Garrett will ultimately have on the organization going forward.
Related: Browns Trading Odell Beckham To Cowboys?