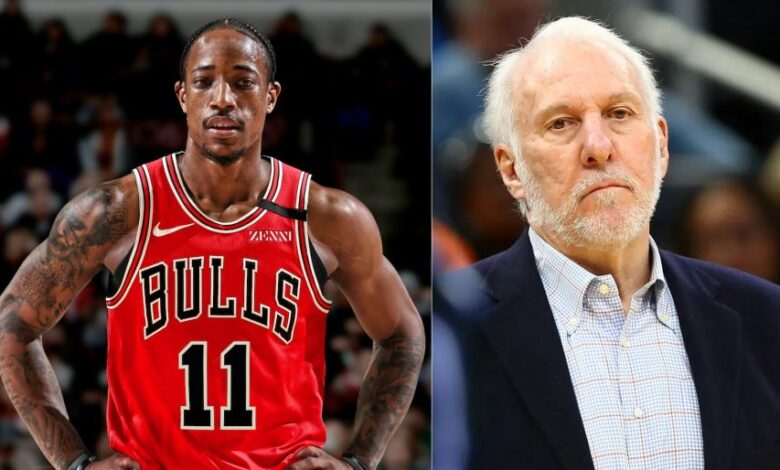 DeMar DeRozan spent three seasons with the San Antonio Spurs after being the B-side of the trade that brought Kawhi Leonard to Toronto.
Over those three years spanning from 2018 to 2021 he would go on to put up solid numbers, but struggled to make a meaningful impact on the court. For whatever reason, head coach Gregg Popovich simply could not utilize him in a way that maximized his skillset.
DeRozan would express his frustration quite openly in those days.
This past offseason, after a really weird situation with the Los Angeles Lakers, DeRozan ultimately landed with the Chicago Bulls. It proved to be a marriage made in heaven.
DeRozan is averaging 26.9 points per game (second-best of his career) and shooting a career-high 36 percent from beyond the arc. Best yet, his Bulls are 25-10 on the year and boast the best record in the Eastern Conference.
On Tuesday, Popovich was asked for his take on DeRozan's superb season with the Bulls thus far.
The Spurs coach didn't hold back.
"It doesn't surprise me one iota," he told Josh Lewenberg. "As you well know, he's a great guy, great teammate. He does what he does and he does it really well, and he's brought that to Chicago."
DeRozan has spoken quite openly about how awful the Leonard trade made him feel, so it's great that his career has rebounded in such a positive way.
The photos speak for themselves. https://t.co/k0zuHbsZML

— Game 7 (@game7__) January 4, 2022
The man is a hero, after all. He saved Kylie Jenner's life!
Most importantly, though – DeRozan is a good guy and great player. He deserves all the success that has come his way and more. So it's fantastic that, even thought their stint together didn't go as planned, Popovich can recognize that and say so publicly.
Related: Why Browns Refused To Draft Ben Roethlisberger In 2004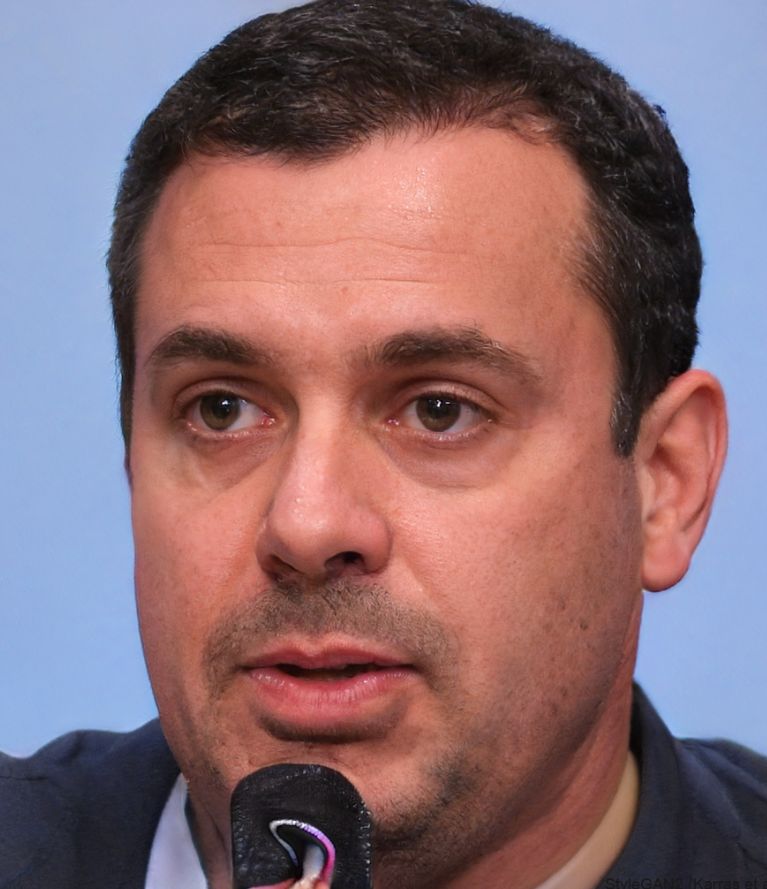 Charles Kruger has been credentialed to cover two Super Bowls, four NBA Finals, and one World Series. A 20-year veteran in the sports world, he has sources spanning the NBA, MLB, NFL, UFC and NASCAR. Currently residing in Los Angeles, Calif., he is Game 7's go-to source for rumors surrounding the Lakers, Clippers and Dodgers.