College Football
News
ESPN Has Surprising Message For Auburn Fans
ESPN Has Surprising Message For Auburn Fans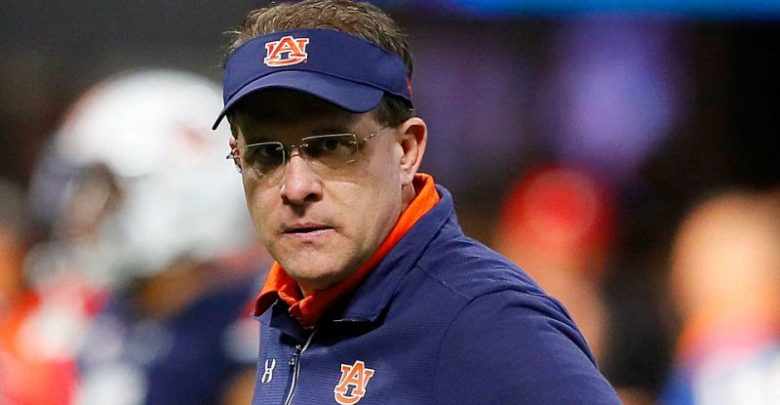 ESPN Has Surprising Message For Auburn Fans
ESPN has a surprising message for Auburn fans.
Fresh off the Tigers' impressive win over Alabama, the big question in Auburn this week is what Gus Malzahn's future looks like.
Will he remain with the team? Will he seek out a job with one of the many universities who need a new head coach this year?
Well, in a new podcast, ESPN's Kirk Herbstreit sent an interested message to Auburn fans: Gus is your guy.
🚨New #CFBPod with @KNegandhiESPN & @KirkHerbstreit where they hit just about EVERYTHING going on in college football

➡️Iron Bowl
➡️Ohio State's 2 decades of dominance vs Michigan
➡️Dabo's rant
➡️Playoff scenarios
➡️Wayyyyy more

LISTEN🔊 SUBSCRIBE📲 https://t.co/NCy9VNOMj2 pic.twitter.com/Ww3rRkmNOH

— ESPN Podcasts (@espnpodcasts) December 2, 2019
"I love to celebrate teams like Auburn – which went 9-3 and fans were ready to fire Gus Malzahn after losing to Georgia," Herbstreit said.
"Now, they want to give him a raise after beating Alabama. Imagine living in that world as a head coach.
"He just blocks it all out, keeps coaching, keeps believing in his kids, keeps fighting and chopping wood despite some setbacks.
"I think Auburn's fan base should be celebrating Gus Malzahn and be very thankful that he's their head coach."
How much longer will Malzahn remain with Auburn? Time will tell.
Related: Winner Of Georgia vs LSU Is Obvious, Says ESPN