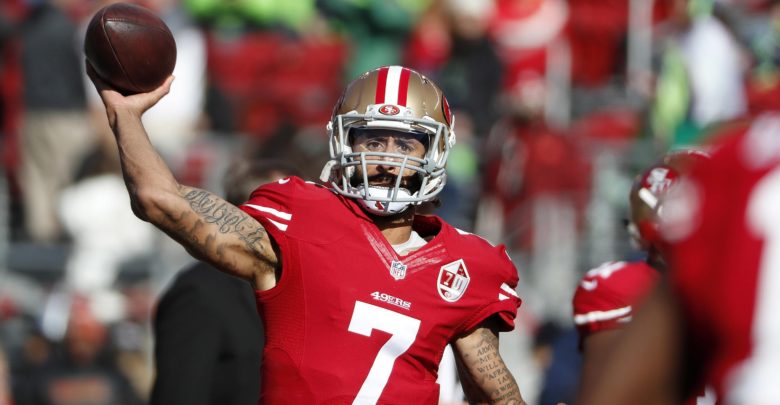 Detroit Lions Make Surprising Colin Kaepernick Decision
The Detroit Lions made a surprising Colin Kaepernick decision.
Kaepernick, 32, has been out of the league since 2016 as a result of his decision to publicly protest racial discrimination.
Despite multiple rumors linking Kaepernick to various teams, nothing has materialized in the three years since he last suited up.
A few weeks ago the NFL announced that it was holding a special workout for Kaepernick, presumably to help him land a spot on a team.
The workout was to be held at the Atlanta Falcons' stadium and attended by 20+ teams.
At the last minute, Kaepernick decided to hold his own workout instead due to a disagreement over liability waivers.
Kaepernick's workout was ultimately only attended by seven or so teams.
Despite the mixed results from Kaepernick's workout, there was some hope that the Lions might give him a look given that the team has been ravaged by injuries – particularly at the quarterback spot.
Detroit lost Matthew Stafford to injury a few weeks ago and then lost his backup, Jeff Driskel, shortly thereafter.
Over the weekend the Lions announced that rather than signing Kaepernick to fill the quarterback hole on their roster they were going with Kyle Sloter, a player from the Arizona Cardinals' practice squad.
Joe Callahan, 26, was subsequently signed to the Lions' practice squad as additional insurance.
Based on this latest development, it is probably safe to stick a fork in Kaepernick's NFL prospects once and for all.
Related: Antonio Brown Returning To New England Patriots