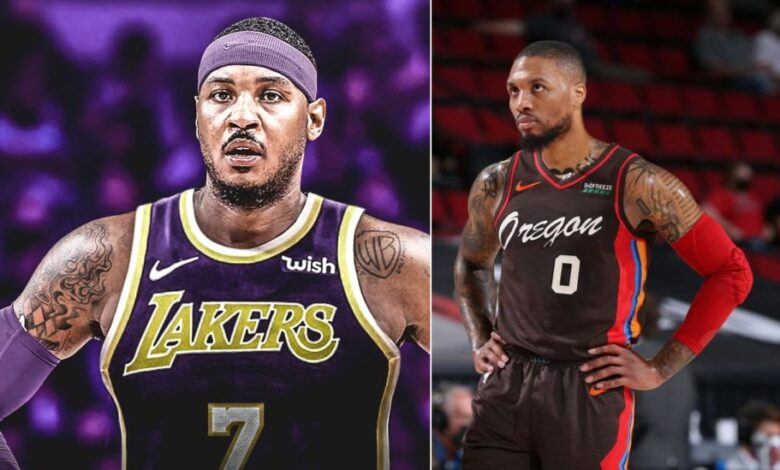 Carmelo Anthony signed a one-year veteran deal with the Los Angeles Lakers in free agency a few weeks back.
In response, Anthony's now-former Portland Trail Blazers teammate, Damian Lillard, offered an absolutely savage 4-word response.
Many wondered whether Anthony's decision to jump ship after previously hinting that he'd want to retire with the Blazers rubbed Lillard the wrong way.
This week, Anthony aimed to address the subject in a brutally honest interview.
"Dame is a real one because Dame always knew like, 'We don't care what nobody else is saying. We know you can play, I know you can play. I see you. I talk to you.' When you get somebody like that rocking with you, it makes that situation easier," Anthony said. "… I always told myself Dame will always go down as one of my top dogs. Forget basketball. As a human being, it don't get better than that."
Upon seeing that, Lillard offered a short and sweet response:
— Damian Lillard (@Dame_Lillard) August 22, 2021
Clearly no matter what has transpired, these two will remain forever close. Besides, it's not like Lillard can get too mad at Anthony for not staying with the Blazers after two years with the organization given his own precarious status.
Just this week chatter of a trade that would send Lillard to the Boston Celtics grew significantly louder. Between the 31-year-old's cryptic way of discussing his future and his super blunt assessment of the Blazers' 'failed' free agency period, it is beginning to look like Lillard himself may not be long for Portland.
Either way, no matter where both Lillard and Anthony ultimately end up in their careers, it's clear they have the sort of bond that will inevitably stand the test of time.
Trey Lance's GF knows how to make a first impression. https://t.co/V8FvncNUNp

— Game 7 (@game7__) August 23, 2021
Related: Michael Jordan's 4-Word Greeting For Allen Iverson (Video)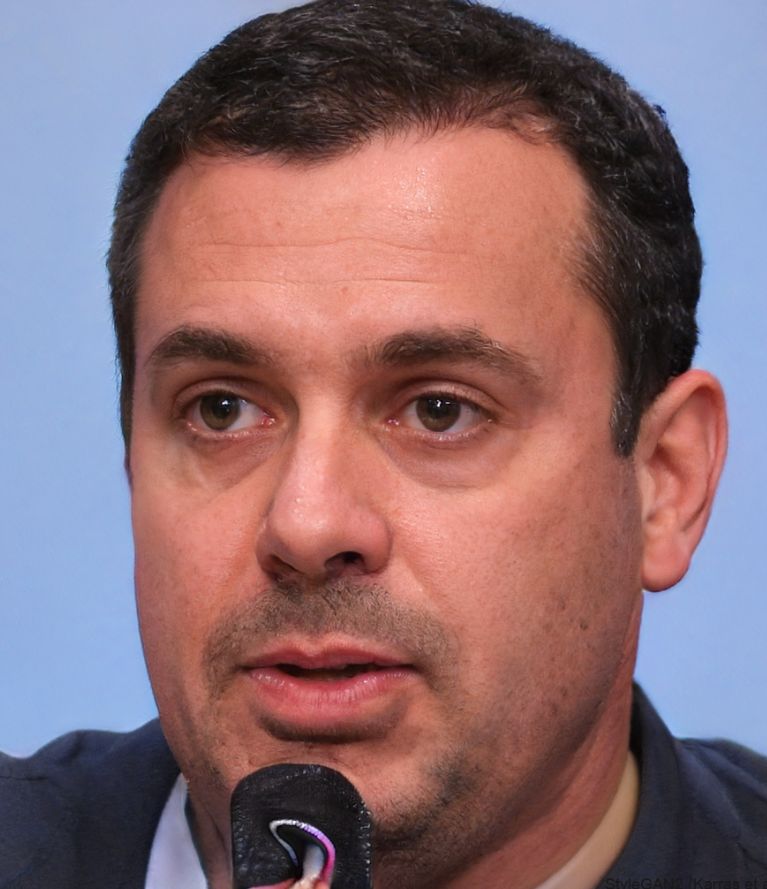 Charles Kruger has been credentialed to cover two Super Bowls, four NBA Finals, and one World Series. A 20-year veteran in the sports world, he has sources spanning the NBA, MLB, NFL, UFC and NASCAR. Currently residing in Los Angeles, Calif., he is Game 7's go-to source for rumors surrounding the Lakers, Clippers and Dodgers.