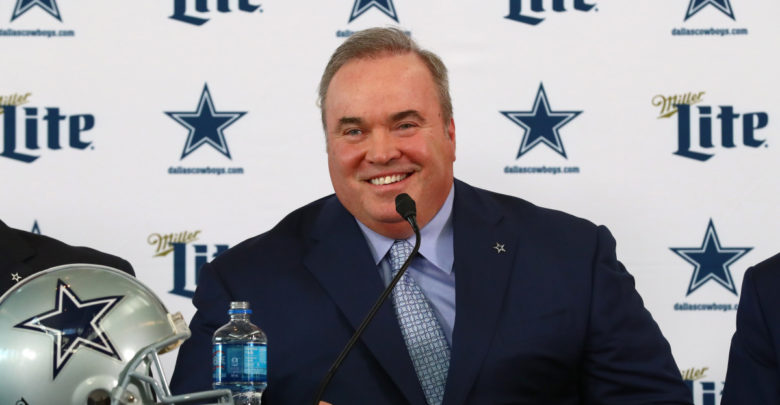 Cowboys Coach Offers Surprising Take On 49ers-Packers
Cowboys coach Mike McCarthy offered a surprising take on the 49ers-Packers game.
Speaking to the media this week, McCarthy was asked how he felt about his former team vying for a spot in the Super Bowl on Sunday.
McCarthy had enjoyed a reasonably successfully tenure with Green Bay before ultimately being fired in 2018. He was subsequently replaced by Matt LaFleur, who is now leading the Packers into the NFC Championship Game.
McCarthy insisted that he was extremely happy for his former organization.
Mike McCarthy happy for Packers, says he's learning from former team https://t.co/EpRI6zXHnv

— Todd Archer (@toddarcher) January 18, 2020
"Well, you can't live in Green Bay and not follow them. It's probably the same here [in Dallas], I would think," he said.
"It's part of the fabric of the community. The people have been awesome. That's our home — that was our hometown.
"They've been great to my family and I, but it's great to see them back where they should be.
"You've got to give those guys a lot of credit. I think the roster and the coaching has given them a chance to get to the Super Bowl."
McCarthy's graciousness makes a lot of sense. While things obviously did not end in ideal fashion between him and the Packers, he still won a Super Bowl with the franchise.
Sometimes relationships run their course, and that was what ended up happening in Green Bay.
With McCarthy landing this offseason's most coveted vacant head coaching opportunity and Green Bay just two wins shy of a championship, it all appears all parties involved have come out of their past relationship as winners.
Related: D'Eriq King Officially Transferring To Miami