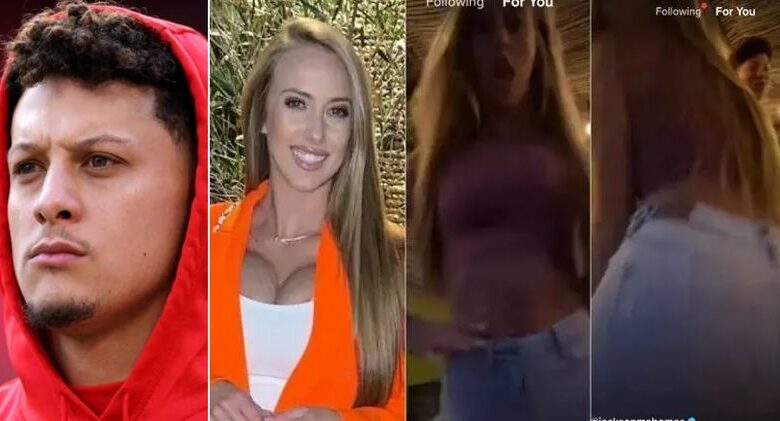 Brittany Mahomes was front and center this weekend to witness her husband, Patrick Mahomes, guide the Kansas City Chiefs into the Super Bowl.
While the NFL's referees obviously had a huge hand in sending the Cincinnati Bengals home as losers on Sunday, Patrick's heroic efforts on one leg also can't be undersold.
As such, it should come as no surprise that after a hard-fought win, he and Brittany celebrated accordingly on a party bus.
It didn't take long for the photos to emerge online.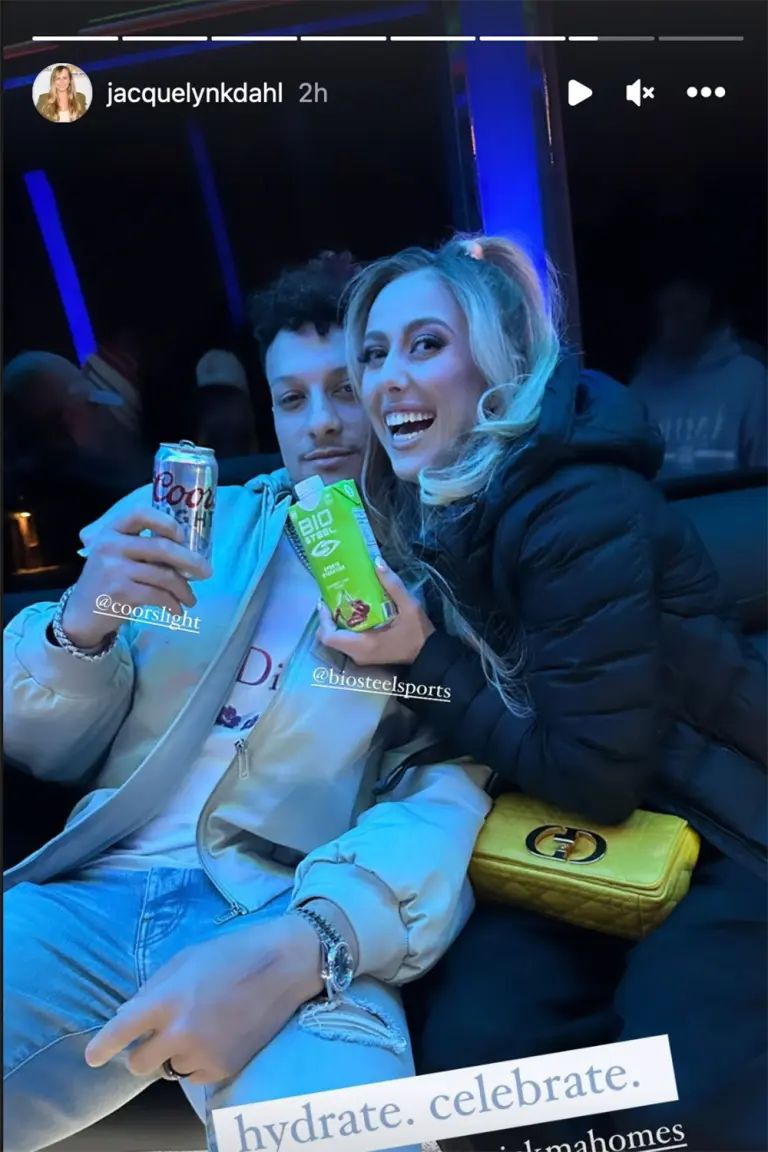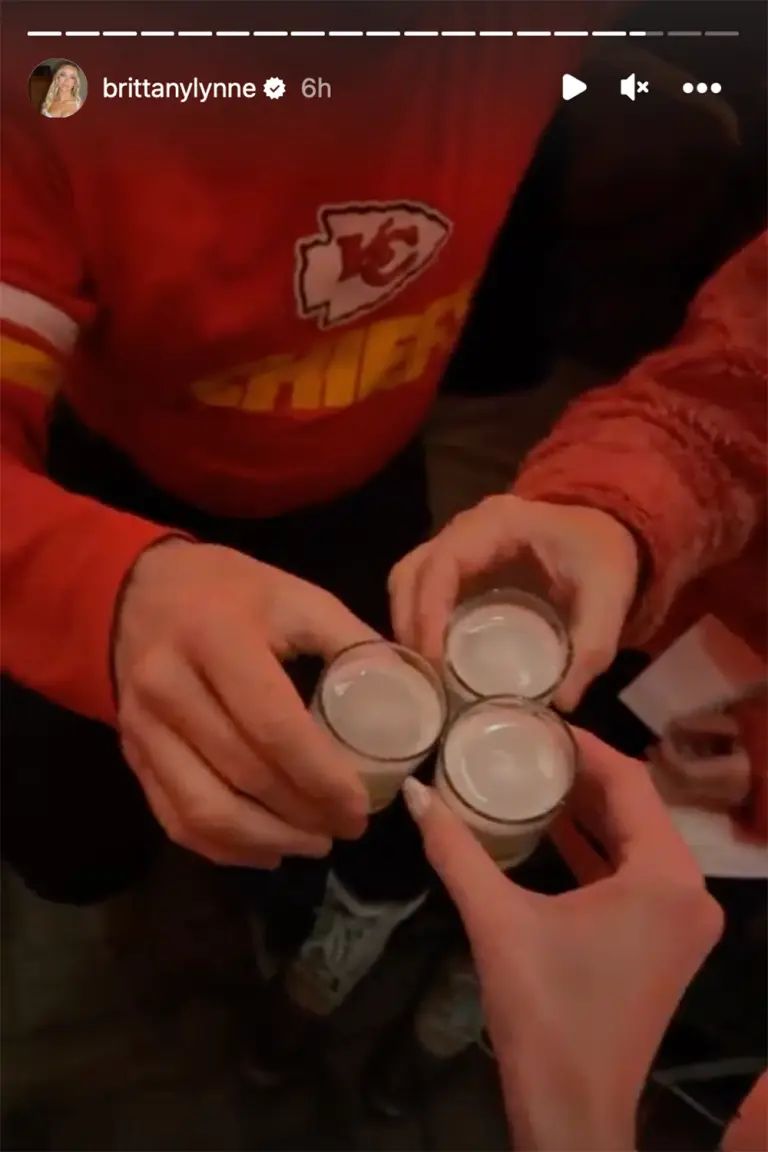 In addition to that, Brittany also shared some outtakes of her and Patrick on her own social media accounts.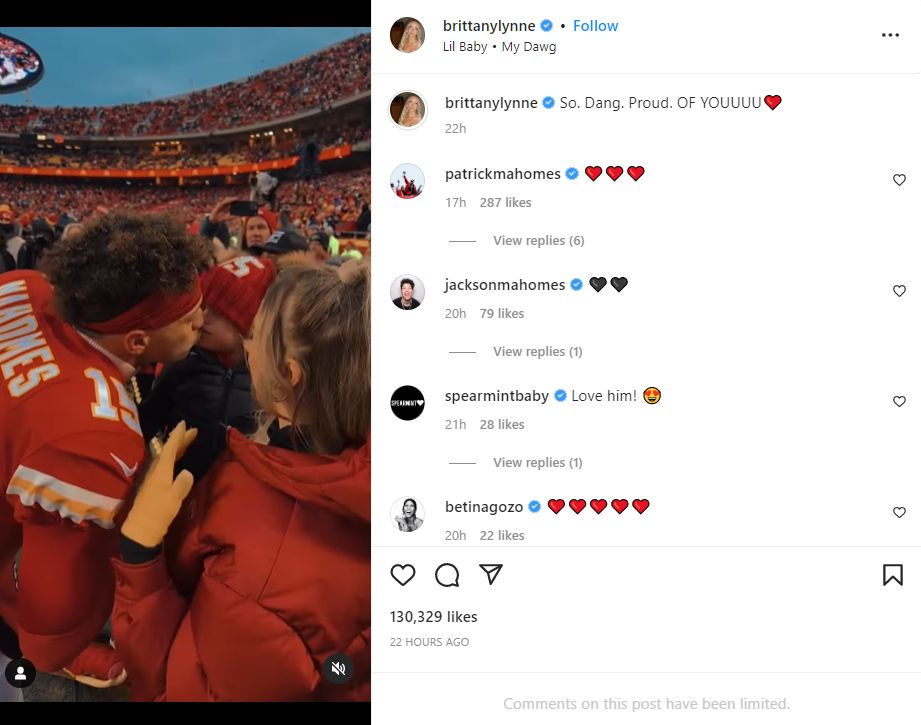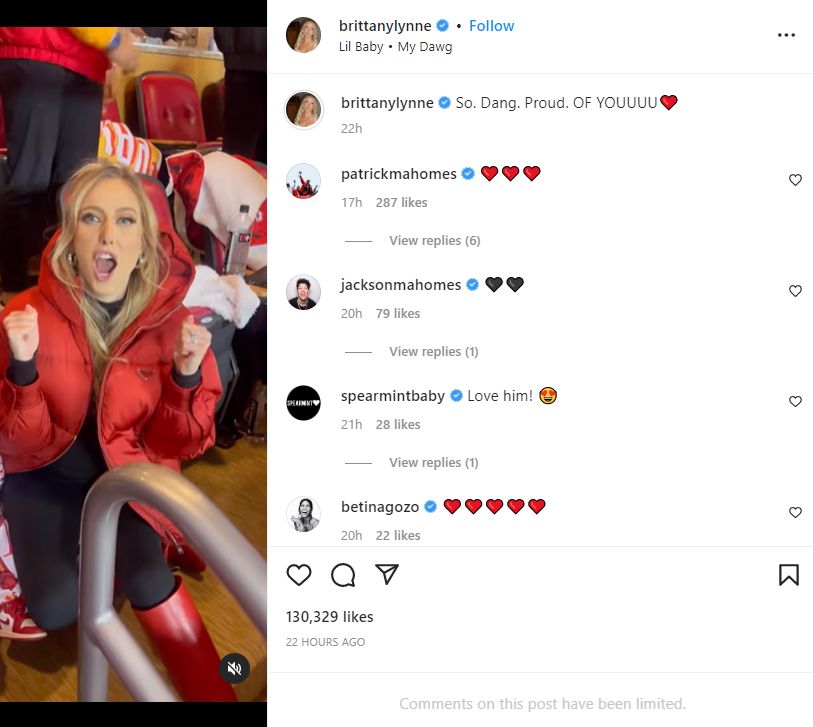 Obviously a lot was made of the way Brittany mocked Joe Burrow and the Bengals after her Chiefs pulled out the win, but to the victor go the spoils.
Brittany had to listen all week in the lead-up about how Burrow was better than her beau on the field and a legend off it in the bedroom. Understandably, that led to some built up resentment.
Now that the AFC Championship celebration is out of the way, all parties involved can turn their attention to what matters most: the Super Bowl.
Patrick is obviously not at a hundred percent. Not even remotely.
How that will ultimately influence Kansas City's chances remains to be seen.
What the Chiefs do have going for them is that they have been here before. They have won and lost in the Super Bowl, and they understand the pressure and stress that comes with the big game.
Joe Burrow's girl shared some sad photos after the NFL Refs beat the Bengals for the AFC Title. https://t.co/eXorPjnKbv

— Game 7 (@game7__) January 30, 2023
The Philadelphia Eagles aren't that far removed from winning a title as a franchise, but this particular group is relatively green. Jalen Hurts just learned what the Super Bowl spotlight is like this week when his secret girlfriend's photos came to light.
And this was two days removed from the conference championship games.
Will Brittany, Patrick and the Chiefs be able to shock the world once again and topple the Eagles to win another Super Bowl trophy? One way or another, an answer should emerge within the next two weeks.
Related: Olivia Dunne's Hotel Room Video Causes A Stir After LSU Loss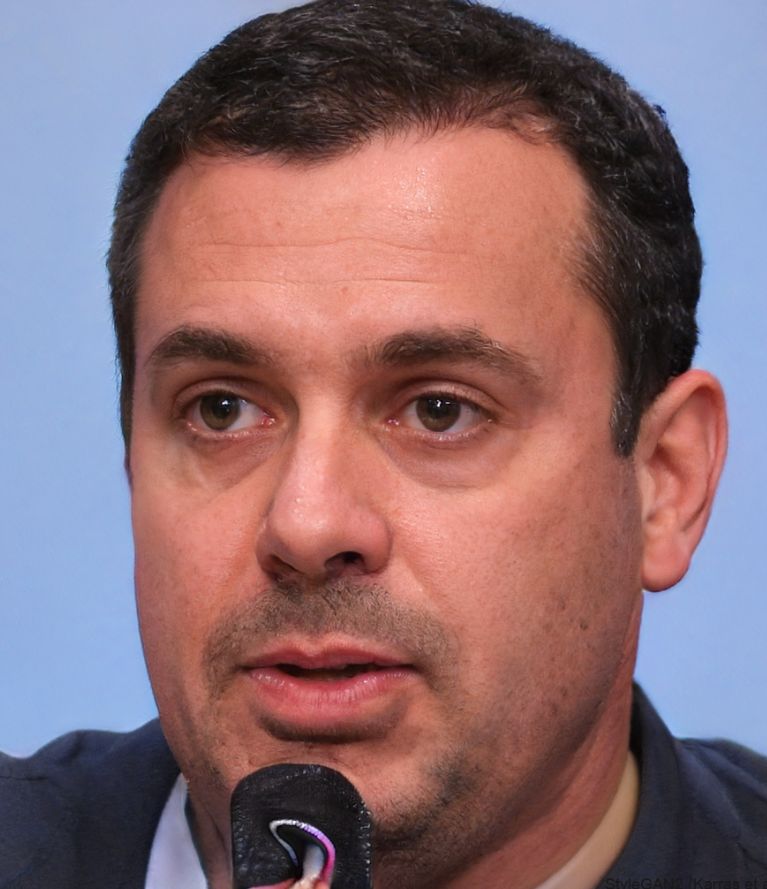 Charles Kruger has been credentialed to cover two Super Bowls, four NBA Finals, and one World Series. A 20-year veteran in the sports world, he has sources spanning the NBA, MLB, NFL, UFC and NASCAR. Currently residing in Los Angeles, Calif., he is Game 7's go-to source for rumors surrounding the Lakers, Clippers and Dodgers.