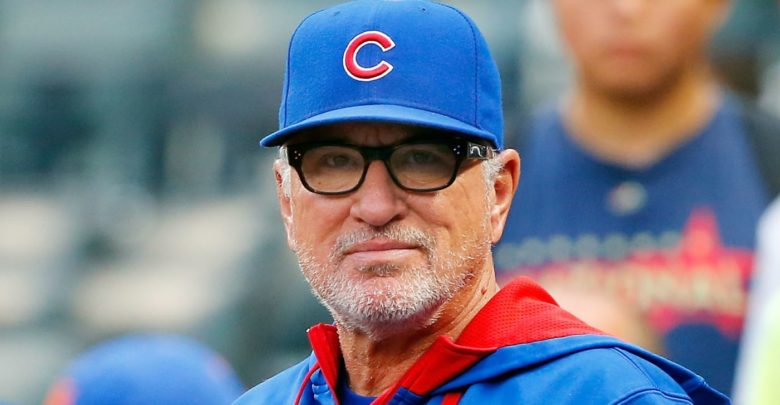 Are The Angels Hiring Joe Maddon This Week?
Are the Los Angeles Angels hiring Joe Maddon this week?
While nothing has been finalized yet, it is looking increasingly likely that Maddon will end up in Los Angeles sooner rather than later.
On Monday afternoon, the Angels announced that they were parting ways with Brad Ausmus after one disappointing season.
Los Angeles' second most popular baseball team finished the year with a 72-90 record.
Related: Rutgers Hiring Former Patriots Coach To Replace Chris Ash
Today, the Los Angeles Angels announced that Brad Ausmus will not return as manager in 2020. pic.twitter.com/XDGVCiG1gx

— Los Angeles Angels (@Angels) September 30, 2019
"I want to thank Brad for his hard work and dedication to this organization over the last two seasons as both a special assistant and field manager," Angels GM Billy Eppler said in a statement.
"He navigated this franchise through one of its most difficult seasons with class and professionalism."
Related: Ohio State Announces Special Surprise For Michigan State
Most of the Angels' issues can be traced back to awful and inconsistent pitching.
The team's big free agent signings in Matt Harvey, Cody Allen and Trevor Cahill all flopped hard – forcing the team to rely more heavily on its veterans.
That would not have been too big a problem, if not for the fact that the Angels were bitten by the injury bug this season.
Mike Trout, Shohei Ohtani, Tommy La Stella, Justin Upton, Andrew Heaney and Andrelton Simmons all ended up missing a ton of time.
Related: Alabama And Nick Saban Are In Trouble, According To Paul Finebaum
Just one day prior to the Ausmus announcement, word emerged that Maddon would not return to the Chicago Cubs for a sixth season.
During his time in Chicago, Maddon racked up four postseason appearances and 90-win seasons, as well as an unforgettable 2016 World Series title that snapped the league's longest title drought.
Prior to the end of the season, there were a lot of rumblings in Los Angeles that if Maddon were to become available, Ausmus would likely be shown the door.
Related: Video Of Jerry Jones Looking Dazed In New Orleans Leaks
Surely enough, that is precisely what ended up happening.
While Maddon could obviously end up with one of the other franchises that has coaching vacancies heading into the offseason, he does have a unique link to the Angels.
For 30 years, between 1975 and 2005, Maddon held a variety of different positions with the organization.
Related: Is Nebraska Firing Scott Frost After Latest Embarrassing Loss?
When the Angels won their only franchise championship in 2002, Maddon served under then-coach Mike Scioscia.
Four years after Los Angeles won its title, Maddon was hired away by the Tampa Bay Rays in 2006.
Maddon to the Angels makes too much sense for all parties involved not to happen.
As it stands, the matter is now more of a question of when than if.
Related: Will The Phillies Trade Bryce Harper To The Dodgers, Yankees Or Nationals?