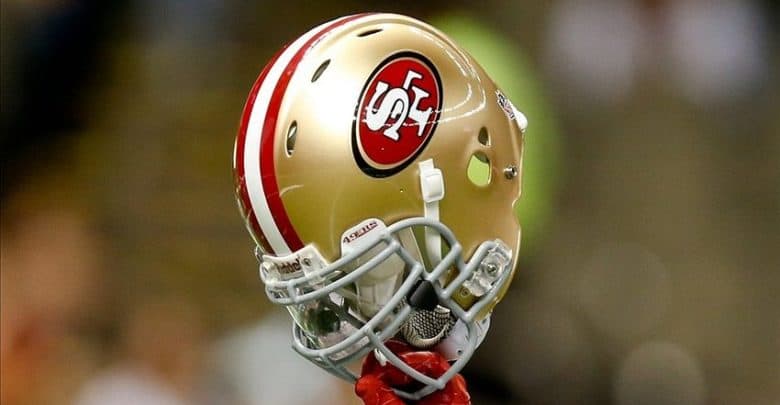 49ers Lose Star To Injury Before Packers Game
The 49ers lost a star to injury before the Packers game this weekend.
On Wednesday afternoon, the team announced that tight end George Kittle was forced to sit out of practice due to an ankle ailment.
The All-Pro tight end already missed time earlier this season as a result of an ankle issue, so this has turned into a recurring problem.
Kittle is one of the foundational pieces of San Francisco's offensive attack and absolutely crucial to Jimmy Garoppolo's success.
Although the 26-year-old had a quiet divisional round game against the Minnesota Vikings, he had an otherwise great campaign in 2019.
For the season Kittle recorded 1,053 yards and five scores on 85 catches.
The 49ers just released their official practice report: Tight end George Kittle (ankle) did not practice Wednesday.

— David Lombardi (@LombardiHimself) January 15, 2020
While the Niners were able to defeat Minnesota with little in the way of production from Kittle, the Packers are a completely different beast.
Green Bay boasts one of the league's best defenses and will not allow San Francisco to get down the field the way the Vikings did.
When the 49ers and Packers met back in Week 12, Kittle was vital in securing the win. He finished the day with 129 receiving yards and a score on six catches.
If the NFC's top-ranked team wants to earn a second consecutive win over the Packers, they will need Kittle as close as possible to 100 percent on Sunday.
Related: Chiefs Star Says Titans Cannot Stop Them