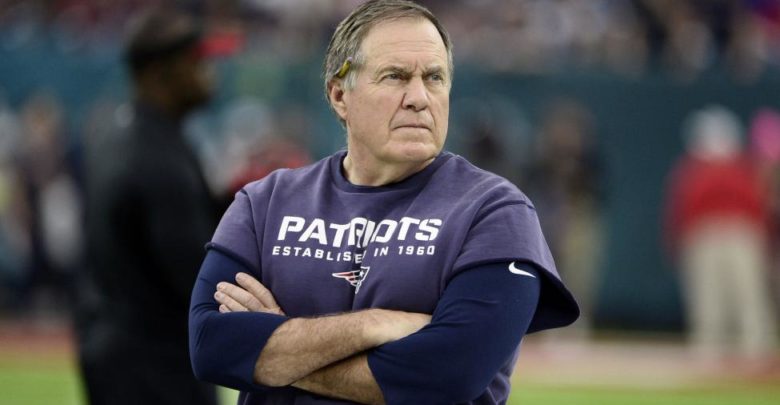 Titans Mock Patriots After Big Playoff Win
The Titans mocked the Patriots after their big playoff win on Saturday.
Regardless of what happens on Sunday, Tennessee beating New England 20-13 in the AFC Wild Card round will undoubtedly go down as the biggest upset of the weekend.
With the victory, not only did the Titans secure another playoff game, they also potentially ended the Patriots dynasty once and for all.
Following the outing, the magnitude of what had just transpired was not lost on players and coaches.
Before the game, Tom Brady released a hype video on his social media accounts depicting himself and his team as lions.
Afterward, Tennessee players repeatedly called themselves hyenas – a clear shot at Brady's confidence prior to the match-up.
"They wanted hyenas, they got hyenas!" …Titans players and coach Mike Vrabel yelling as they enter the locker room, referencing Tom Brady's pregame hype video. "We want more," Derrick Henry yelling as the last one in.

— Jeff Darlington (@JeffDarlington) January 5, 2020
"They wanted hyenas, they got hyenas," coaches and players remarked in the locker room when it was all said and done.
"We want more," star running back Derrick Henry yelled after joining his teammates in the locker room.
Tennessee will likely take the day to celebrate, before ultimately returning back to work.
The Titans have a tall task ahead of them, with a showdown against the No. 1 ranked Baltimore Ravens scheduled for next weekend.
Related: Review Confirms Bills Got Robbed By Refs vs Texans