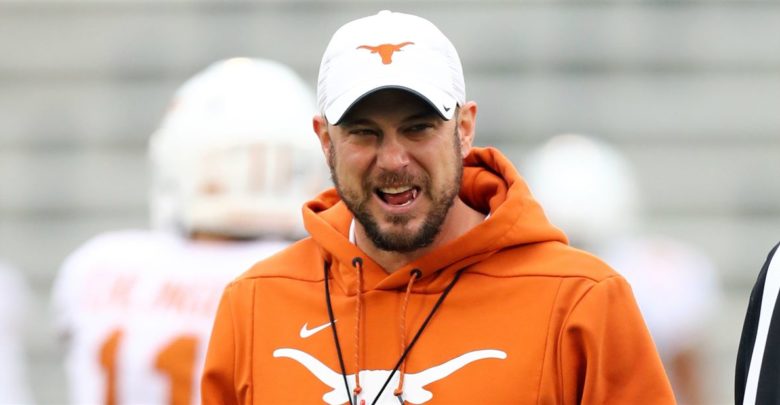 Texas Makes Unexpected Coaching Change
Texas made an unexpected coaching change on Sunday.
Former Rutgers head coach Chris Ash is reportedly set to be hired as the program's new defensive coordinator.
Yes, the same man who was just fired for a historically bad run with the Scarlet Knights.
Under Ash's watch, Rutgers went 8-32 and consistently had one of the more laughable defenses in the nation.
Texas entered this college football season with a lot of hype. Following a strong 2018 campaign many expected the Longhorns to build on that momentum and possibly challenge for the Big 12 Championship.
Ultimately, that did not end up happening.
Texas finished with an underwhelming 7-5 mark and people began calling for Tom Herman's head.
While the athletic department did not want to do something as drastic as get rid of the head coach, they did issue an obvious mandate to Herman: make changes.
And make changes he did.
Shortly after the regular season ended, Herman fired defensive coordinator Tom Orlando. There was a lot of speculation over who he would replace him with, and now we have our answer.
Is Ash actually an upgrade over Orlando? That remains to be seen.
No doubt, Herman's shared history with Ash played a significant role in this decision. The pair coached together on Ohio State's infamous 2014 National Championship squad, and Herman is likely hoping to replicate that program's success.
Will it work? We'll likely find out once and for all over the course of the next 12 months.
If it doesn't, both Herman and Ash will likely be looking for new gigs.
Related: Jacksonville Jaguars Are Making Big Changes