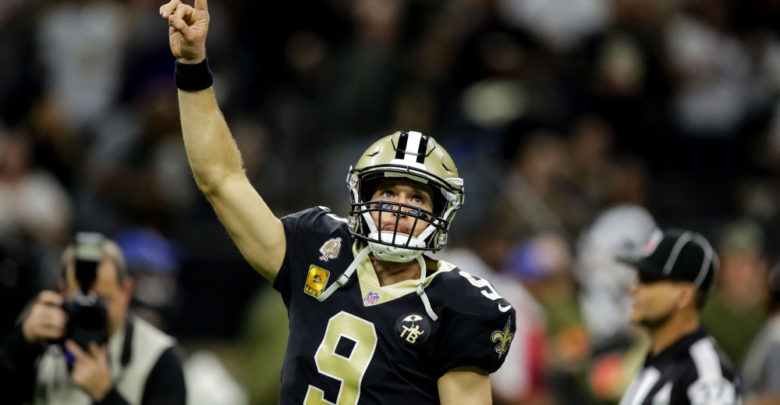 Saints Fans Accuse Vikings Of Cheating In Win
Saints fans accused the Vikings of cheating in Sunday's win.
On third down and with the game on the line, Kirk Cousins delivered a picture perfect pass to tight end Kyle Rudolph.
Rudolph avoided the defense and secured the catch, giving Minnesota a 26-20 victory.
Unfortunately, the play was not without controversy.
A replay showed that right before making the reception, Rudolph seemed to push off to create space for the catch.
IF THATS NOT A PUSH OFF WHAT IS PLEASE TELL ME WHAT IS pic.twitter.com/XHAK7HKF74

— SoulStar🌟 (@PabloIverSun) January 5, 2020
Officials had the opportunity to review the final play of the game to determine whether a push off had occurred, but ultimately opted not to.
As such, the Vikings walked away with an overtime win and the Saints end their season on a controversial note yet again.
Needless to say, Saints fans were not happy after the game.
that was a straight up push off, went Unreviewed, if you give brees one drive he's at least getting a touchdown if not a field goal

— El Rico (@Tony_Reyes27) January 5, 2020
Clear pushoff by Rudolph at the end of the game but no replay by the officials. You won't even look at it?!! League is bias against the @Saints

— Jarron Purpera (@JarronPurpera) January 5, 2020
Next up, the Vikings will take on the San Francisco 49ers on Saturday, January 11.
Related: Josh Allen's Girlfriend Posts Viral Photo After Bills vs Texans