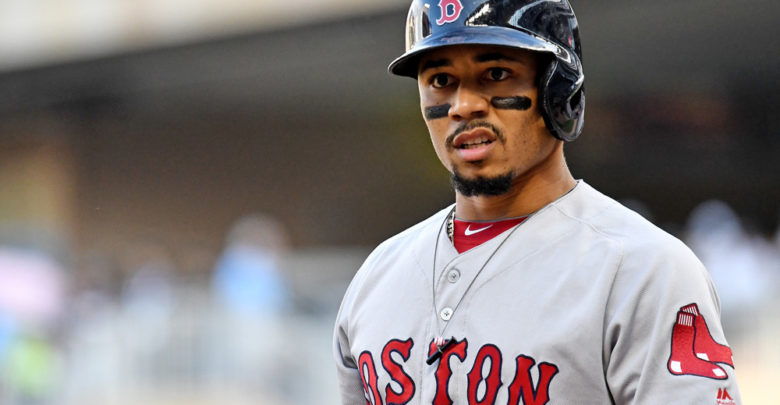 Red Sox Trading Mookie Betts To LA Dodgers
The Red Sox are trading Mookie Betts to the LA Dodgers, it would appear.
The Dodgers entered the offseason with a lot of hype surrounding them. After coming up short in the postseason over the last few years, the assumption was that the organization would make a splashy move.
Unfortunately, the Dodgers struck out on both Gerrit Cole and Anthony Rendon. The Latter ended up with the LA Angels and the former with the New York Yankees.
So what is left for the Dodgers to do? Well, at this point it appears the team has shifted gears and is looking to make a big trade.
According to Bob Nightengale of USA Today, LA is looking to acquire Betts from the Red Sox.
Initially the Dodgers wanted to trade for Francisco Lindor, but it appears the Cleveland Indians are far less inclined to make a move than Boston is.
Meanwhile, the Red Sox are itching to get below the $208 million luxury tax threshold for 2020 Betts is set to get anywhere from $27 million to $30 million next year.
If this deal comes to fruition, it would not be the first big name swap between these organizations. Back in 2012, the Red Sox traded Adrian Gonzalez, Carl Crawford and Josh Beckett to LA.
For the Dodgers, the appeal of this deal is clear. They get a guy who won the AL MVP award just a year ago and is arguably one of the best players in the sport.
Will it be enough to push them over the top and allow them to claim a championship, though? That remains to be seen.
This deal is not officially done, but it is far further along now than the proposed Lindor trade.
Related: Josh Donaldson Heading To Washington Nationals