College Football
News
PJ Fleck Outraged Over Call Made During Minnesota vs Auburn
PJ Fleck Outraged Over Call Made During Minnesota vs Auburn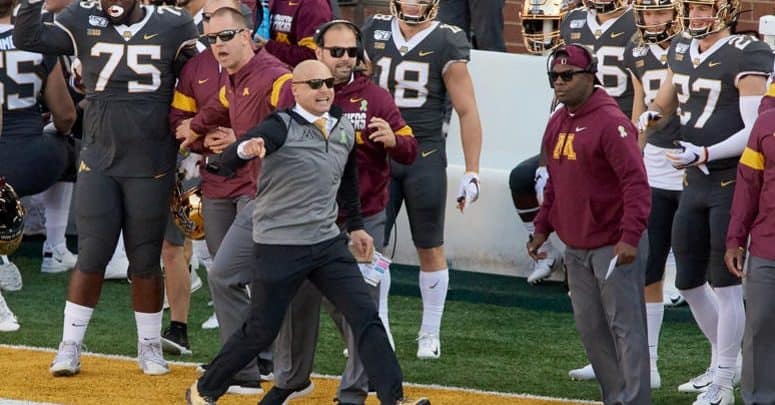 PJ Fleck Outraged Over Call Made During Minnesota vs Auburn
PJ Fleck was outraged over a call made during Minnesota vs Auburn.
With just two minutes remaining, Mohamed Ibrahim was able to break off a 10-yard run on third-and-10 for the first down.
Ibrahim was quite clearly able to stay inbound on the play, but for some reason referees stopped the clock.
Fleck absolutely lost it at that point.
Angry PJ Fleck is my favorite PJ Fleck pic.twitter.com/xVN8tR4ZAE

— Dustin Schutte (@SchutteCFB) January 1, 2020
Fortunately, despite the scene he made, Fleck did not end up getting a flag for his troubles.
Ultimately Minnesota ended up winning the game 31-24, moving Fleck's bowl game record to 3-2.
Related: Jay Gruden Joining Raiders As Assistant Coach?