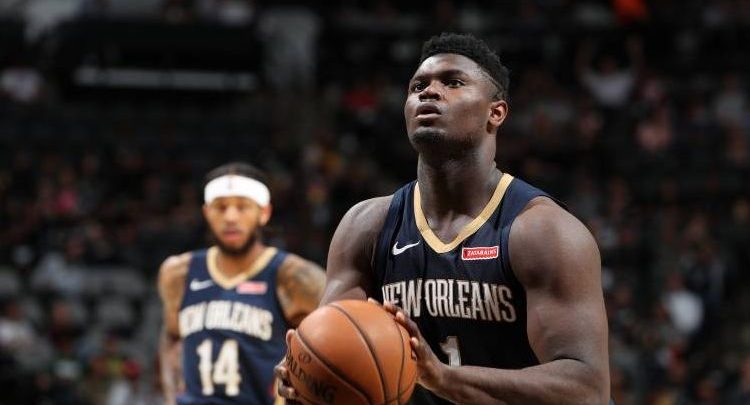 Pelicans Issue Huge Zion Williamson Return Update
The Pelicans issued a huge Zion Williamson return update this week.
Williamson, the consensus pick to win Rookie of the Year in preseason, has played no regular season games so far this year.
That may soon change, though.
Big day for Zion Williamson: he played 4-on-4 w/ several coaches & teammates at the Smoothie King Center this afternoon before the @PelicansNBA started warmups for the Jazz game. All went well, so tomorrow, Zion will go 5-on-5 for the 1st time. Almost time to dance… #WBD #NOLA

— Jennifer Hale (@JenHale504) January 7, 2020
According to Fox Sports reporter Jennifer Hale, Williamson has now checked off two milestones. Last week, he participated in his first full practice this season. On Monday, he played in a 4-on-4 with coaches and teammates before his team's outing against the Utah Jazz.
After a very promising preseason, Williamson suffered a torn meniscus. The injury and subsequent rehab have taken roughly three months.
Without Williamson the Pelicans have gone 12-25 and sit in 14th place in the Western Conference.
Obviously his return cannot come soon enough from both a fanfare standpoint and what he can offer in terms of on-the-court production.
Related: Anthony Davis Leaving Lakers For Knicks?