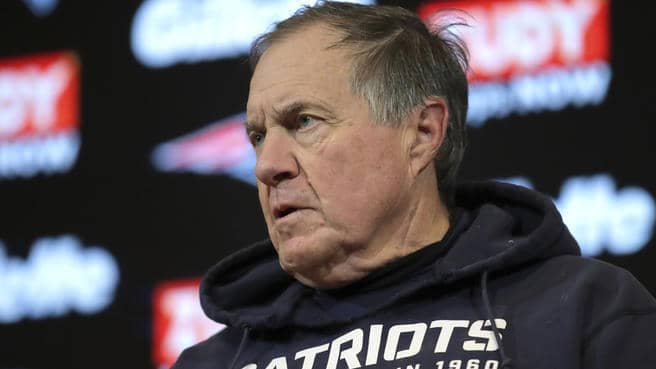 Patriots Issue Troubling Julian Edelman Update Ahead Of Titans Game
The Patriots issued a troubling Julian Edelman update ahead of the Titans game.
Edelman, 33, has been a little banged up all year long. Despite this, he has not missed a single outing up to this point.
That may soon change.
This week, New England released an injury report listing Edelman as "limited."
It is unclear what in particular the issue is, but the Patriots star has been dealing with knee and shoulder ailments all season long.
This weekend the Patriots will face off against the Tennessee Titans in the AFC Wild Card Game.
Patriots injury report

Limited participation: LB Ja'Whaun Bentley (knee), S Terrence Brooks (groin), OT Marcus Cannon (ankle),
LB Jamie Collins (shoulder), WR Julian Edelman (knee/shoulder), CB Jonathan Jones (groin), CB Jason McCourty (groin).

— Mike Reiss (@MikeReiss) January 1, 2020
New England has not needed to play a Wild Card game in 10 years, so all hands on deck will definitely be a necessity.
Edelman, in particular, is vital to the team's offense. Thus far in 2019 he has recorded 1,117 yards and six scores.
Will the Patriots get their big playmaker back in time for the Tennessee game? We should have a clearer answer closer to this weekend.
Related: Baylor Angry With Refs After Terrible Call During Georgia Game