College Football
News
Ohio State Offers Big Justin Fields Health Update
Ohio State Offers Big Justin Fields Health Update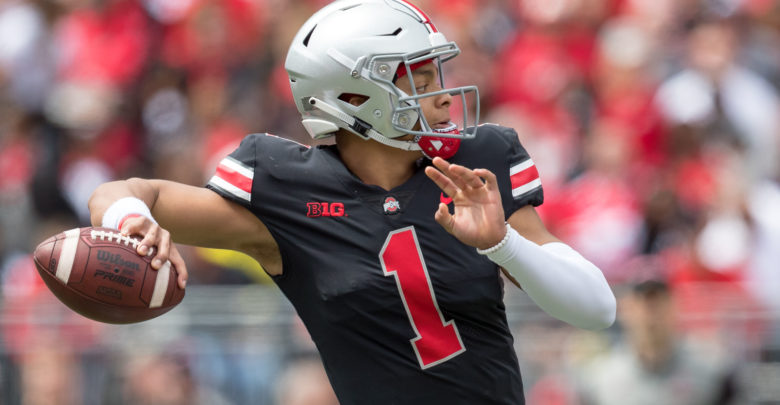 Ohio State Offers Big Justin Fields Health Update
Ohio State offered a big Justin Fields health update today.
With a little more than a day to go until Saturday's big conference title showdown between the Buckeyes and Badgers, Fields is confirmed to be playing.
Fields suffered an injury during last week's game against Michigan and left the game briefly. Although he was able to eventually return to the outing, there were some questions regarding his viability for this weekend's showdown.
It was announced after the fact that Fields had suffered a sprained MCL, but apparently that will not keep him from the Big Ten Championship game.
"He'll be playing," head coach Ryan Day confirmed.
"We'll use him all 60 minutes."
Can the Buckeyes put a cherry atop their otherwise perfect season and lock up a Big Ten Championship? Tune in Saturday to find out.
Related: Winner of Utah vs Oregon Is Obvious, Says Colin Cowherd