College Football
News
Nick Saban Snaps, Loses His Mind During Alabama vs Michigan
Nick Saban Snaps, Loses His Mind During Alabama vs Michigan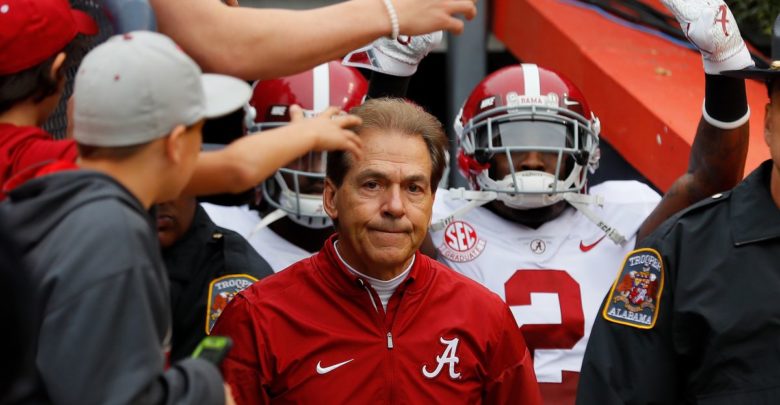 Nick Saban Snaps, Loses His Mind During Alabama vs Michigan
Nick Saban snapped and lost his mind during Alabama vs Michigan on Wednesday.
Most people did not expect the Citrus bowl showdown between Alabama and Michigan to be particularly close.
Odds makers had the Wolverines as two touchdown underdogs heading into the outing.
Through three quarters, though, Michigan kept it fairly close.
In the third quarter, with his team up 21-16, Saban snapped during one particular sequence.
Saban wasn't happy with something when the quarter ended. pic.twitter.com/LaDp357nWs

— Chicago Gump (@GriffinTSmith) January 1, 2020
Saban was so livid about what he saw that he literally snapped his headset in half.
Despite putting up a valiant effort early, Michigan ultimately fell to Alabama 35-16.
Related: Surprising Candidate Emerges For Browns Coaching Job