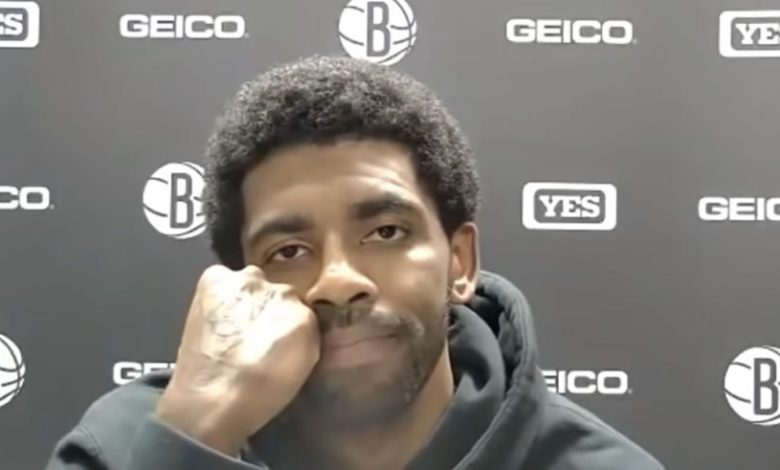 The Brooklyn Nets suspended Kyrie Irving after he promoted a documentary with antisemitic content on his personal social media account.
Initially, the suspension was supposed to be for at least five games. The organization has since clarified that there are a series of conditions that must be met before Irving can return to the floor and stop losing money.
One of those conditions was meeting with NBA commissioner Adam Silver. And that is precisely what Irving did on Monday.
A day later, on Tuesday, Irving once again took to social media to share something of a cryptic message:
🤞🏾♾

— Hélà (@KyrieIrving) November 9, 2022
The reactions to Irving's mysterious message seemed to be overwhelmingly positive:
WE STAND WITH YOU

— SnvpGod (@SnvpGod) November 9, 2022
Come to Lakers

— Los Angeles Lakers ❼ (@CookedByLakers) November 9, 2022
you own curry

— Mahomes Fan (@CertifiedChiefs) November 9, 2022
– I'm w you 🫶 https://t.co/GRoFA85DwZ

— CurtishaaRenaa (@xxCallMe_T) November 9, 2022
HEROISM AT ITS FINEST https://t.co/MTLAIAMNUo

— LoNe (@Indigochild_7) November 9, 2022
Time will tell what happens with Irving, but clearly he maintains the support of a lot of fans.
As far as the meeting with Silver goes – the details remain scarce. According to Shams Charania of The Athletic, both "sides had a productive and understanding visit, paving the way for the Nets and their suspended star to work through his steps on a potential path forward."
But that's pretty much it. No further details have emerged.
As recently as Tuesday morning, Irving is still out for the Nets' looming game against the New York Knicks.
In recent days chatter has picked up about a possible deal that would send Irving to the Los Angeles Lakers. Clarity on that topic has also emerged over the past 24 hours.
It will be interesting to see where Irving goes from here.
Can't blame Lions fans for not wanting to watch the players anymore.https://t.co/jFkb4ycJNa

— Game 7 (@game7__) November 9, 2022
Whenever it looks like he is officially done with the NBA, he bounces back like a cat with nine lives.
Will that happen once more this time around?
An answer should emerge soon enough.
Related: Olivia Dunne Posts Photos With No Shirt On In LSU Locker Room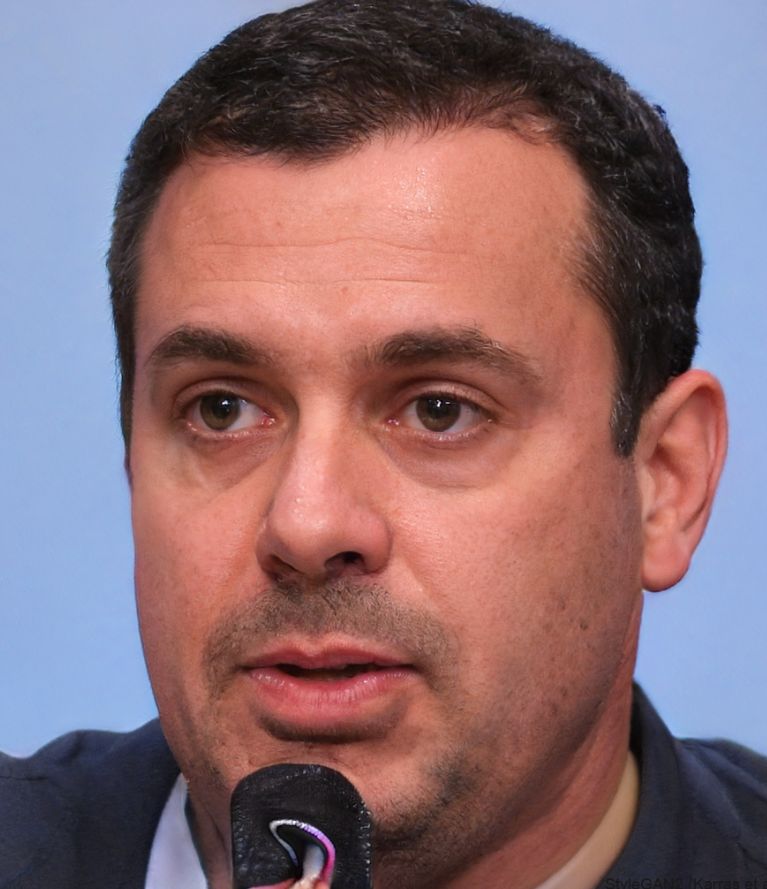 Charles Kruger has been credentialed to cover two Super Bowls, four NBA Finals, and one World Series. A 20-year veteran in the sports world, he has sources spanning the NBA, MLB, NFL, UFC and NASCAR. Currently residing in Los Angeles, Calif., he is Game 7's go-to source for rumors surrounding the Lakers, Clippers and Dodgers.