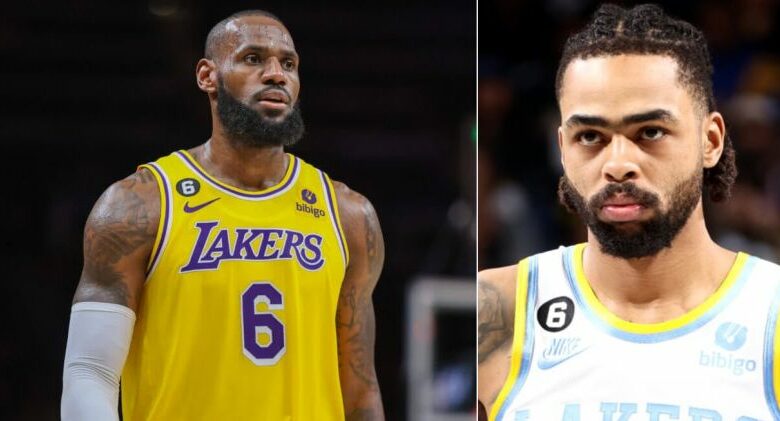 After LeBron James and the Los Angeles Lakers were eliminated from the NBA playoffs by the Denver Nuggets, a number of questions surfaced about the futures of all parties involved.
James started the frenzy by suggesting at his final postgame press conference that he might be open to the idea of retirement. Nobody actually believes he will call it quits, but the message he sent is clear: fix the roster.
Although L.A. made an late run following the NBA Trade Deadline, prior to that James had to carry the entire squad on his back for most of the season. That took a toll on him in the Western Conference Finals, where he was thoroughly outplayed by Nikola Jokic.
One of the pieces that helped the Lakers get to the Western Conference Finals, D'Angelo Russell, was also responsible for the team getting swept by the Nuggets.
Denver exploited Russell on both sides of the court throughout four games. It got so bad at one point that Nuggets players and coaches were openly mocking him.
With Russell's free agency looming, many are now wondering what the future holds for him.
This week, in a conversation with NBA insider Sean Deveney, a league executive working for a Western Conference squad shined a light on James' feelings towards Russell.
"I hate to say one playoff series can change a franchise's whole outlook on a guy because that just does not happen, but it is happening with some of the people in that building, maybe most significantly, with LeBron," he said.
"Is this a guy they want to invest in? Does LeBron want him back — there is talk that he is not Russell's biggest fan?
"But they gave up that pick (2027 first-rounder) to get him and I can tell you, that was like pulling teeth for some of them in that building. They gave up the pick, they are not letting him walk away."
Whereas someone like Austin Reaves (and his viral star girlfriend) appear virtual locks to return to L.A. next season, the jury is still out on Russell.
No wonder the Heat players looked distracted last night. https://t.co/ykKpeLRcJr

— Game 7 (@game7__) May 24, 2023
If James truly isn't sold on him as the guard he wants to go to war with in 2023-24, then it's hard to see Rob Pelinka and Co. not exploring every possible option to get rid of him.
Will Russell still be James' teammate on the Lakers come the start of next season? Time will tell.
Related: Makayla Perkins' Wild Photos Go Viral After Patrick Mahomes Brouhaha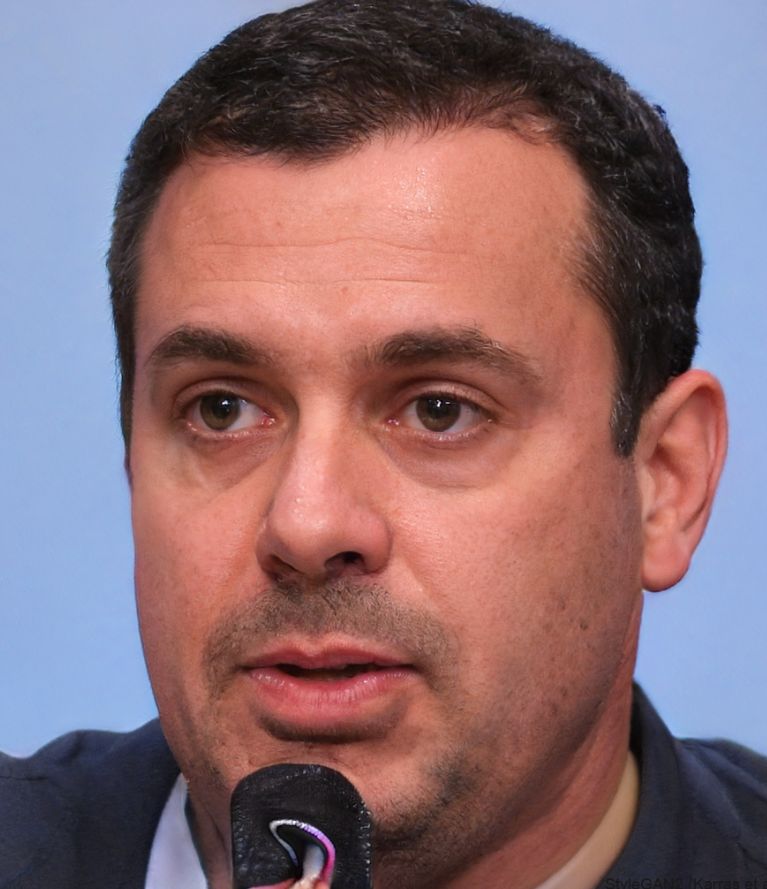 Charles Kruger has been credentialed to cover two Super Bowls, four NBA Finals, and one World Series. A 20-year veteran in the sports world, he has sources spanning the NBA, MLB, NFL, UFC and NASCAR. Currently residing in Los Angeles, Calif., he is Game 7's go-to source for rumors surrounding the Lakers, Clippers and Dodgers.